In this menu guide, I'll highlight all the gluten-free options at Subway. I will also address any common questions asked when ordering gluten free off Subway's menu. In addition I'll include copycat gluten free subway recipes you can make at home.
IF YOU HAVE CELIAC DISEASE OR A SEVERE GLUTEN ALLERGY YOU SHOULD NOT READ ON AND AVOID EATING AT THIS ESTABLISHMENT!
Subway is a popular fast food sub chain that started in America in 1965. Now, Subway restaurants span across over 40,000 locations worldwide in over 100 countries. The company is known for $5 footlong subs and other made-to-order sandwiches.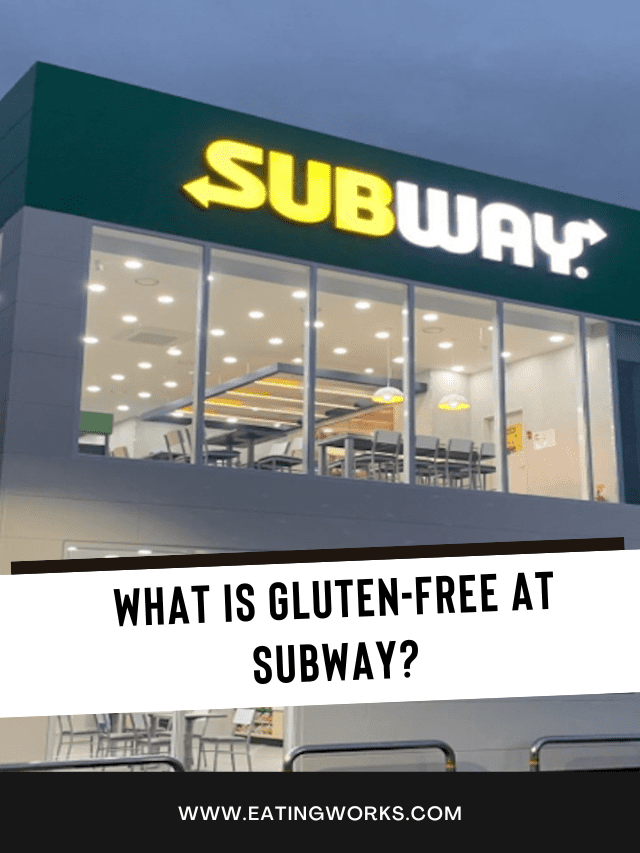 This post may contain affiliate links. As an Amazon Associate I earn from qualifying purchases at no cost to you. See my Affiliate Disclosure to read my policy and more about affiliate links.
Subway Gluten Free Menu
These are all gluten free options I could find at Subway.
Meats, Poultry, Seafood
Subway has a lot of different meats, poultry, and seafood that you can put on your own sandwich.
Gluten free:
Bacon Strips, Chicken Patty (Roasted), Chicken Strips (Plain), Cold Cut Combo Meats, Ham (Black Forest), Italian BMT (Ham, Pepperoni, Salami), Pepperoni, Roast Beef, Rotisserie Style Chicken, Spicy Italian (Pepperoni, Salami), Steak, Tuna, Turkey Breast. BBQ Pulled Pork*, BBQ Rib Patty*, Chicken Salad*, Chicken Strips (Buffalo Chicken)*, Corned Beef*, Orchard* Chicken Salad*, Pastrami*, Sausage (Breakfast)*.
Not gluten free:
Chicken Strips (Teriyaki Glazed), Meatball Marinara, Chicken Enchilada*, Falafel*, Seafood Sensation*, Veggie Patty (Vegetarian)*, Vegan Patty (Malibu)*.
Cheese
Subway has a variety of cheeses, These cheeses include including: American Cheese and Monterey Cheddar, Feta*, Mozzarella*, Cheddar*, Pepperjack*, Provolone Cheese*, Swiss*.
All Subway cheeses are gluten free, but it is worth mentioning, they may come into contact with gluten-containing ingredients from the sandwich making process or where the bread is sliced. If you have strong gluten sensitivities or celiac disease, please keep this risk of cross-contamination in mind!
Vegetables
Subway has a wide range of fresh vegetables. These vegetables include: Cucumbers, Green Peppers, Lettuce, Red Onions, Spinach, Tomatoes, Banana Peppers, Collard Greens Jalapeños, Black Olives, Pickles, Avocado*, Carrots*, Guacamole*, Sweet Peppers*
All of these vegetables are naturally gluten free, but they may come into contact with gluten from the sandwich making process or where the bread is sliced. If you have strong gluten sensitivities or celiac disease, please keep this risk of cross-contamination in mind!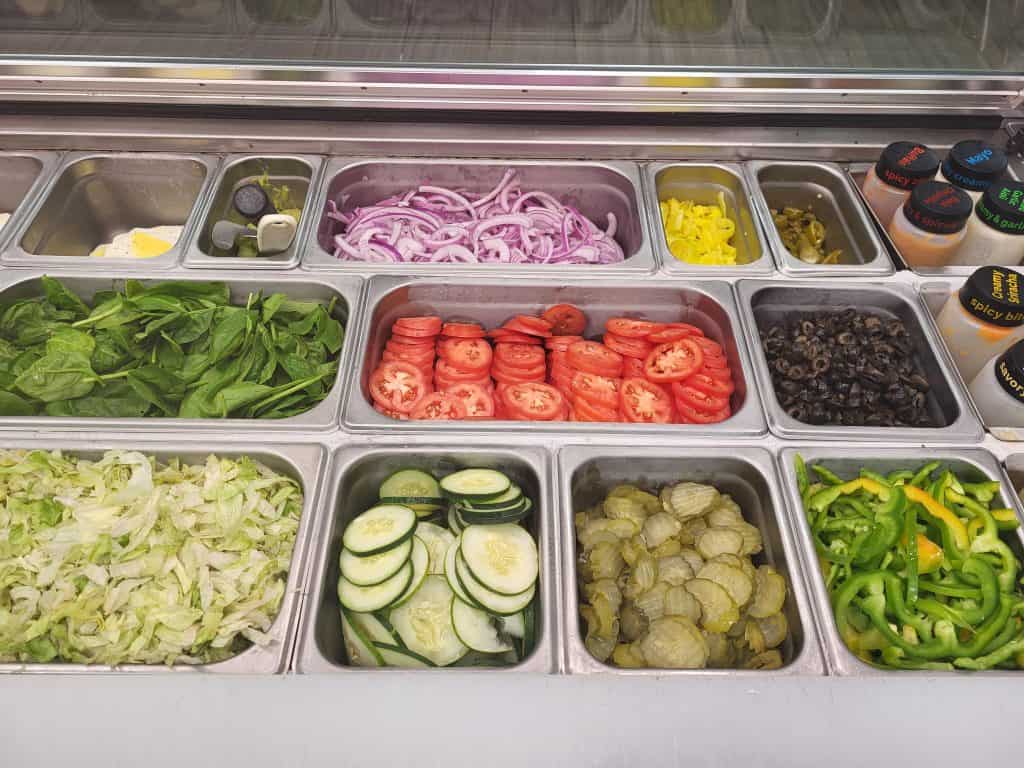 Sauces
Most of the Subway sauces and condiments are gluten free. These sauces and condiments include: Chipotle Southwest, Light or Regular Mayonnaise, Ranch, Oil, Subway Vinaigrette, Mustard, Vinegar, Sweet Onion Teriyaki Sauce, Barbecue*, Buffalo*, Creamy Italian*, Gorgonzola*, Golden Italian*, Fire Roasted* Tomato Sauce*, Hot Pepper Relish*, Horseradish*, Honey Mustard*, Savory Caesar*, Smoky Hickory*, Sweet Chili*, Sriracha*, Tzatziki Cucumber*
Want to make your own gluten free sauces and gluten free salad dressings at home? Click here!
Extras and Other Condiments
Extras and other condiments at Subway that are gluten free include Egg and Egg Whites Omelets, Egg Salad, and Egg Patties.
Gluten Free Bread Option
Some Subway locations are offering gluten free bread. It is not that common, yet, but it may be available in your subway local restaurant. On subway's website it states "Not baked in-restaurant. The Gluten-Free bread is manufactured in a gluten-free facility. However, other menu items and ingredients in our restaurants contain gluten and are prepared on shared equipment, so we cannot guarantee that our menu items are 100% gluten-free." No other bread, wraps, or rolls are gluten free at Subway. Only the pre-packaged gluten free bread. https://www.subway.com/en-US/MenuNutrition/Nutrition
Soups
Subway offers a wide variety of soups.
Gluten free:
Black Bean Soup, Broccoli and Cheddar Soup, Mediterranean Vegetable Soup, Spicy Chicken Tortilla Soup, and Tomato Basil Soup.
Not gluten free:
Beef Chili, Creamy Chicken and Dumpling Soup, Creamy Chicken and Wild Rice Soup, French Onion Soup, Homestyle Chicken Noodle Soup, Loaded Baked Potato Soup.
Salads
If you're on a gluten-free diet one of the best menu items to order would have to be one of their salads! All of these salad food items below are 100 percent gluten free!
Buffalo Chicken Salad
Chicken and Bacon Ranch Melt Salad
Cold Cut Combo Salad
Black Forest Ham Salad
Italian BMT Salad
Oven Roasted Chicken Salad
Roast Beef Salad
Rotisserie-style Chicken Salad
Tuna Salad
Turkey Breast Salad
Turkey Breast and Ham Salad
Spicy Italian Salad
Subway Club Salad
Steak and Cheese Salad
Veggie Delight Salad
Check out 50 best salads for weight loss!
Cookies and Desserts
Unfortunately, Subway does not have many gluten free cookies or desserts. They offer two gluten-free food options for people with Celiac Disease or a gluten allergy. They are: Apple Slices, Gluten Free Brownie*
Items are offered at select locations. Ask your local subway if available.
Common questions asked when ordering gluten-free at Subway!
Does Subway offer gluten-free bread?
Yes. Select Subway stores have chosen to carry a six-inch gluten-free bread option. This prepackaged bread is baked off-site to avoid cross contamination.
Do all Subway's have gluten-free buns?
All Subways have the option of carrying gluten-free rolls. None of them are required to offer them, and the ones that do offer them are not always safe. You can find a complete list of Subway locations that carry gluten-free rolls by clicking here.
Does subway meatballs have gluten?
The meatballs in marinara are known to contain gluten.
What is the difference between a Subway protein bowl and a subway salad?
The sole difference between a subway protein bowl and a subway salad is a protein bowl contains about twice the amount of meat as Subway salads.
Is there gluten in sweet onion sauce in Subway?
The sweet onion sauce is 100 percent gluten free.
Subway gluten free copycat recipes!
Want a gluten free Subway? This gluten free meatball marinara (or meatball sub) recipe is the perfect gluten free, coeliac-friendly lunch recipe. A great Subway dupe!
The closest version of Subway's Italian Herb and Cheese Baguette for days when you just want Subway but don't want to leave home.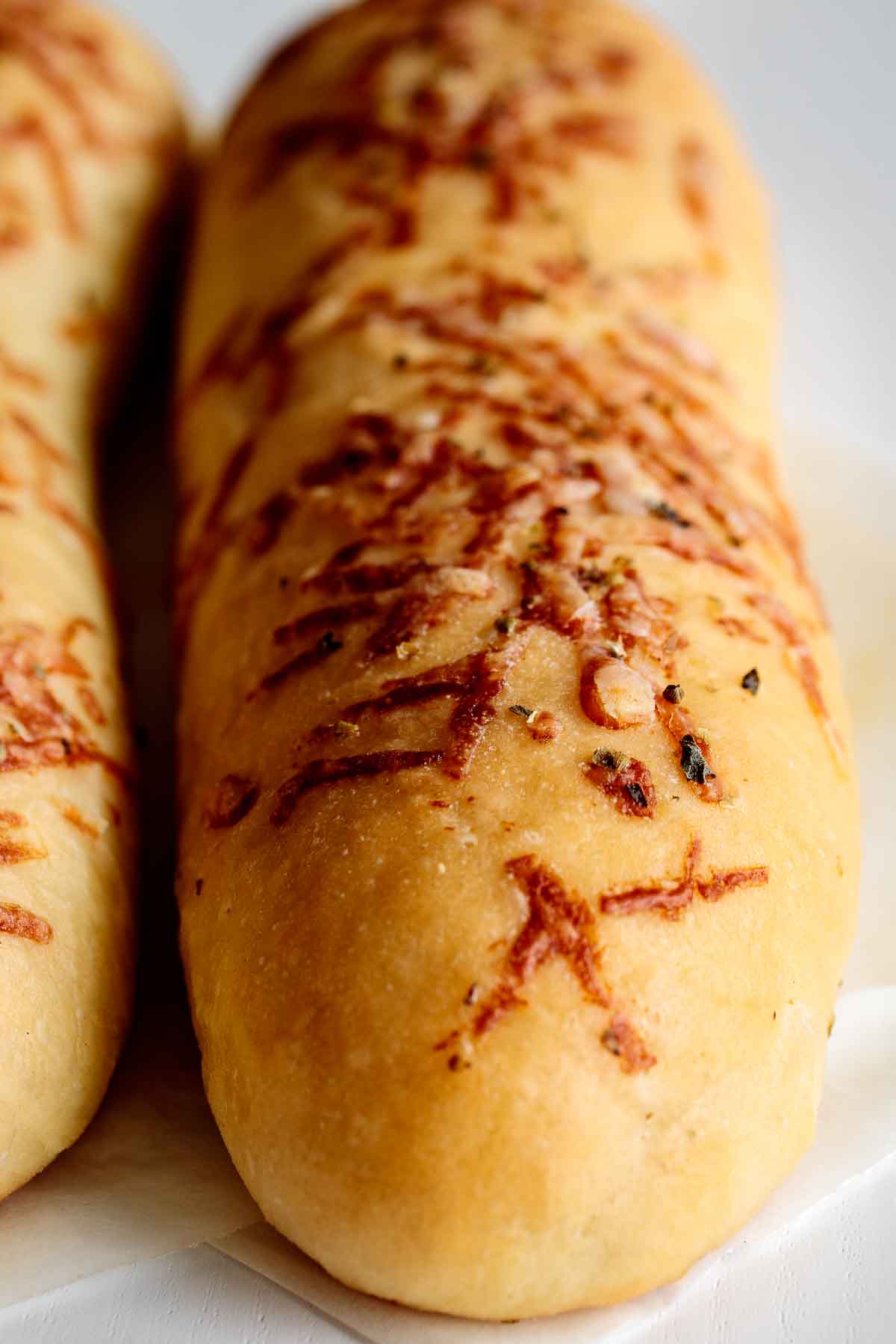 Perfect for sandwiches, this Subway Bread copycat tastes just like the real thing! Bake it plain or top it with parmesan and oregano for the Italian version.
Whether you call this a gluten free meatball sub or as we New Englander's like to say a gluten free meatball grinder, one thing is for sure…this delicious savory meatball recipe is going to make an awesome gluten-free meal!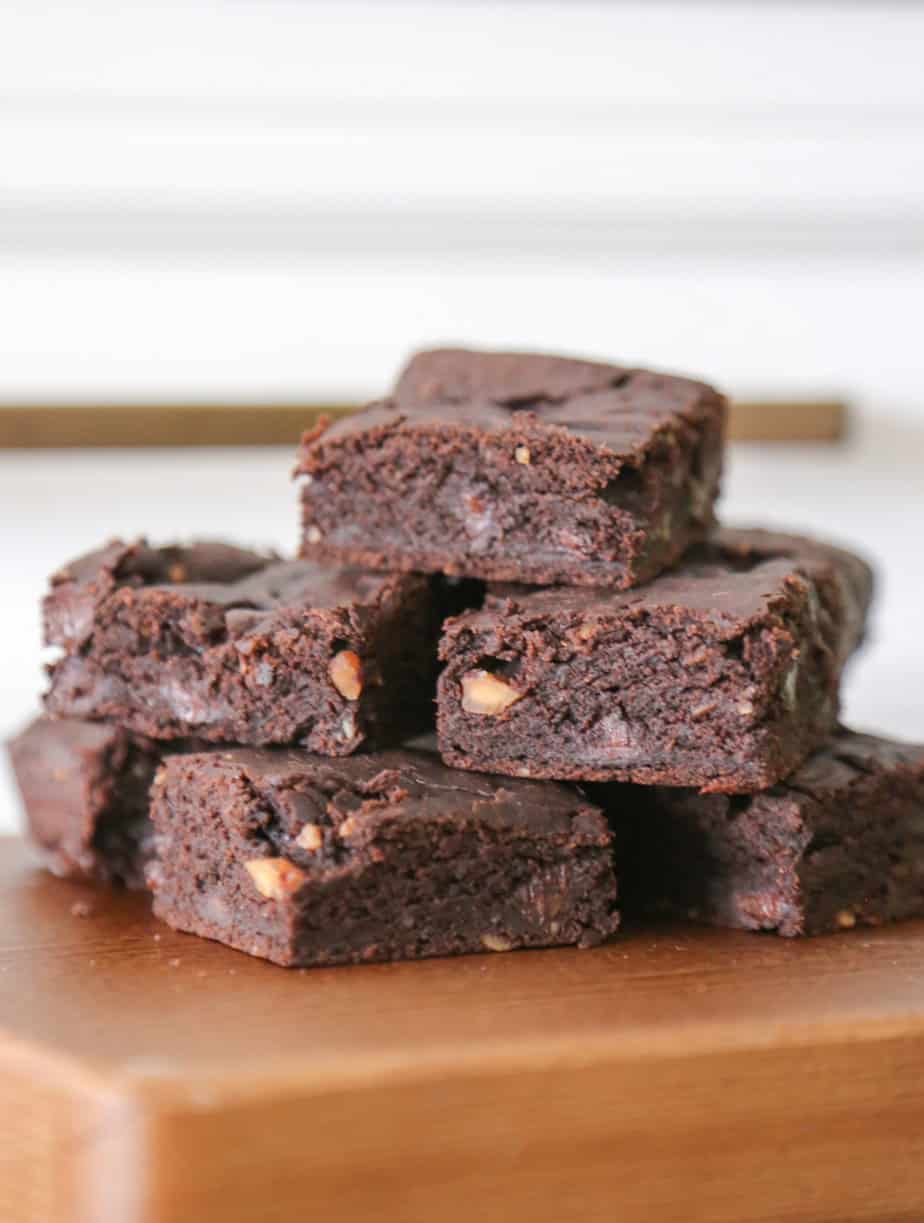 These vegan gluten free avocado brownies are sure to be your new guiltless pleasure since they're made with the healthiest ingredients.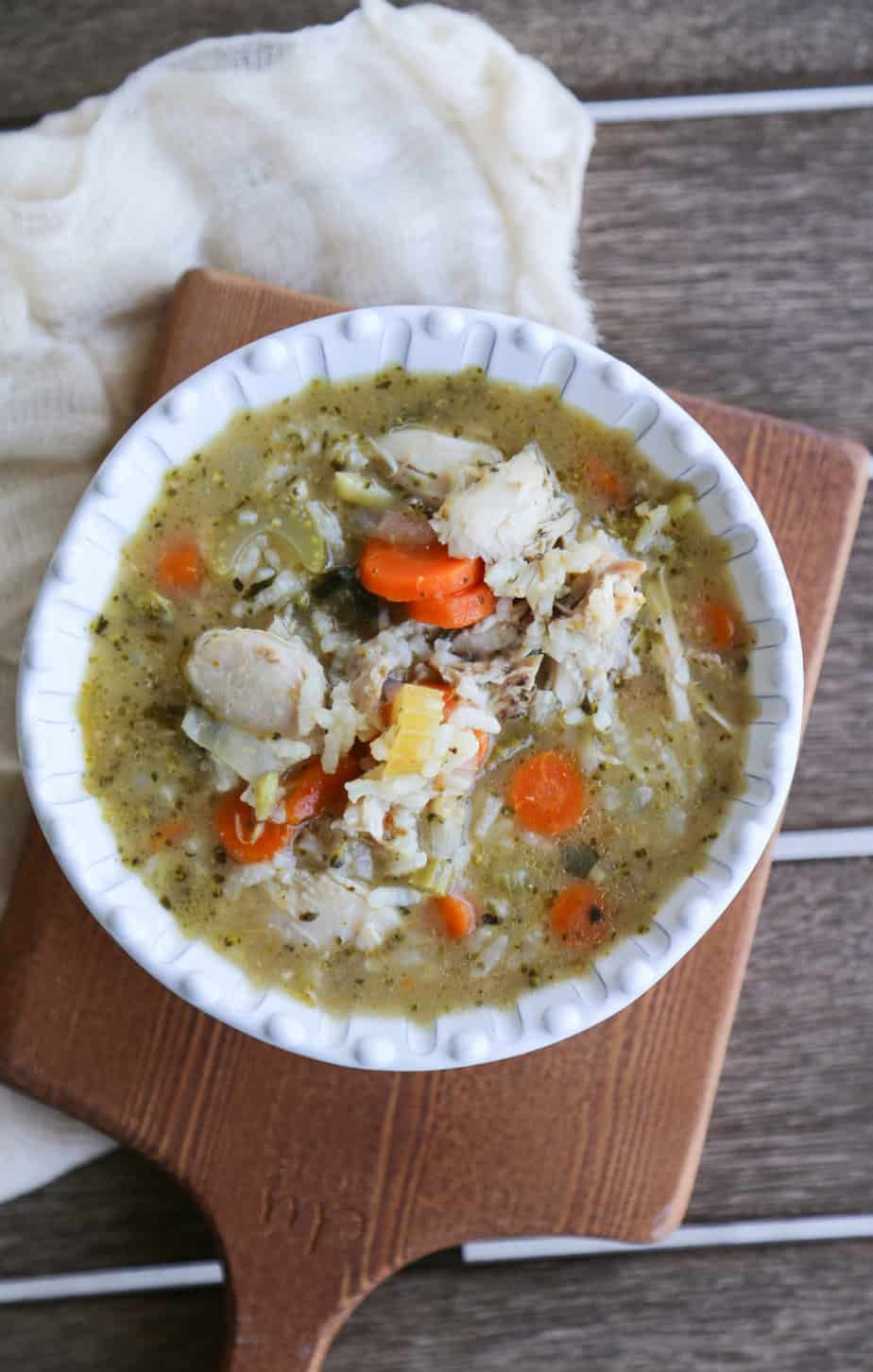 This gluten free chicken soup recipe is the ultimate soup replacement for the popular option at Subway. It's made with tons of fresh veggies, bone in chicken, naturally gluten free rice and hydrating broth if you're feeling under the weather this soup is as close to penicillin in a bowl as you're going to get.
This Gluten Free Honey Mustard Sauce is super easy to make and only requires 4 ingredients! But the best part is that it tastes like it came from Subway, and not from your kitchen!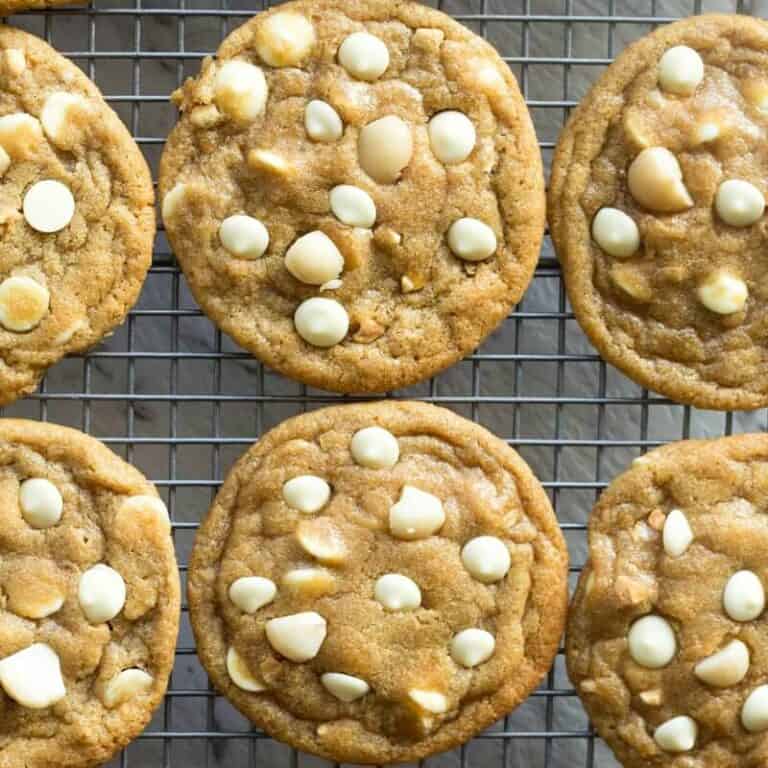 Learn how to make the famous Subway cookies using this copycat recipe! Made with simple ingredients, they take just 12 minutes to bake and come with 6 flavor options.
In this menu guide, I'll be highlighting the best keto options at Subway. I will also address any common questions asked when ordering low carb at Subway if you are on a ketogenic diet. From sides to the main courses, there are plenty of options for a quality low carb meal at one of America's well known healthy fast food chains.
Other gluten free menu guides you should check out!
Other keto menu guides you should check out!