In this menu guide, I'll highlight all the gluten-free options at Sonic Drive In. I will also address any common questions asked when ordering gluten free at sonic restaurants. In addition I'll include copycat recipes you can make at home.
IF YOU HAVE CELIAC DISEASE OR A SEVERE GLUTEN ALLERGY YOU SHOULD NOT READ ON AND AVOID EATING AT THIS ESTABLISHMENT!
Sonic Drive-In is a popular drive-in fast food chain in America. The best things this fast food joint is known for is their burgers, tater tots, fries, slushes, and other popular foods and snacks. Sonic is owned by Inspire Brands, the parent company of fast-food restaurants such as Buffalo Wild Wings. 3,500 sonic locations are operating in 46 states, making it an incredibly popular fast food restaurant chain located in the United States.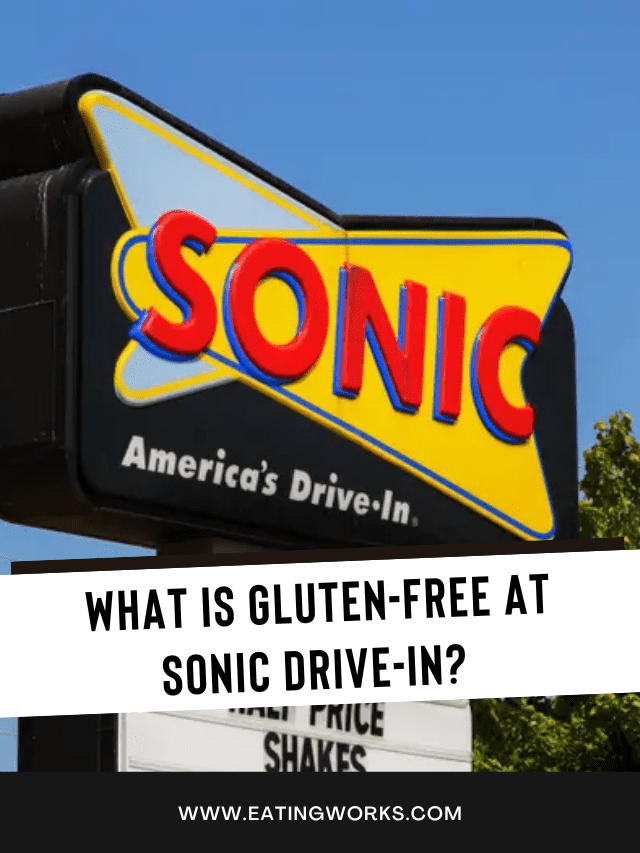 This post may contain affiliate links. As an Amazon Associate I earnfrom qualifying purchases at no cost to you. See my Affiliate Disclosure to read my policy and more about affiliate links.
Sonic Gluten-Free Menu
These are all the best choices for gluten free options I could find at Sonic. Note all food options listed below do not contain gluten or wheat, based on the Sonic allergen guide and Sonic menu . These items still have the potential risk of cross contamination and other traces of gluten ingredients, so please keep that in mind.
Drinks
These are all of the drink options at Sonic that do not contain wheat or gluten ingredients.
1% Milk
BIG RED
Canada Dry Ginger Ale
Coca-Cola
Coca-Cola Zero Sugar
Diet Coke
Sprite
Sprite Zero
Dr Pepper
Diet Dr Pepper
Barq's Root Beer
Fanta Orange
Fresh Brewed Sweet Tea
Fresh Brewed Unsweet Tea
Hi-C Fruit Punch
Lemonade
Mello Yello
Minute Maid Apple Juice Box
Minute Maid Orange Juice Box
Powerade
SONIC Wave Bottled Water
Sun Drop
Slushes, Frozen, and Ice Cream Treats
These are all of the slushes, frozen, and ice cream treats at Sonic that do not contain wheat or gluten ingredients.
Vanilla Ice Cream
Lemonade Slush
Limeade Slush
Plain Slush Base
Peach Bellini Slush
Strawberry Frose Slush
Red Berry Sangria Slush
Cherry Slush
Blue Raspberry Slush
Blue Coconut Slush
Grape Slush
Cranberry Slush
Cherry Limeade Slush
Strawberry Slush
Blue Powerade Slush
Ice Cream Toppings
BUTTERFINGER Pieces
Fresh Banana
Lemon/Lime
M&M'S Minis
Maraschino Cherries
Peanut Butter Topping
REESE'S Peanut Butter Cups
SNICKERS Bars
Strawberry Topping
Whipped Topping
Grill Food Items
These are all of the grilled items and options at Sonic that do not contain gluten or wheat ingredients. Keep in mind it's a shared grill space for all of the grilled foods and the potential for cross-contamination is very high at Sonic.
6″ Halal Hot Dog
6″ Hot Dog (All Beef)
12″ Hot Dog (Pork and Beef)
Bacon
Breakfast Sausage Crumbles
Breakfast Sausage Patty
Egg
Grilled Chicken Sandwich
Grilled Onions
Halal Hamburger Patty (2 oz.)
Halal Hamburger Patty (4 oz.)
Ham
Hamburger Patty (2 oz.)
Hamburger Patty (4 oz.)
Sirloin Steak
Sandwich Toppings
These are all of the sandwich toppings options at Sonic that do not contain wheat or gluten ingredients.
Avocado
Dill Pickle Chips
Dill Pickle Spears
Hatch Green Chiles
Jalapeños
Lettuce
Diced Onion
Sauerkraut
Sport Peppers
Sweet Pickle Relish
Tomato
American Cheese (Sliced)
Cheddar Cheese (Shredded)
Cheddar Cheese Sauce
White American Cheese
Zesty Cheese Sauce
Gluten-Free Sides
These are all of the sides at Sonic that do not contain gluten or ingredients. Both cooked in shared fryer as other gluten ingredients.
Sonic French Fries
Fried Tots
Slaw
Onion Rings
Apple Slices
Condiments
These are all of the condiment options at Sonic that do not contain wheat or gluten ingredients.
Buffalo Sauce
Celery Salt
Hickory BBQ
Honey BBQ Sauce
Ketchup
Mayonnaise
Mustard
Ranch Dressing
Salt/Pepper Blend
Tartar Sauce
BBQ Sauce Packet
Cream Cheese Frosting
Grape Jelly
Honey Mustard
Lemon Juice
Light Mayonnaise
Marinara
Salsa de Sonic
Soy Sauce
Signature Cheese Sauce
Signature Sauce
Strawberry Jam
Sugar
Sugar Substitute
Sweet and Sour Sauce
Sweet Relish
Syrup
Breakfast
These are all of the breakfast options at Sonic that do not contain wheat or gluten ingredients.
Green Mountain Coffee
Original Cold Brew Iced Coffee
French Vanilla Cold Brew Iced Coffee
Hot Chocolate
Commonly asked questions when ordering gluten free at Sonic Drive In!
Are Sonic fries gluten-free?
Sonic fries are gluten-free however do note that their fried foods are not prepared in a dedicated fryer, so they may have traces of gluten in them. If you're on a gluten-free diet for celiac disease or a severe gluten allergy, you might just want to come here for dessert.
Are Sonic slushes gluten-free?
The Sonic slushes are probably one of the most iconic Sonic menu items! And want to know something? They are gluten free!
Are Sonic hamburger patties gluten-free?
Sonic has a decent number of gluten-free offerings. All of their grilled foods including their hamburger patties are considered to be gluten-free. On the other hand their fries and tater tots are not cooked in a dedicated gluten-free fryer so these won't work as a gf meal.
Do tater tots have gluten at Sonic?
The fries and tater tots are gluten-free, according to Sonic's allergen tablet are gluten-free. However as the fries and tater tots are not cooked in a dedicated fryer, those with celiac disease or a high gluten sensitivity should avoid the tater tots and fries all together.
Does Sonic have gluten free bread?
Unfortunately, Sonic does not have a gluten-free bread alternative (no gluten-free bun!) to have with all of their gluten-free sandwich ingredients. You'll need to use your own bread or eat your sandwich/ burger without any bread.
Copycat gluten free Sonic recipes!
Gluten Free Onion Rings are a special, savory treat of battered onion rings that are fried to perfection. A few substitutions to make these entirely gluten free but completely delicious.
No reason to miss Sonic Drive In when you can make these crispy gluten free onion rings at home.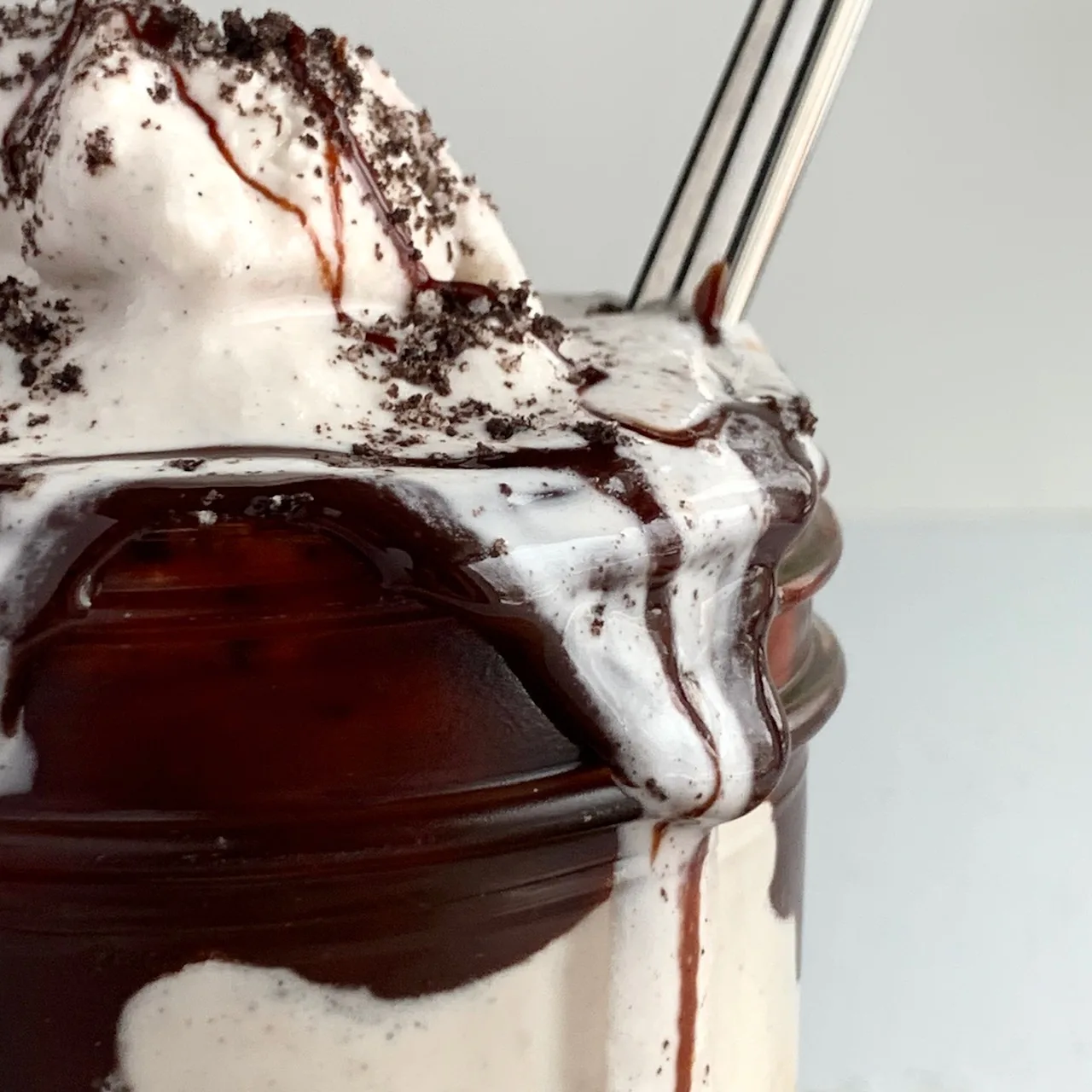 Thick and smooth, this delicious homemade Oreo Milkshake combines the best of both the chocolate cookies and vanilla dairy free ice cream to craft the perfect replica of the ever popular Oreo milkshake from Sonic.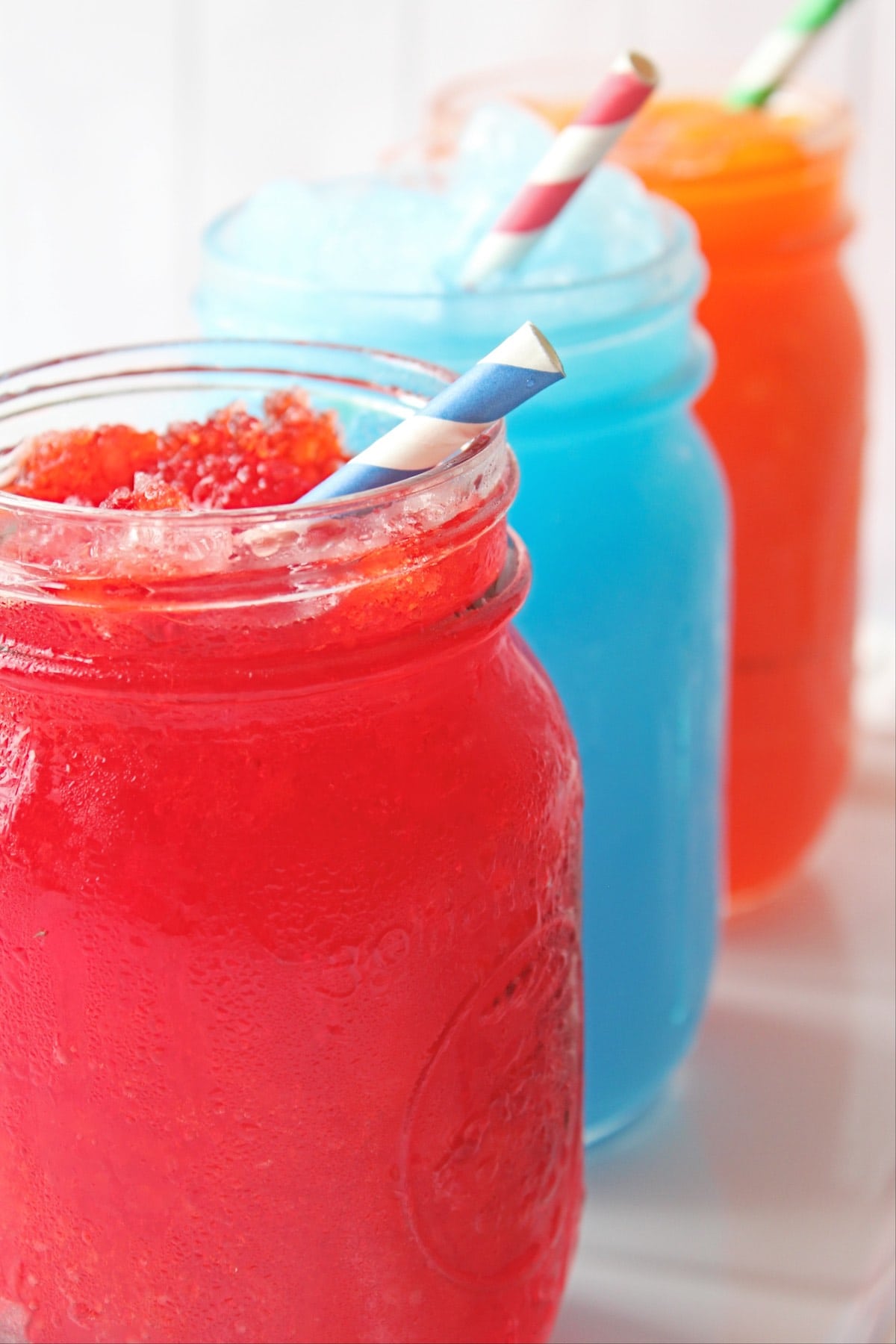 Summary of Gluten Free Menu Options at Sonic!
Pro tips, food tricks and a quick summary of everything gluten free at Sonic
When you order at the drive-through, in-store, or even online, tell them you have an gluten allergy or Celiac Disease so they take precautions with your food, slushes, and sides (basically your entire sonic order)
You can try adding things like the cheese sauce, grill items, and other toppings/condiments to your sonic French fries.
You can find the menu and allergen information on sonic's website!
Other gluten free restaurant menus guides!
Other keto menu guides!
Other gluten free fast food articles!