Dijon Mustard Sauce Recipe
This flavorful dijon mustard sauce recipe takes only seconds to make with only 4 ingredients! It works perfectly as a sauce for meats, seafood, and vegetables! Use it as a marinade or even as a dip for veggies or gluten free pretzels. It's so versatile, easy to make and tasty that it's bound to become a household staple.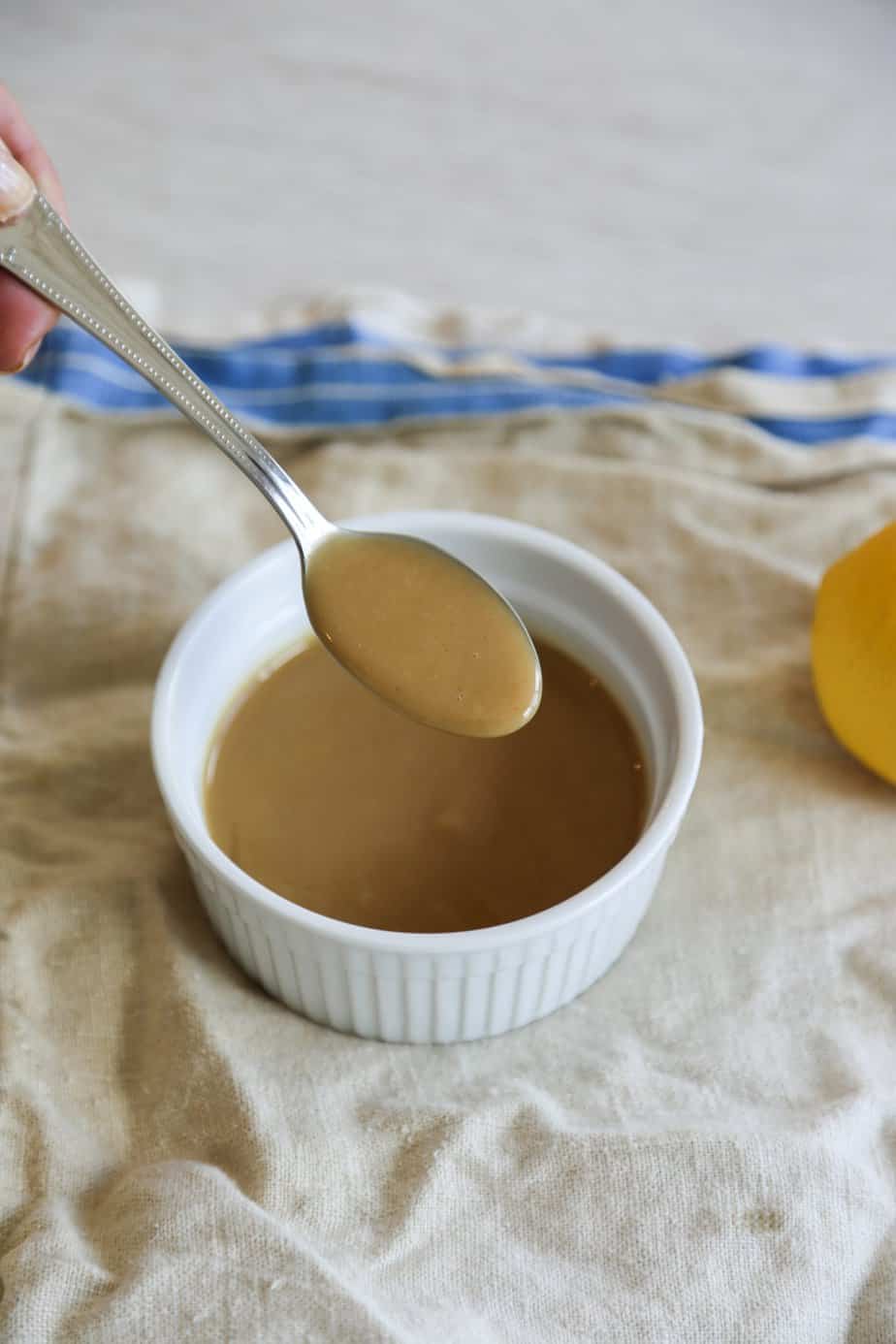 This post may contain affiliate links. As an Amazon Associate I earn from qualifying purchases at no cost to you. See my Affiliate Disclosure to read my policy and more about affiliate links.
Table of Contents
Why You'll Love this Dijon Mustard Sauce Recipe
Zero Prep
Easy to Make
Only 4 Ingredients
Gluten Free
Vegan
Soy Free
Dairy Free
Paleo Friendly
Vegetarian Friendly
Works as a Dressing
Works as A Marinade for

Chicken
Pork
Seafood
Roasted and Grilled Vegetables
Ingredients You'll Need to Make this Easy Dijon Mustard Sauce Recipe
For full ingredient amounts check the recipe card below.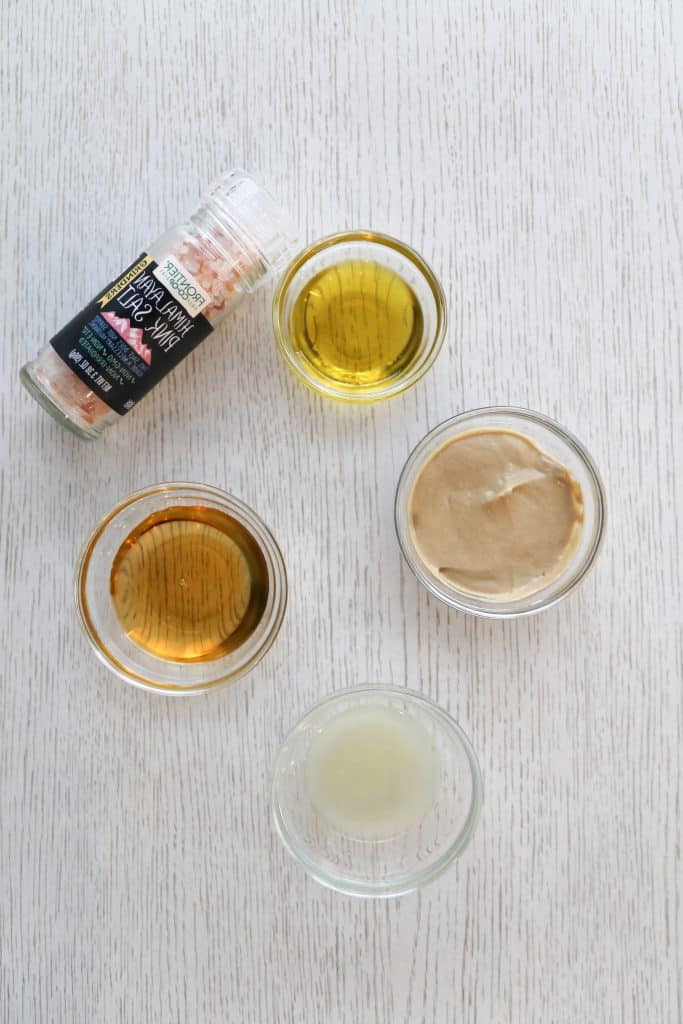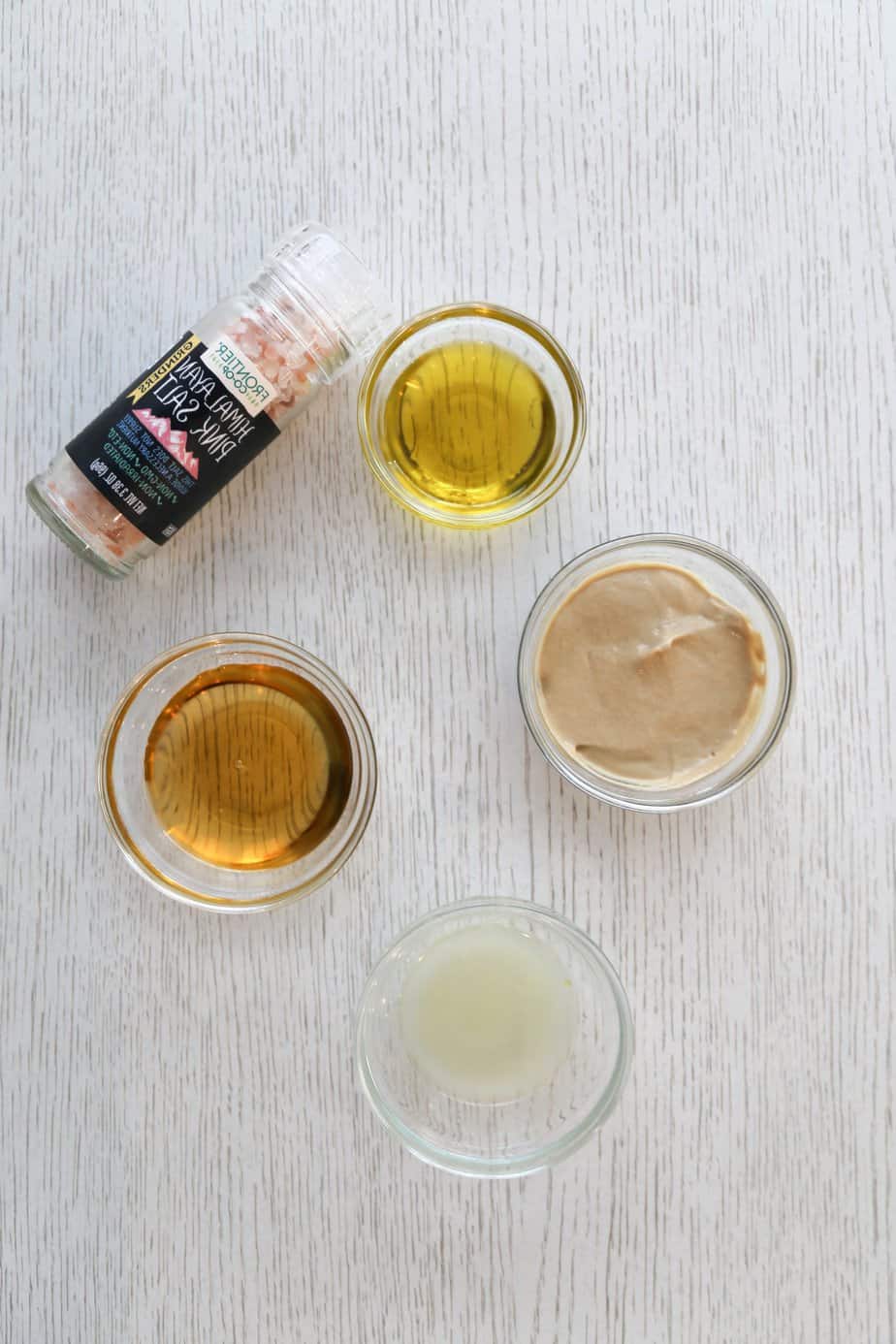 How to Make Dijon Mustard Sauce Recipe
That's it, you're done. Yes this recipe really is that easy.
Ingredient Substitutions for Dijon Cream Sauce
This recipe is pretty versatile. As long as you keep the portions for each ingredient the same there are plenty of substitutions you can use if you don't have the ingredients listed on hand! Read the sections below for the best substitutions for all of the sauce ingredients.
Dijon Mustard
Dijon mustard is perfect for this sauce because it has a strong tangy flavor with a hint of spice. But if you don't have dijon mustard the next best substitute is yellow mustard. Yellow mustard is a little more mild then dijon which has a bit more tang to it.
Lemon Juice
If you don't have lemon juice you can use a light vinegar like:
Champaign Vinegar
White Wine Vinegar
Agave Nectar
For this tangy sauce recipe I decided to use agave nectar instead of honey to keep it vegan friendly. If you don't have agave or you want a more traditionally honey mustard sauce you can use honey instead.
Maple syrup would also work but will change the flavor profile a bit. If you use maple syrup instead of honey the sauce would taste great on roasted Brussels sprouts. You could use the sauce to drizzle over these Garlic Butter Brussels sprouts!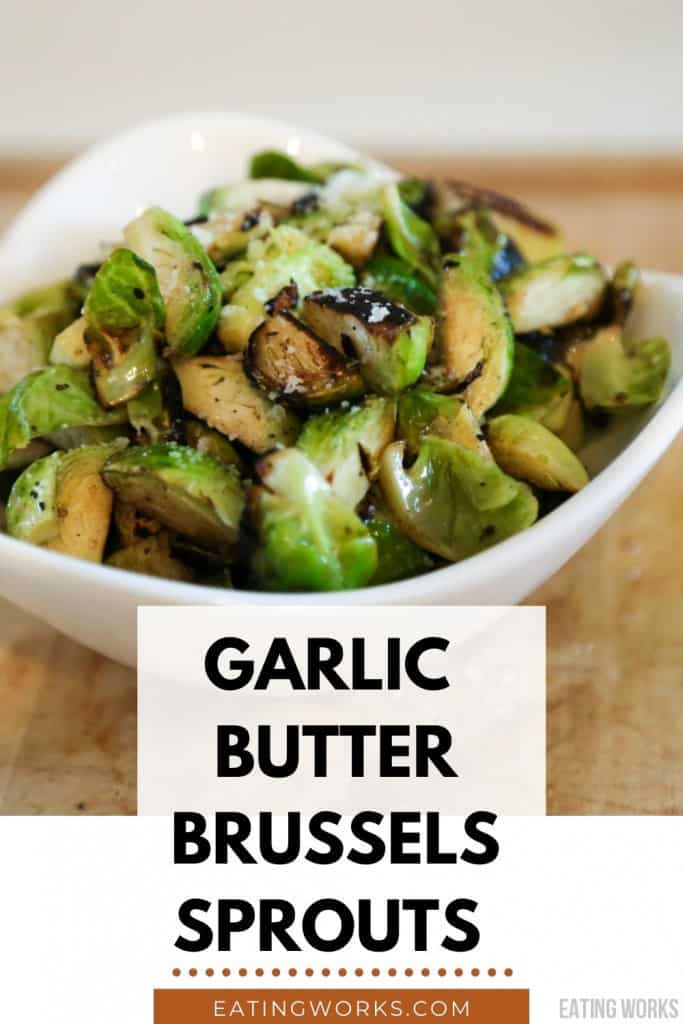 Equipment You Need to Make Dijon Mustard Sauce
You don't need anything fancy to make this creamy dijon mustard sauce. When I'm feeling lazy I just use a plastic spoon and a
How to Use this Dijon Mustard Sauce
I love this mustard sauce because it's easy to make and has so many uses. From a dipping sauce, to marinade for pork, chicken or seafood or even as a sauce to cook veggies in. The possibilities are endless.
Cook Pork
While I don't eat pork myself I hear that dijon mustard sauce is amazing on pork. Some cuts of of pork you can use this creamy dijon sauce to marinate with include:
Pork Tenderloin
Pork Fillet
Lean Pork Medallions
Marinate Chicken
This sauce would work well as a marinate for chicken breasts or even as a dipping sauce for chicken tenders or chicken nuggets!
Marinate Seafood
My absolute favorite way to use this tasty sauce is to cook salmon and then use the left over as a dressing for goat's cheese salad.
The best way to cook salmon with this mustard sauce is to only cover the fish with the sauce. Since sugar burns easily the sauce on the pan will turn black. Burnt sugar tastes bitter but since the sauce is just on the bottom of the pan it won't effect the flavor of the salmon. Unless you burn the sugar on the salmon itself.
Cook the salmon on the middle rack on a low temperature like 325. To make the salmon even more flavorful you can marinate the fish in the sauce for a few hours. You can also salt brine the fish before cooking and place the sauce on the fish right before it goes in the oven.
As a Dressing for Kale Salad
This dijon mustard sauce works really well as a salad dressing. Especially with bitter greens like mustard greens or massaged into a kale salad.
Tips When Cooking with Dijon Mustard Sauce Not to Burn The Sugar
Even though this sauce is easy to make and full of flavor, it can be tricky to cook with if you aren't aware of one factor: sugar burns. Use these tips to make sure that you're food tastes tangy and sweet instead of like bitter burnt sugar.
Make sure not to cook the sauce too close to the heat element or at too high of a temperature I like to cook food at 325-350 degrees.
Keep the food away from the heat element when cooking in the oven.
If using this sauce in a skillet make sure to cook the food on low or medium heat.
Keep the sauce on the food itself and not on the baking sheet or pan where it will burn faster.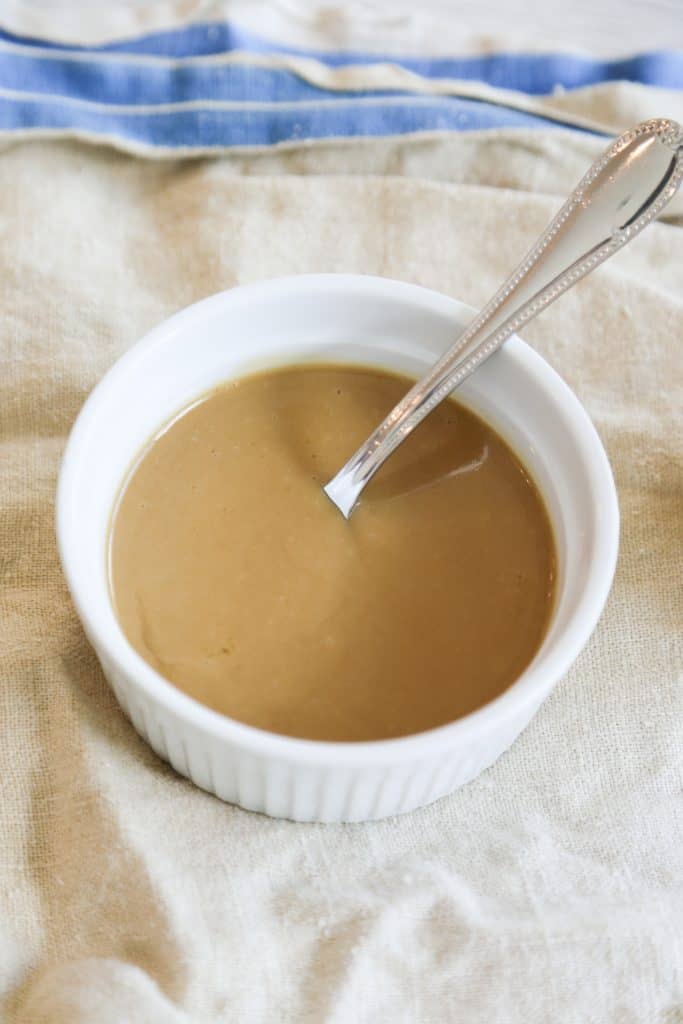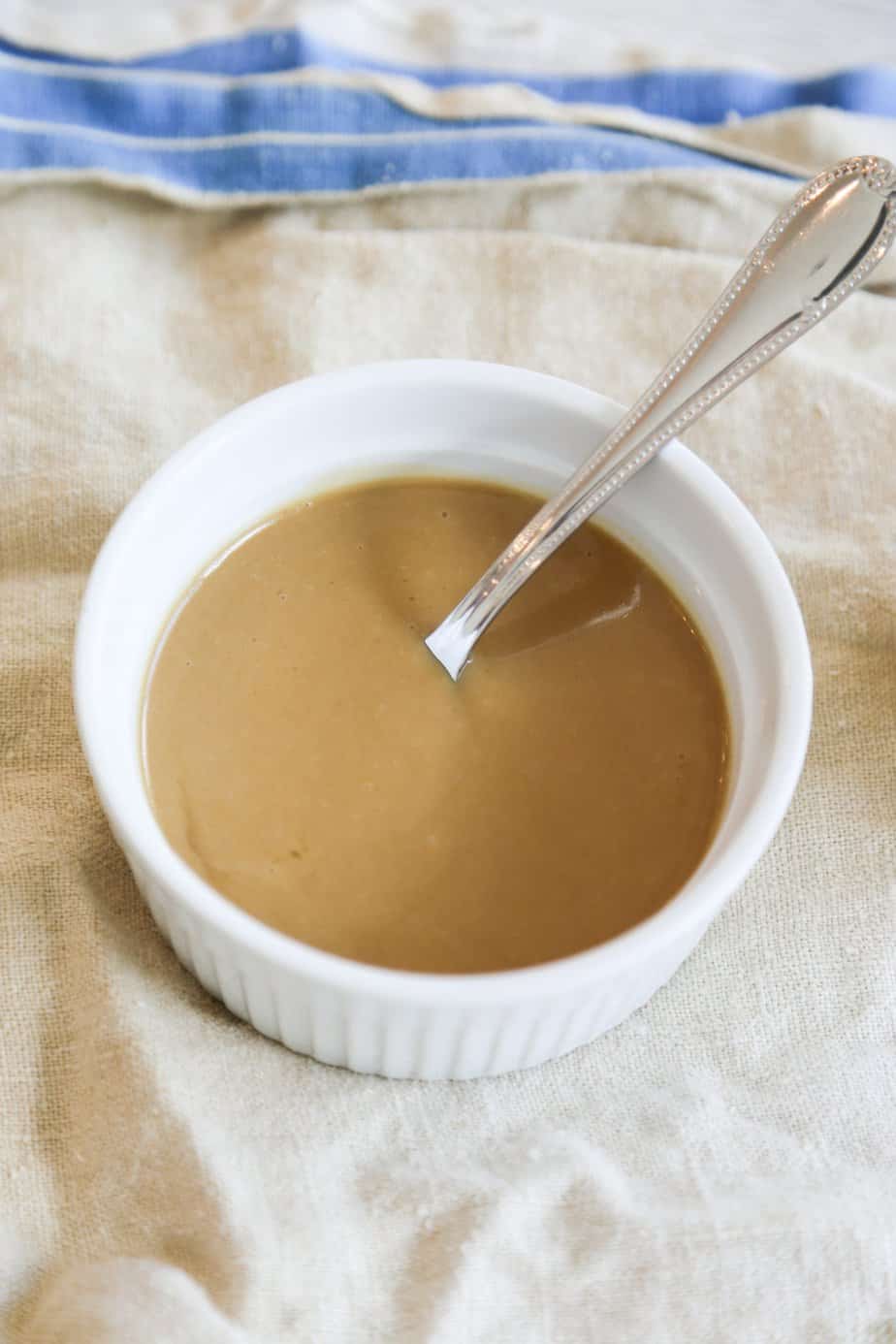 Is This Dijon Mustard Sauce Recipe Gluten Free and Keto?
If you're on a gluten free diet or have celiac disease don't worry because this sauce is gluten-free! Dijon mustard, olive oil, agave, salt and lemon juice are all naturally free from gluten.
On the other hand, unfortunately this dijon mustard sauce isn't low carb or keto friendly. The agave adds a lot of sugar which has carbs. A little sauce would be fine on a keto diet but you have to limit portions. A mustard sauce mixed with cream and one tablespoon of monk fruit sugar would work better.
Is This Dijon Mustard Sauce Recipe Vegan?
Yes! Unlike many other dijon mustard sauce recipes that use cream, honey and chicken stock, this version is vegan! I used agave instead of honey and no dairy is used! If you're vegan you can enjoy this dijon mustard sauce on veggies, sandwiches or tofu.
What is Dijon Mustard?
Dijon mustard is a condiment that originated in Dijon, France. It's made out of brown mustard seeds, white wine, vinegar and salt. Dijon mustard is commonly used to flavor meat like hot dogs and french fries. The mustard is also use as an ingredient in many different sauces and dishes like macaroni and cheese, honey mustard and dijonnaise.
Can You Freeze Dijon Mustard Sauce?
Yes this creamy dijon mustard sauce recipe freezes better than others because it doesn't have cream in it. Real dairy, like cream crystalizes when it's frozen. This process gives the defrosted sauce a grainy or gritty texture. Since this recipe has no dairy in it when it defrosts it's still creamy and smooth.
How to Reheat Frozen Dijon Mustard Sauce
The best way to reheat frozen dijon mustard sauce is to defrost it in the fridge over night. Then pop it out of it's container and use a whisk to stir it for a few minutes.
More Healthy Sauce Recipes
What is the Difference Between Dijon and Yellow Mustard
The difference between dijon and yellow mustard is nominal. Dijon and yellow mustard are so similar that I always use them as substitutions for each other. Dijon mustard is a bit more flavorful than yellow mustard. Since dijon is flavored with spices, white wine and vinegar it has more tang while yellow mustard is primarily made from brown mustard seeds and less spice.
Why is Dijon Mustard Healthy?
Believe it or not dijon mustard is healthy because it's made up of all natural plant based ingredients. Including brown mustard seeds, white wine, vinegar and salt. Mustard has lots of healing properties.
Mustard has anti-cancer properties that fight cancer cells and help them from spreading.
Dijon can also help control blood sugar levels.
Mustard is a great source of glucosinolates, a powerful antioxident that is activated after the mustard seeds have been crushed or cut. Glucosinolates protect the body against diseases.
Isothiocyanates are a compound derived from glucosinolates which fight cancer.
Sinigrin is another compound that comes from glucosinolates that have anti-fungal, anti-cancer and anti-inflammatory properties.
Mustard may help heal psoriasis.
Mustard may help with dermatitis.
Does Dijon Mustard Need to be Refrigerated after Opening?
Dijon mustard does not need to be refrigerated after it has been opened. Although I do recommend putting the mustard in the refrigerator after you open it because it will lose it's flavor.
How Long Does Dijon Mustard Last Once Opened?
Dijon mustard will last for up to one year after it has been opened in the fridge.
Is Dijon Mustard Healthier Than Mayo?
Yes, dijon is must healthier than mayo because it's made from all natural ingredients that have lots of health benefits and are low calorie and plant based. Mayo has tons of fat and sodium in it. While mustard has no fat in it and not as much salt.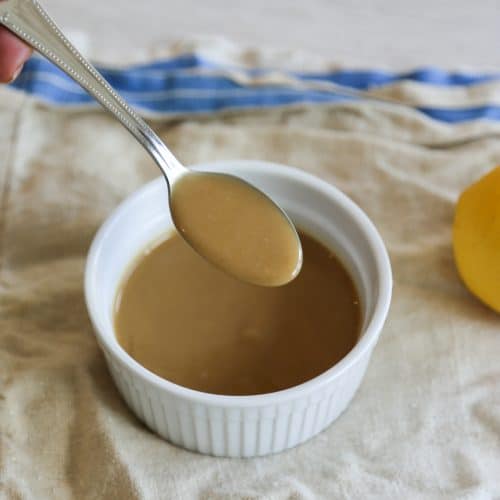 Dijon Mustard Sauce Recipe
This flavorful dijon mustard sauce recipe takes only seconds to make with only 4 ingredients! It works perfectly as a sauce for meats, seafood, and vegetables! Use it as a marinade or even as a dip for veggies or gluten free pretzels. It's so versatile, easy to make and tasty that it's bound to become a household staple.
Print
Pin
Rate
Servings:
8
1 tbsp servings
Instructions
Make the dijon mustard sauce by combining the dijon mustard, agave nectar, salt and lemon juice in a small bowl. Whisk the ingredients together until a smooth sauce is formed.
Notes
Recipe yields 1/2 Cup of Dijon Mustard Sauce
Nutrition
Serving:
1
tbsp
|
Calories:
19
kcal
|
Carbohydrates:
4
g
|
Protein:
0.2
g
|
Fat:
0.2
g
|
Saturated Fat:
0.01
g
|
Polyunsaturated Fat:
0.03
g
|
Monounsaturated Fat:
0.1
g
|
Trans Fat:
0.001
g
|
Sodium:
114
mg
|
Potassium:
8
mg
|
Fiber:
0.2
g
|
Sugar:
4
g
|
Vitamin A:
3
IU
|
Vitamin C:
2
mg
|
Calcium:
3
mg
|
Iron:
0.1
mg