This South Western inspired spice blend is the secret weapon that brings simple food to life. Peruvian spice blend is perfect to use as a rub for chicken or fish but it's versatile enough to use on vegetables, dips, dressings and even in stews!
What Does Peruvian Spice Blend Taste Like?
Smoked Paprika: is made from peppers that have been smoked and dried over oak Fires. The smoking process gives the paprika a Smokey outdoorsy taste that is reminiscent of liquid smoke. Making it perfect for BBQ or grilling.
Smoked paprika isn't spicy at all. It still has a sweet taste. Overall the smoked paprika gives Peruvian spice blend a Smokey sweet flavor profile.
While smoked paprika is the star of the show, it's supported by notes from Cumin. Cumin is slightly sweet, nutty and has a warming flavor that compliments the sweet liquid smoke elements of smoked paprika.
Cumin: also has a note of citrus which helps cut through the earthiness of the paprika and allows the blend to commingle with citrus flavors, like lemon juice, beautifully. Pair lemon juice with the Peruvian spice blend for an explosion of BBQ flavor.
Fennel Seed: Along with smoked paprika and cumin there is a bit of fennel powder which adds a licorice twist. Providing even more depth to this blend.
Mustard Powder: There is a small dash of mustard powder in Peruvian spice blend that adds a tangy twist.
Himalayan Sea Salt: Lastly the entire blend is kissed with ultra fine grain himalayan sea salt. The sea salt enhances the sweetness of the cumin and paprika while blocking any naturally occurring bitterness in the other ingredients. So this blend works well on bitter vegetables like endives, Brussels sprouts and radishes.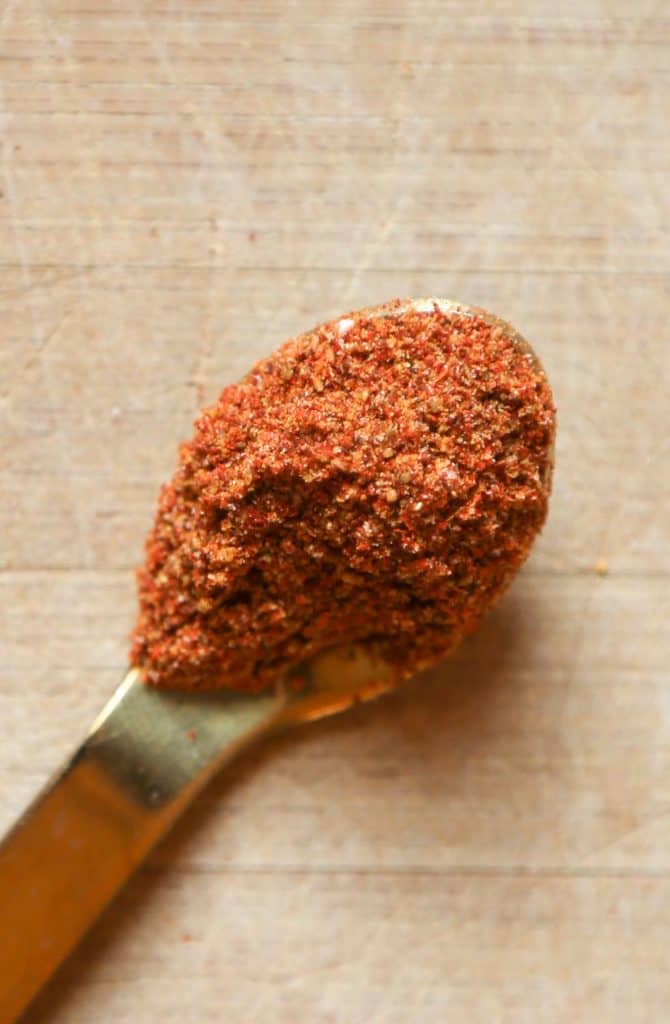 What Ingredients Are In Peruvian Spice Blend
What is Peruvian Seasoning Used For?
Peruvian spice blend is a versatile spice that works well with:
Meat
Vegetables
Seafood
Dips
Sauces
Stews
What Recipes Can you Make With Peruvian Spice Blend Peruvian Salmon?
Peruvian Salmon
Red lentil soup
Keto Cauliflower Wings
Rainbow Roasted Carrots
Roasted Carrot Hummus
Cauliflower Steaks
Is Peruvian Spice Blend Healthy?
Yes this spice blend is so healthy that no matter what diet you're following you can use it to amp up the flavor of your food.
Gluten Free: Peruvian spice blend is naturally gluten free and isn't processed with any ingredients containing gluten which makes it safe for those with celiac or gluten intolerance to try.
Sugar Free: While this blend has lots of Smokey sweet notes don't let that fool you, it has is absolutely zero sugar!
Soy Free: All of the herbs in the blend are soy free!
Dairy Free: The blend has zero dairy so it's perfect for allergy free, vegan and dairy free cooking!
Paleo Friendly: Peruvian spice blend is perfect for anyone following a paleo diet.
Is Eating Works' Peruvian Spice Blend Healthier than Other Brands?
Most commercial spice companies load their blends up with tons of sodium, sugar, anti-caking agents, preservatives and high fructose corn syrup.
Just take a look at McCormick's Peruvian Seasoning's Ingredients!
McCormick Culinary Peruvian Seasoning INGREDIENTS:
Salt, Spices (Including Chili Pepper, Paprika, Cumin, Black Pepper), Garlic, Cane Sugar, Tamari Soy Sauce (Soybean, Corn Maltodextrin, Salt), High Fructose Corn Syrup Solids, Lime Juice Powder, Silicon Dioxide (To Make Free Flowing) And Lime Oil.
All Natural: There are no man made ingredients in the spice blend. All of the herbs are Responsibly sourced from Whole Spice, an organic company based in the United States. The blend is also free of anti-caking agents and fillers which are commonly found in commercial spice blends like McCormick. You would never know they are there since they don't need to be listed on the bottle. But blends that don't cake or clump likely have fillers in them.
There is also substantially less sodium in my Peruvian spice blend than in other store bought blends like McCormick. Most brands load up their seasonings with sodium. If you have heart disease, are on dialysis or have kidney issues you can't enjoy spice blends because they have too much sodium. And the whole reason to use spice blends is to add flavor to food without a ton of salt!
Of course you can make Peruvian spice blend at home but it's way more expensive to buy all of the other ingredients to blend together then it is to just buy one bottle of done for you blended spices.
Is Peruvian Spice Blend Spicy
No! Everyone is always surprised when they try this seasoning because it has a ton of flavor but it isn't spicy at all!
Smoked paprika is made from peppers that have been smoked and dried over oak fires. The smoking process gives the paprika a smokey outdoorsy taste that is reminiscent of liquid smoke. Making it perfect for BBQ or grilling.
The other spices in the blend are also not spicy. So the spice blend isn't spicy at all. Overall Peruvian spice blend is smokey and sweet with a hint of mustard and anise.
Where Do the Spices in This South West Seasoning Come From?
The spices I use for my spice blends are all from Whole Sp!ice. Whole Spice is a family owned spice supplier based out of Napa, California that has both Kosher and USDA Organic certifications.
Why Are Eating Works Spice Blend's Unique?
Eating Work's spice blends are unique because they are made in small batches and developed by a professional chef. Not only does Maren develop the spice blends herself but she also teaches clients HOW to use them by creating healthy recipes for each blend.
Here are some of the recipes Maren has created for the Peruvian Spice Blend:
Peruvian Salmon
You'll love this oven baked salmon with Peruvian spices. These filets are always juicy and tender because I use a little known, Pro Chef's trick: Salt Brining. You can have this South American inspired dish on the table in 35 minutes!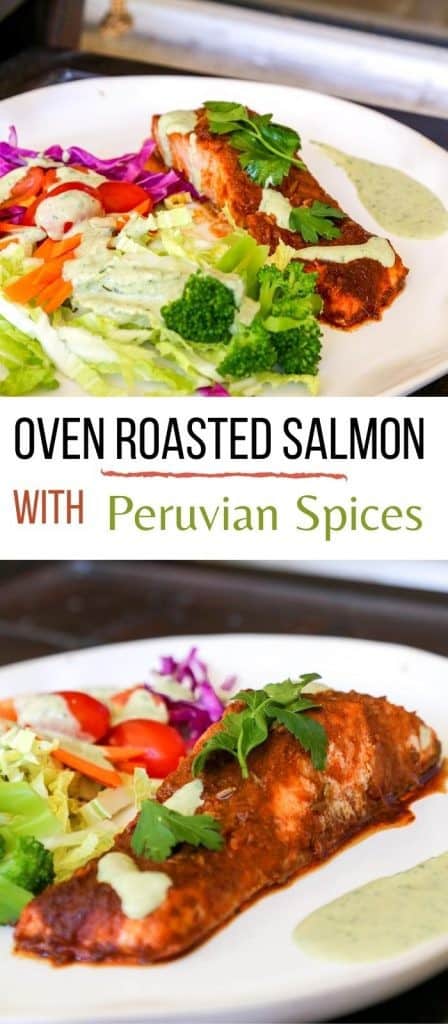 Keto Cauliflower Wings (Vegan)
These six ingredient Keto Cauliflower Wings pack a ton of flavor! They're crispy on the outside with a fiery kick. Wings are the ultimate finger food making them perfect for casual get togethers. Dunk them into your favorite BBQ sauce and you'll think you're eating real buffalo chicken wings.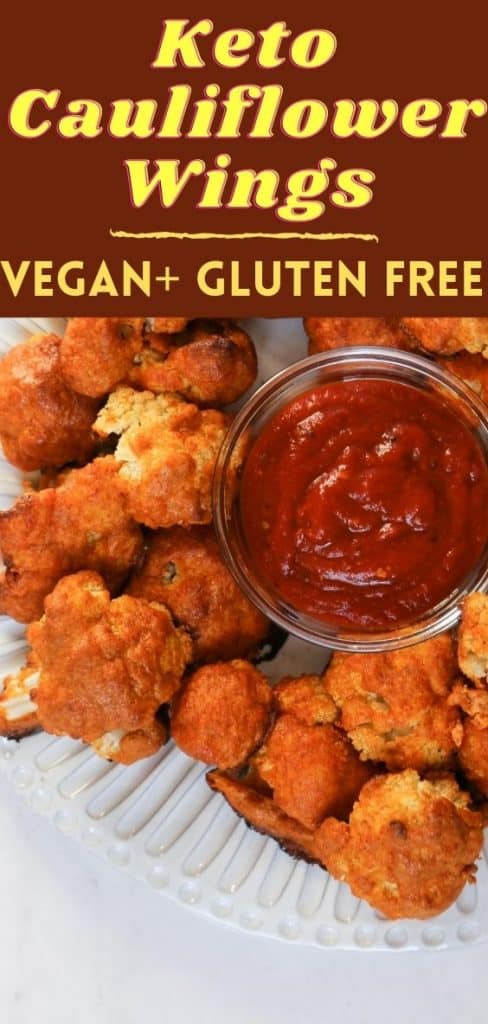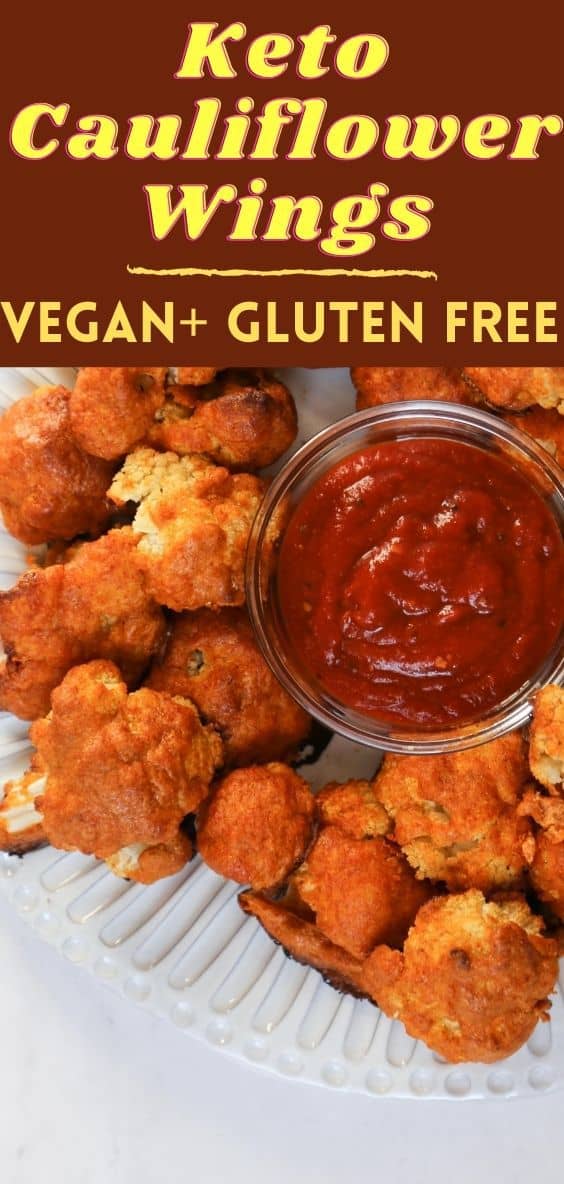 Rainbow Roasted Carrots with Harissa Yogurt Sauce
These are the most flavorful plant based Roasted Rainbow Carrots you've ever had. They're easy to make, use one pan and can be made vegan, vegetarian, and are gluten-free and nut free.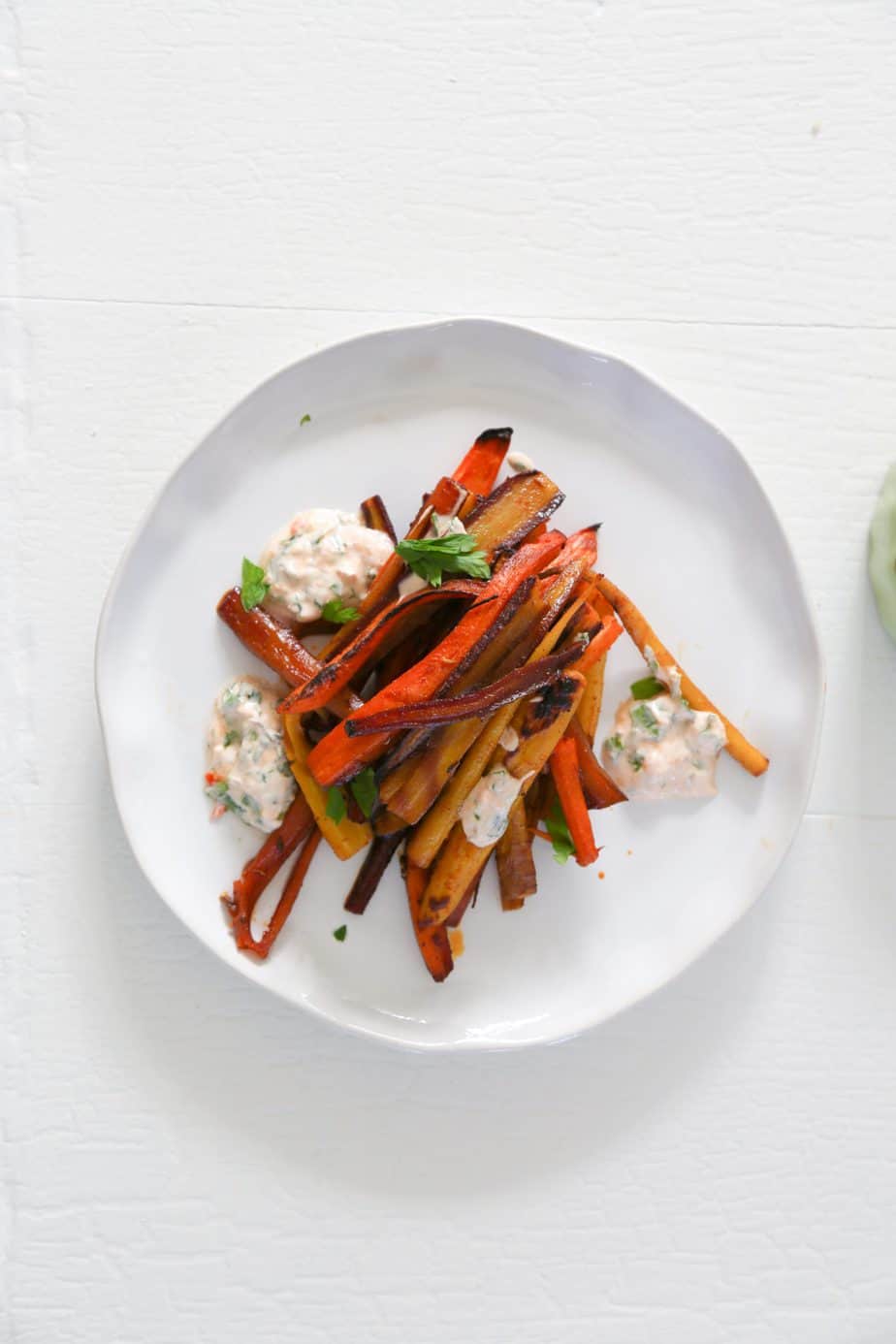 Gluten Free Carrot Hummus
You'll absolutely love this easy Gluten Free Hummus with Roasted Carrots from the very first dip. This hummus recipe has a ton of flavor with notes of savory chipotle. It's also vegan, dairy free and can be made without oil or tahini!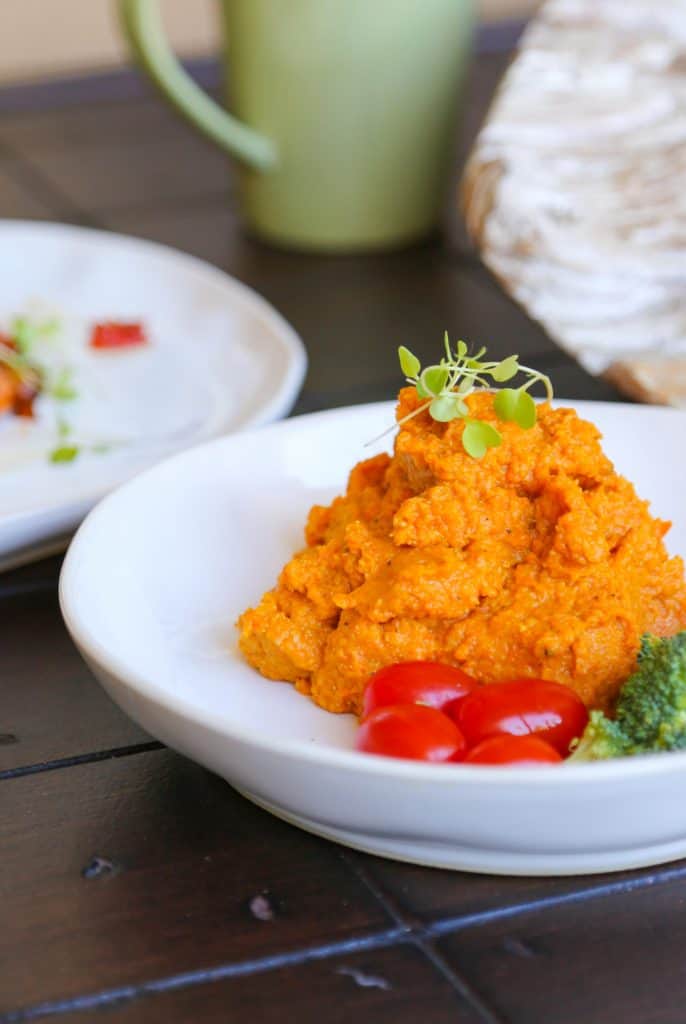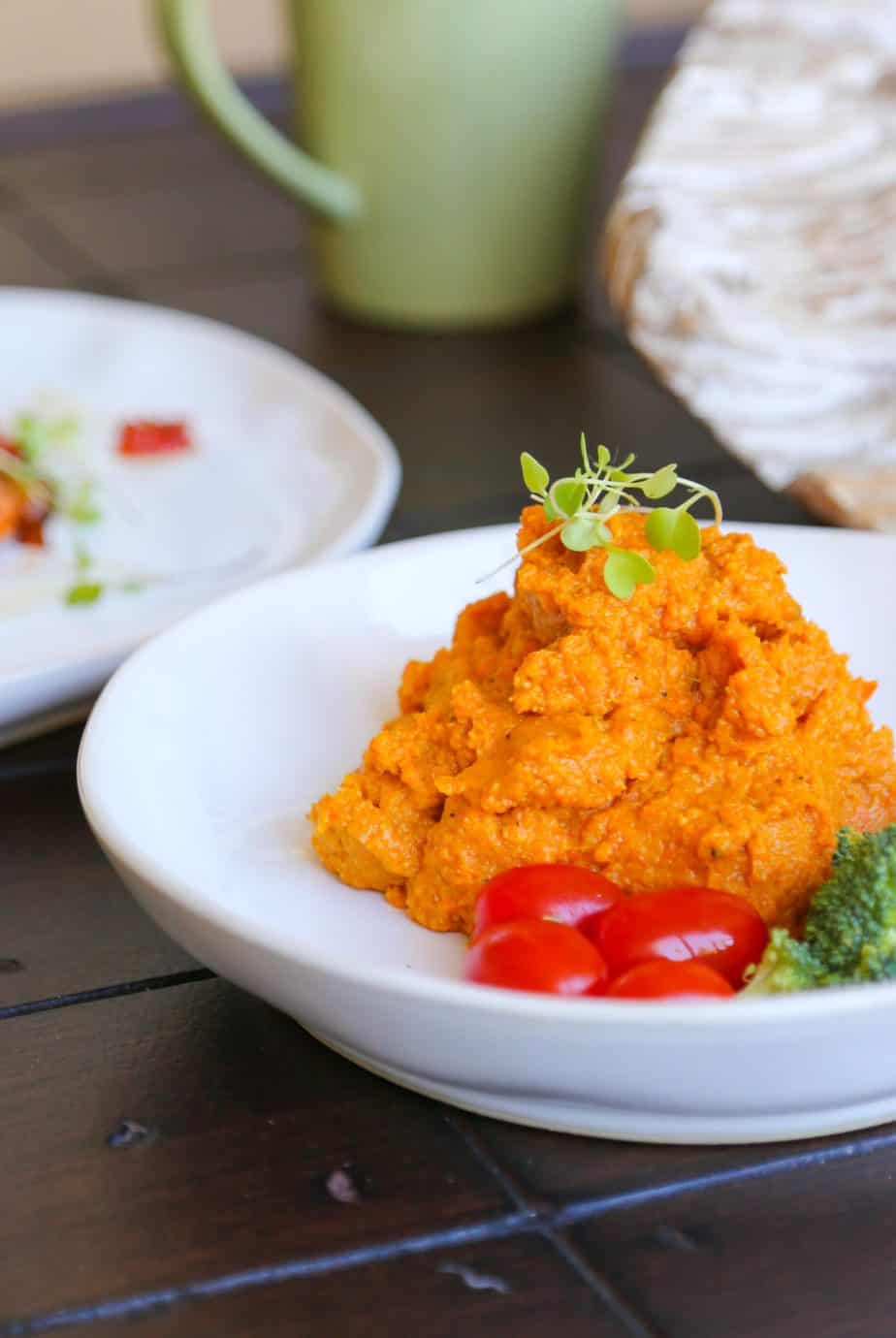 Other recipes Maren has developed for the Peruvian spice blend include, Red Lentil Stew and Smokey Cauliflower Steaks.
How Cooking With Spices Will Help You Become Healthier
Healthy food tends to taste boring without any flavor added to it. The food that is used to add flavor is usually unhealthy and includes lots of fat, dairy, sodium, sugar or preservatives.
People tend not to eat healthy because they think that food has to taste bad for it to be good for you. By using spices you can improve the flavor of healthy food like vegetables and seafood without compromising it's health supportive qualities.
Spices also have tons of health benefits. The spices in this spice blend have tons of health benefits including the following:
Paprika: Paprika is known to help with vision, be anti-cancer, anti-inflammatory, help with blood sugar level control, help improve the quality of blood and has nutrients including vitamin A, E, B6, and Iron.
Cumin: The health benefits of cumin include anti-cancer properties, helps control blood sugar, is anti-inflammatory, can lower cholesterol and assist in weight loss efforts. Cumin is also known to have antibiotic and anti-parasitic effects. Cumin is rich in antioxidants.
Mustard Powder: The health benefits of mustard powder include, anti-cancer properties, helps control blood sugar, is anti-inflammatory, can help with skin conditions, body aches and can help prevent infections.
Where Can I buy Peruvian Spice Blend?
The best place to buy Eating Works' Peruvian Spice Blend is from the shop on Eating Works' website. Here is a link to the page for Eating Works' Peruvian Spice Blend.