Best Salads For Weight Loss List (Page 5)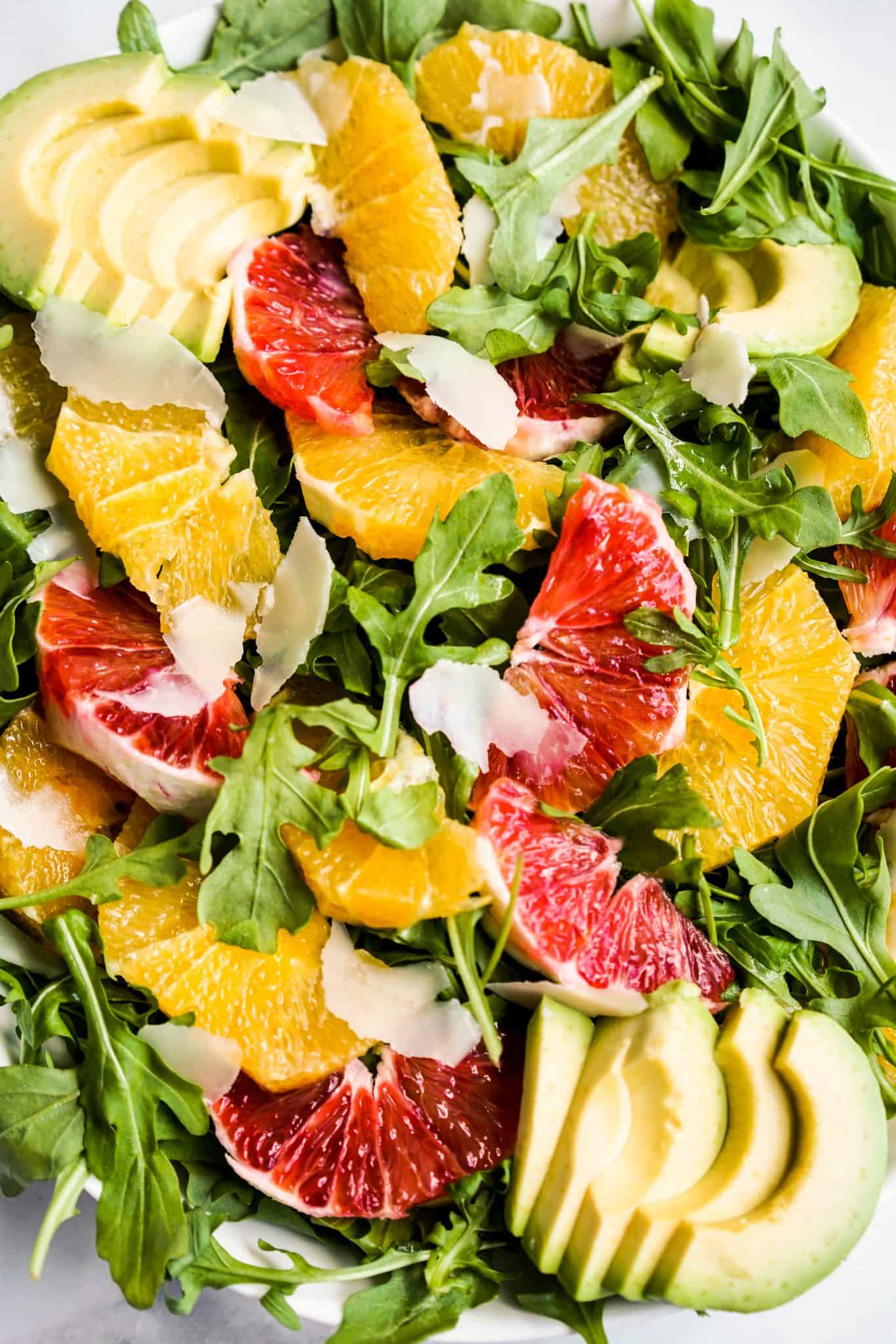 Avocado, oranges, blood oranges, parmesan cheese topped on a bed of arugula, drizzled with Lemon Dressing. A light and zesty citrus low calorie count salad!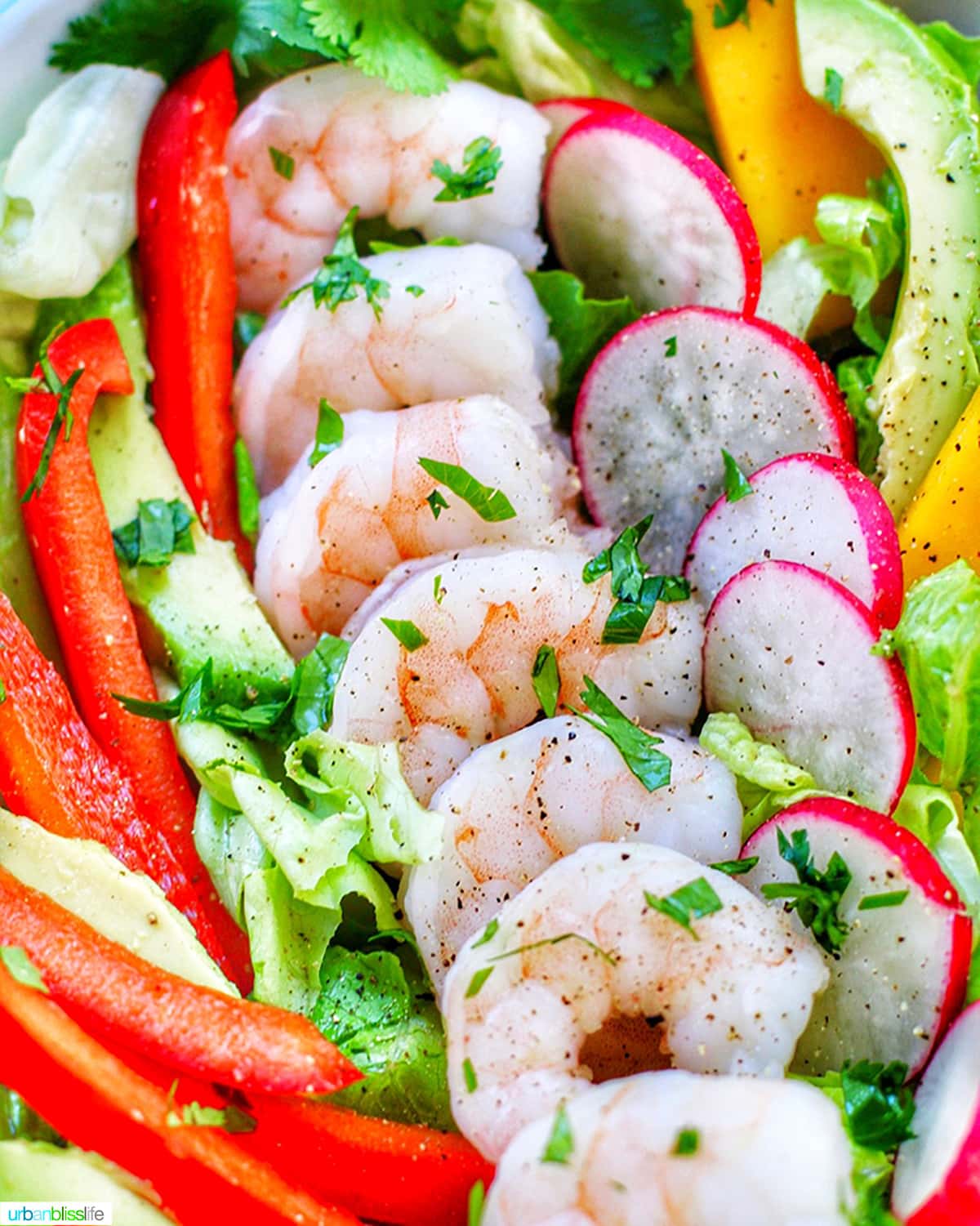 This easy shrimp salad is full of delicious, nutritious vegetables and a light olive oil citrus fat-free dressing.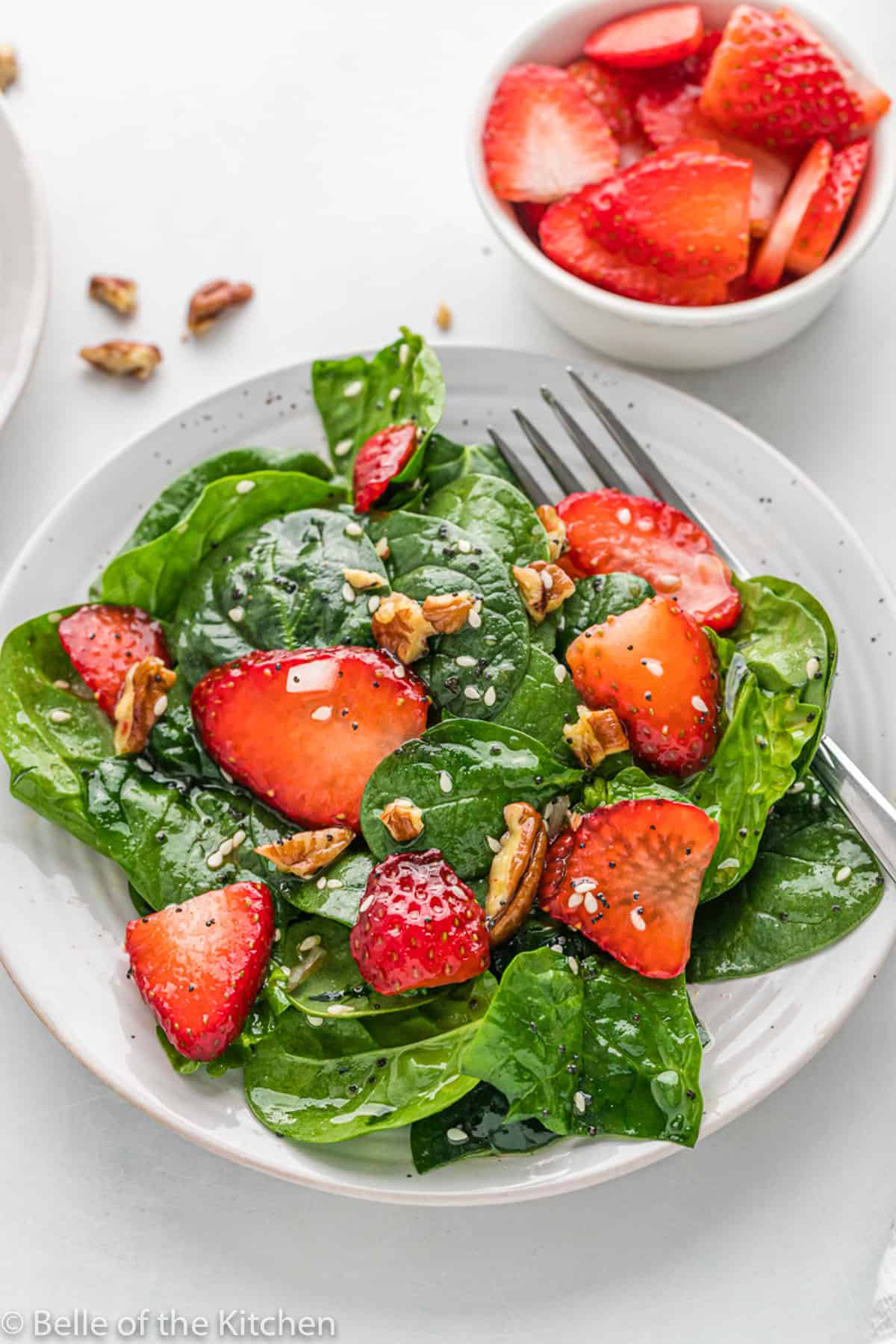 This Strawberry Spinach Salad is crisp, fresh, and delicious. The homemade poppy seed dressing is the perfect way to toss it all together!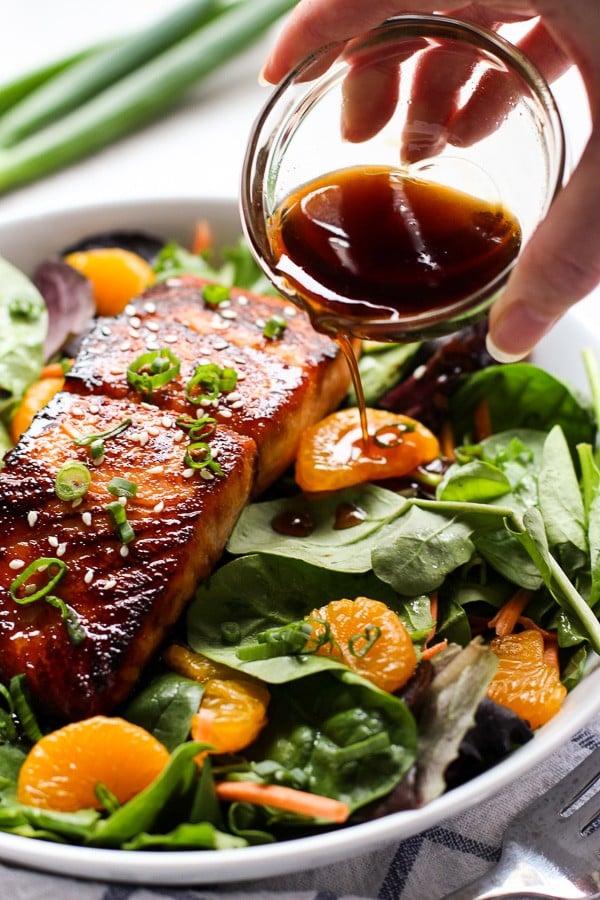 A sticky sweet soy glazed salmon on a bed of lettuce with mandarin oranges and carrots, drizzled with a simple yet flavorful singer soy dressing. A low carb meal that is delicious and healthy!
This healthy cucumber Mediterranean salad is filled with fresh vegetables, protein-rich quinoa, cannellini beans, and pine nuts, all topped with a flavorful smooth lemony dressing. You'll make this tasty, colorful, protein-filled Mediterranean salad again and again!
This Strawberry Walnut Salad is just in time for summer! Made with spring mix lettuce, sliced strawberries, walnuts, vegan feta cheese, mint and sage leaves, and shallots. Drizzle on a flavorful white balsamic vinaigrette for a mouthful of flavor you'll want to eat again and again!
This roasted butternut squash salad is comforting, hearty, and delicious Loaded with cranberries, pecans, pumpkin seeds, chickpeas, and a caramelized squash with a hint of spices! Plus an exciting maple dressing to blend it all together. It's healthy, quick, easy to make, and tastes amazing!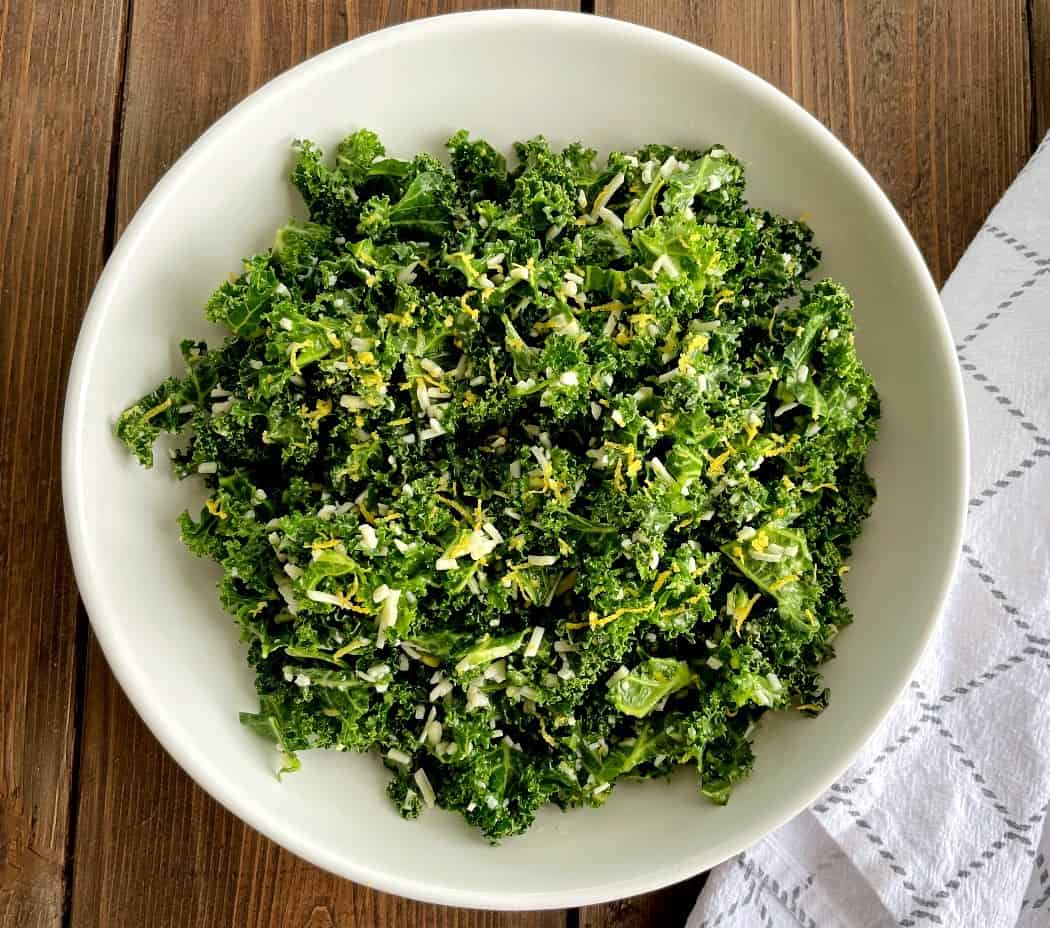 A bright and citrusy Crunchy Kale Parmesan Salad with lemon juice, olive oil, and parmesan cheese. This is the perfect healthy salad for a picnic, BBQ, or a side dishand it only takes 4 ingredients!
Trending recipe for the so-called "Jennifer Aniston Salad Recipe" contains chickpeas, feta cheese, veggies, and healthy quinoa.
Keto Chinese Chicken Salad combines crisp salad vegetables with tender pieces of chicken, dressed with a tangy and flavorful Chinese salad dressing. This is a great tasting salad main that everyone in the family can enjoy.
Other recipe round ups you should check out!