50 Best Salads For Weight Loss!
Best Salads For Weight Loss List (Page 4)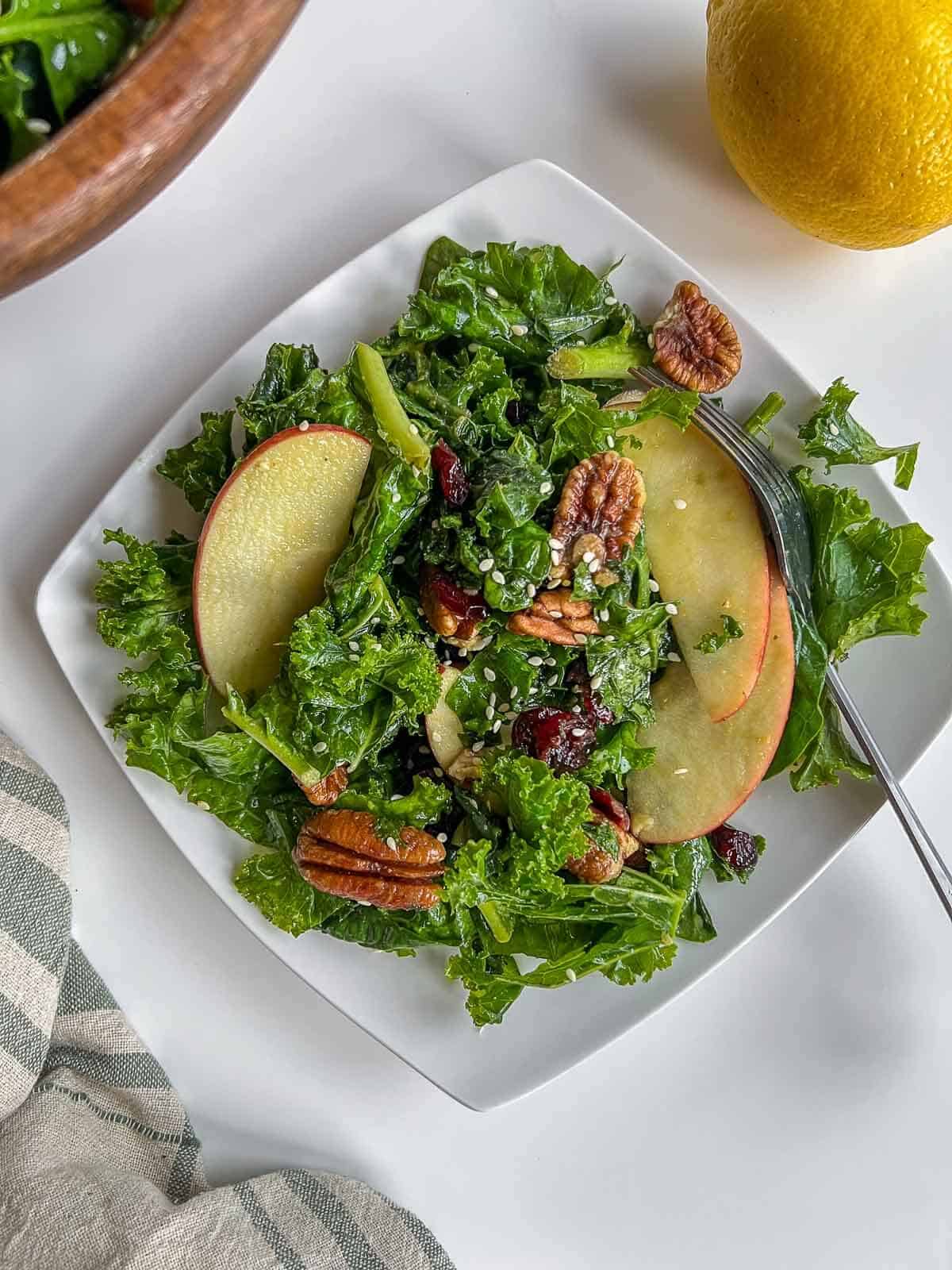 Fall is the perfect time to enjoy leafy green healthy salads packed with seasonal vegetables. The recipe calls for crunchy apples, cranberries, and toasted pecans, making it a delicious and nutritious way to fuel your autumn adventures and weight loss journey. Give it a try!
Bright, fun and delicious! This cranberry broccoli salad is crunchy, rich, a mix of sweet and tart and absolutely drool-worthy. One of the best healthy salad recipes for the holidays, pool parties, or potlucks.
Nutty, creamy and filling vegan red rice salad. This salad is super easy to make and is substantial enough to be the main meal if you are trying to loose weight.
This delicious vegan protein bowl recipe offers a punch of plant-based protein from chickpeas, quinoa and tofu dressing! Great for a healthy lifestyle and weight loss.
This easy vegan roasted sweet potato arugula salad is versatile, flavorful and bursting with color! Perfect weight loss recipe for dinners or meal prep.
This beautiful raw vegan Pad Thai salad is loaded with spiralized raw vegetables and a flavorful, creamy peanut butter dressing. Try this crunchy 20-minute low-carb vegetarian salad recipes!
This chayote recipe features the fresh crunch of the chayote squash coupled with the beautiful sweetness of honeycrisp apples drizzled with a vinaigrette dressing combining bold ground Dijon mustard, spicy horseradish and sweet honey for a winning combination that will brighten up your day!
This Shaved Brussels Sprout Salad is a great way to use this mini-cabbage-like veggie. It features a dijon vinaigrette dressing with hints of citrus fruits.
Mango salmon salad is full of amazing flavors: ripe mango, avocado, feta cheese, and lemon-honey dressing. Enjoy this complete meal in one large bowl for dinner or breakfast.
This Mediterranean Broccoli Salad is quick and refreshing! It features four simple key ingredients: broccoli, cucumbers, purple cabbage and parsley. The summery salad is tossed in a light lemony dressing and topped with feta low-fat cheese! This great salad weight loss recipe works as a side dish but also makes a great full meal.