Read my guide on how to order keto Italian food at an Italian restaurant, how to order off the menu, which appetizers and main courses to enjoy and which common ingredients you should avoid. So before you visit your favorite Italian Restaurant check out the section on popular low carb Italian food.
This post may contain affiliate links. As an Amazon Associate I earnfrom qualifying purchases at no cost to you. See my Affiliate Disclosure to read my policy and more about affiliate links.
Can You Eat At An Italian Restaurant While On A Keto Diet?
When people think of Italian food carb heavy items come to mind first. You know what I'm talking about, plates piled high with pasta and sauce and pizzas of every kind.
It may surprise you that the bread heavy Italian food we've come to know and love in the United States isn't an authentic representation of how Italians eat.
In fact, Italian food is considered to be Mediterranean cuisine. Mediterranean food fits well into a keto diet! Italians eat a diet rich in fresh salads, seafood and lightly prepared meats.
Typically an Italian meal only consists of one cup of al dente pasta. So if you're willing to eat like an authentic Italian you can eat at an Italian restaurant and stick to your keto and low carb lifestyle.
Best Italian Food to Order From Italian Restaurant On A Keto Diet:
Appetizers
In this section I'll go over the typical Italian appetizers that are naturally low carb along with some less common options:
#1 Marinated Olives
Olives are a great food to eat on a keto diet. They're naturally high in fat, low in carbs and low in protein. Marinated olives are typically bathed in a combination of olive oil, vinegar and Italian spices like oregano. All of which are totally keto friendly and almost completely void of carbs!
While I wouldn't want to sit there and eat a whole plate of olives for dinner, marinated olives make a great appetizer to add an extra layer of flavor to your meal.
The more flavors in your keto Italian meal the more satisfied you will be. Helping you to avoid reaching across the table to sneak a bite of your fellow diner's pasta.
#2 Stuffed Zucchini Flowers or Stuffed Squash Blossoms
Squash blossoms are one of my favorite Italian foods. They're hard to find but if you ever see them on the menu do not pass them up! Squash blossoms are the young flowers of a squash plant.
The flowers are picked before the fruit starts to grow. They're typically stuffed with ricotta cheese.
#3 Bruschetta
Bruschetta typically consists of toasted bread topped with a mixture of diced tomatoes, garlic, basil, and olive oil, the bread itself is not compatible with a ketogenic diet due to its high carbohydrate content. So the fix is simple, order the bruschetta without the bread! Bruschetta is so flavorful that it's satisfying even without the crunchy toast.
#4 Antipasta
Antipasto or Antipasti is the traditional first meal to be served at Italian restaurants. It always consists of keto friendly ingredients including small pieces of cured meats, cheeses, pickled vegetables, artichoke hearts, marinated olives, mushrooms and more.
You'll find a wide variety of antipasto options depending on which Italian restaurant you go to. They're all good for a keto diet since they don't include pasta or fried items.
#5 Carpaccio
Carpaccio an appetizer that is typically thinly sliced meat or seafood served with sauce. I make my own carpaccio out of zucchini but that isn't common. Since carpaccio is pure protein it is low in carbs. Carpaccio is a great keto friendly Italian appetizer.
#6 Eggplant Caponata (Roasted Eggplant Spread)
Eggplant caponata is made up of pan fried eggplant, tomatoes, olives and spices. It's typically used as a spread served along side bread at an Italian restaurant.
You can order it and enjoy it over a bed of romaine lettuce instead of over toast! It's a flavorful low carb dish that anyone on a keto diet would enjoy.
#7 Italian Meatballs
This one is tricky. Some Italian meatballs are keto friendly and some aren't. Many Italian restaurants stuff their meatballs with breadcrumbs and cheese.
Ask your server if the meatballs have breadcrumbs. If the answer is no you can eat it on keto. But if the waiter says that they use breadcrumbs as a binder, don't eat it.
#8 Marinated Mozzarella and Tomatoes
Both mozzarella and tomatoes are keto friendly. Tomatoes have zero net carbs and so does mozzarella cheese. Mozzarella cheese is high in fat and protein but low in carbs. The marinade is typically olive oil and herbs. All of which are keto friendly.
#9 Mussels Marinara
Another relatively keto friendly dish you can order at an Italian restaurant is mussels marinara, A.K.A mussels cooked in tomato sauce. Both mussels and marinara sauce are keto friendly. Mussels have more carbs in them than most proteins but it is still low enough to enjoy. One ounce of mussels without the shell has only one net carb.
#10 Shrimp Cocktail
A shrimp cocktail is one of the softest keto options you can order when eating Italian. The shrimp is gently poached in salted water so no carbs or calories are added. Shrimp cocktail sauce is similar to ketchup. It has only 4 grams of carbs in a typical serving.
#10 Grilled Artichoke Hearts
Grilled artichoke hearts are great for a keto diet. Don't confuse grilled artichokes with the more popular stuffed artichokes. Stuffed artichokes are not ketogenic because they are stuffed with breadcrumbs.
On the other hand grilled artichoke hearts are cooked in olive oil and lemon. Artichokes are naturally low in carbs. If you see them on the menu do not hesitate to place an order for grilled artichoke!
Italian Restaurant Salads
It's usually pretty easy to find keto friendly salad options where every you go. Italian restaurants are no different! Here are my three favorite keto friendly salads to order at an Italian restaurant.
#11 Caesar Salad without Croutons
If you're willing to forgo the croutons, you can enjoy this much loved salad even while you are on a keto or low carb diet. Caesar dressing's ingredients are typically high fat and low carb so it's perfect for keto.
#12 Burrata
Burrata salad can be a great option for a keto meal at an Italian restaurant, as it offers a delicious combination of flavors while being relatively low in carbohydrates.
Burrata is a high fat cheese made from young mozzarella that's naturally low in carbs and high in fat. It also has a moderate amount of protein so you won't go over your macros.
Burrata salad is typically served with leafy greens and tomatoes in a simple olive oil and balsamic drizzle. Leafy greens and tomatoes are low in carbs, fat and protein and yet high in fiber and vitamins. You can't go wrong with a burrata salad.
#13 Caprese Salad
Caprese salad is a simple salad made up of sliced tomatoes and mozzarella with whole leaves of basil. It's typically served with little dressing. A small amount of balsamic vinegar is poured over the salad. Very high quality balsamic vinegar can be high in carbs but such a small amount of it is used that it won't add many carbs to the salad.
To read more about balsamic check the section at the bottom of this post linking to the article, "Is Balsamic Keto?"
#14 Italian Chopped Salad or Italian House Salad
An Italian house salad is typically a very simple green salad with Italian dressing. Italian dressing is keto friendly because it's a basic blend of olive oil and vinegar with some spices like garlic, onion and mustard.
Some Italian dressing has honey in it but the amount is so small that the carb content from the sugar won't add many carbs to the bottom line.
Italian Restaurant Soups
There are countless soup recipes from all over Italy. Many of them are bread based but there are a few common Italian soups that are low carb. Here are my top choices for keto friendly soups you can order at an Italian restaurant.
#15 Zuppa Di Clams
Zuppa di clams is a light brothy soup made with tomatoes and mussels. All of the ingredients in classic Zuppa di clams are naturally low carb. Including mussels.
#16 Minestrone without Rice or Pasta
Minestrone soup is a tomato based vegetable soup that is often served with pasta or rice. If you order the minestrone soup without pasta or rice it's keto friendly, light and refreshing.
#17 Zuppa Toscana
Zuppa Toscana is a naturally low carb soup made with Italian sausage, onion, bacon, garlic and heavy cream. Some Zuppa Toscana recipes use potatoes. Ask your serve if the soup is potato heavy. If they only use a few potatoes then you can still eat the soup on a keto diet.
#18 Stracciatella Soup
Stracciatella soup is made up of meat broth and egg. It's similar to an egg drop soup and is also known as Stracciatella LaLa romana.
#19 Ginestrata Soup
Ginestrata soup originated in Tuscany. It's a thin egg based soup made with egg yolks, chicken stock, nut meg, butter and white wine.
#20 Buridda Soup
Buridda soup is a seafood stew that's made in only 10 minutes! While it's keto friendly it is typically served with bread. You are supposed to use the bread to soak up the broth. You can simply ask for Buridda without the bread!
Common Entrees From Italian Restaurants
Sometimes it's hard to know what to order off of the Entree menu at an Italian restaurant if you're trying to stick to a keto or low carb diet. All of the names are in Italian so unless you speak Italian, use google or ask your server it's hard to tell. So that's why I've compiled a list of keto Italian Entrees to order at Italian restaurants for you!
I've divided the list by seafood, chicken and beef. Unfortunately you won't see any pasta or pizza on this list!
Keto Friendly Seafood Entrees From Italian Eatery
#21 Salmon Rustica
Salmon rustica is typically any kind of seafood or meat that is grilled on a piece of wood. The wood gives the salmon flavor depending on which type of wood is used. Rustica means that the salmon is cooked in a plain and simple manner. That means it's grilled without lots of seasoning sauces or starches.
#22 Salmon LaLa Piccata
Piccata refers to Italian sauce that's made with capers, butter, white wine and lemon juice. So any time you see piccata on the menu you'll know that the sauce is keto friendly. In this case salmon piccata is simply salmon cooked in a lemon butter sauce. The lemon butter sauce and salmon are both low carb. Perfect for a keto eater's night out at their favorite Italian restaurant.
#23 Gamberi LaLa Piccata
Gamberi LaLa Piccata is a dish of shrimp cooked in a lemon butter sauce with capers and tomatoes. It's light, tasty and totally keto friendly as long as it doesn't come with starchy sides.
Keto Beef Entrees to Order at Italian Restaurants
#24 Osso Buco
Osso buco means "hole of the bone" because the sauce uses bone marrow for flavor. It consists of cross-cut veal shanked braised in veggies, broth and white wine.
#25 Costilla Corta di Manzo
Costilla Corta di Manzo is braised short rib that fits well with a keto diet if you order it without rice or pasta.
#26 New York Style Strip Steak or Ribeye
A steak is always a safe choice to order at an Italian restaurant. Steaks are usually cooked plain and served with a simple sauce or steak butter. Sides usually include a low starchy vegetable like broccoli. If the steak comes with potatoes, pasta or rice simply ask your server to swap them out for a salad or veggie side.
#27 Salsiccia alla Cacciatore
In Italian the term "Cacciatore" or "alla Cacciatore" means that the meal was prepared in a hunter-style. This means that the meal was made using what a hunter could find out in the woods. So it's super paleo friendly and clean. Salsiccia (sausage) alla cacciatore is sausage cooked with mushrooms, onions, red peppers, garlic and other herbs.
Lamb Entrees
#28 Costolette di Agnello
Costolette di Agnello is the Italian name for lamb chops. Lamb chops are typically roasted and left pretty plain. Ask if you can swap the potatoes or rice side dish out for a low carb vegetable like sautéed spinach or broccoli.
Keto Friendly Chicken Entrees to Order at Italian Restaurants
#29 Chicken Saltimbocca
Chicken saltimbocca is usually made with chicken or veal that is wrapped with prosciutto and cooked in a Marsala sauce. As long as the meat isn't breaded then you can order it on keto. I wouldn't call it the healthiest choice since it's literally meat wrapped with meat but it won't kick you out of ketosis.
#30 Chicken Cacciatore
Chicken cacciatore or chicken alla cacciatore is chicken made in a hunter style. In Italian the term "Cacciatore" or "alla Cacciatore" means that the meal was prepared in a hunter-style. This means that the meal was made using what a hunter could find out in the woods.
#31 Chicken Piccata
Piccata refers to Italian sauce that's made with capers, butter, white wine and lemon juice. So any time you see piccata on the menu you'll know that the sauce is keto friendly. In this case the chicken is cooked on the stove top in this amazingly keto friendly butter sauce.
Butter is excellent for a keto diet because it's high in fat and has zero carbs and little protein.
#32 Chicken Carciofi
Carciofi means artichokes in Italian this dish is chicken cooked with artichokes and other vegetables. It's perfect for keto since the chicken is typically not breaded or fried.
Dessert
Unfortunately there aren't a lot of keto options when it comes to dessert. Most Italian desserts are made with flour like biscotti and cannolis.
#33 Lemon Sorbet
If you can stick to a small portion, lemon sorbet is a great option to have on a keto diet when eating at an Italian restaurant. By a small portion I mean 1/4th cup. Which has around 12 grams of carbs.
#34 Mixed Berries
Almost all Italian restaurants use berries to garnish their desserts. You can order a small bowl of mixed berries to eat for dessert. Berries are the only kind of fruit that is O.K. On a keto diet. Raspberries and black berries are naturally low in carbs.
I personally don't love this option because eating fruit after a meal can cause indigestion.
Drinks
#35 Tea
Italian restaurants always have a selection of herbal teas that you can enjoy for dessert. Tea without sugar is keto friendly and has zero calories. The hot water from the tea will also help relax your stomach and make you feel full after a light meal.
#36 Cappuccino
If you are not a tea person you can order cappuccino with almond milk or regular milk. Cappuccino has some carbs from the milk but not much and the coffee itself has no carbohydrates.
#37 Expresso
Expresso is 100% keto friendly because coffee and Expresso naturally have zero carbs.
Ingredients to Avoid While Eating At Italian Restaurants to Stay in Ketosis:
Oh this list is long. When ordering keto at an Italian restaurant make sure to steer clear of any pasta or pizza. Unfortunately pasta and pizza are always high in carbs. Also avoid entrees that are fried or breaded. If an item is fried chances are it was dredged in flour first.
How Do You Order Low Calories at Italian Restaurants?
The best way to order low calorie items at an Italian restaurant is to order the salads, soups and vegetable sides. You can always order marinara on the side of your veggies for extra flavor. Marinara sauce is always low in calories and fat. Stay away from heavy cheese dishes like burrata and Caprese salad.
Stay away from the pizza, pasta dishes, breaded fish and meat along with any fried food.
Foods to Avoid When Eating At An Italian Restaurant on Keto:
If you're just learning how to order keto at an Italian restaurant then here is a quick list of foods you should avoid:
Pizza
Pasta
Fried Food
Breaded seafood and meat
Polenta
Risotto
Desserts
Alfredo Sauce
Vodka Sauce
Can You Eat Italian Meats on Keto?
Yes you can eat Italian meats on keto. Italian cured meats are cured or aged but they're plain. So there is no source of carbohydrate in the meat. All Italian cured meats are high in protein and have some fat and zero carbs. Here are some examples Italian cured meats:
Salami
Prosciutto
Soppressata
Cops
Bresaola
Pancetta
Speck
Mortadella
You can also enjoy Italian sausages along with meat prepared without pasta rice or flour. For examples of meat entrees you can eat on keto check the beginning of this blog post for a list.
Is it Possible to Eat Low Carb In Italy?
Yes it's actually easier to eat low carb in Italy than you think. In Italy Italians don't eat carb heavy food the way Italian Americans do. Most meals consist of a soup, antipasti, salad and meat. Usually only a small cup of pasta or rice/risotto is included in a meal.
Is Olive Garden Dressing Keto Friendly?
Yes Olive Garden dressing is keto friendly. In fact, one serving of Olive Garden's Italian dressing only has 1 gram of carbs.
How Do I Know if My Salad Dressing is Keto Friendly?
The best way to know if your salad dressing is keto friendly is to check the ingredients. Keto promotes eating food that is high in fat and low in carbs and protein. You are also supposed to avoid eating highly processed foods like high fructose corn syrup on keto. So if your dressing is made up of low carb ingredients and doesn't have artificial flavors, ingredients or preservatives it's keto friendly.
Is Store Bought Italian Dressing Keto Friendly?
The simplest way to know if your store bought dressing is keto friendly is to just see how many carbs per serving on the nutrition label. Keep in mind that most keto diets suggest eating less than 50 grams of net carbs per day.
So use your judgment here. If dressing only has 1-4 carbs per serving then you know you can eat a decent amount of it without going over your carb count.
The Best Homemade Keto Italian Dressing (Vegan & Gluten Free)
This super easy vegan Italian dressing recipe is creamy and tangy, making it the perfect homemade replacement for store bought Italian dressing. This Italian dressing is gluten free, keto, low carb, vegan, dairy free, nut free and paleo friendly.
Check out this menu guide to learn what to order at Olive Garden if you're on a keto diet! From side dishes to the main courses, it's easy for keto dieters to enjoy a great low-carb meal at one of the most well known Italian restaurant chain's in the United States.
In this Olive Garden gluten free menu guide, I highlight all the gluten free menu items, sides, and other gluten-sensitive options available at Olive Garden.
I will also address any common questions asked when ordering gluten free at Olive Garden. Check out the post linked above to learn more!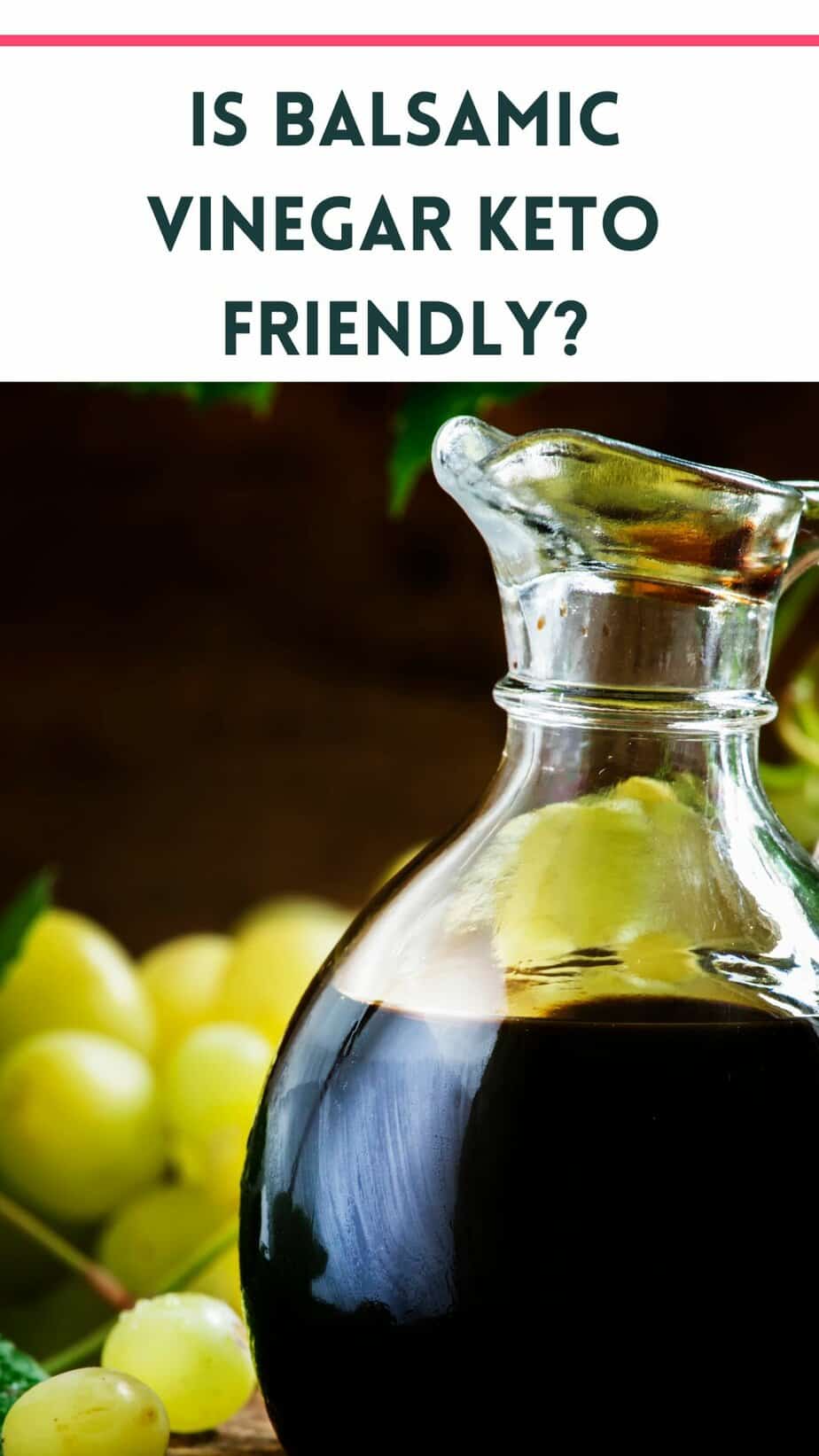 the only kind of vinegar that has carbs and sugar in it. So of all of the vinegars out there it is the least keto friendly. However, eating 1-2 tablespoons of balsamic vinegar will only provide you with 4 grams of carbs.
In moderation balsamic vinegar is good for a keto diet. In fact, a little vinegar will satisfy your sweet tooth which can prevent you from binging on carbs and blowing yourself out of ketosis.
Keto Friendly Italian Recipes to Try:
Here are some of my favorite homemade keto friendly Italian recipes that you can make at home!