What Is Keto At Panda Express? (Keto Menu Guide)
In this menu guide, I'll be highlighting the best things you can order when you are eating keto at Panda Express.
From sides to the main courses, there are many low-carb options to choose from at the most well-known fast food Chinese restaurant in the United States.
I'll also address common questions asked when ordering keto at Panda Express and I'll share copycat keto recipes for you to try!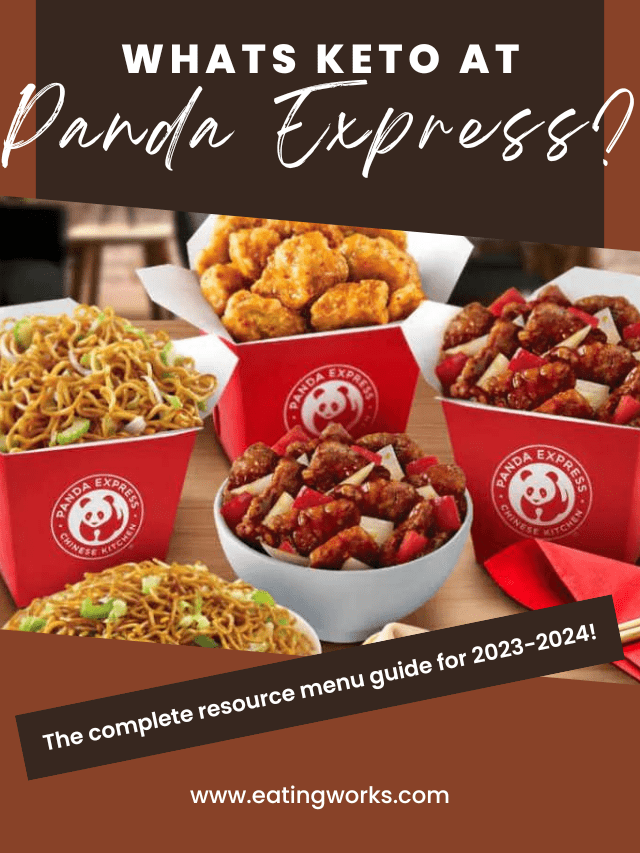 This post may contain affiliate links. As an Amazon Associate I earn from qualifying purchases at no cost to you. See my Affiliate Disclosure to read my policy and more about affiliate links.
Table of Contents
Before the keto dieter police get upset, no, fast food keto options are not the best quality. A well-formulated ketogenic diet packed with keto foods full of healthy fats, micronutrients, and high-quality protein sources are ideal, but it's not always 100% realistic.
I understand that you are human and whether you are on the go, a busy mom, or just need a quick bite to eat, sometimes fast food is your only option and best option for a keto meal.
Staying keto at Buffalo Wild Wing , McDonalds , and Chipotle may all be pretty straightforward, but when it comes to Panda Express, low carb entrees and side dishes may not be as obvious. Let's go over how to stay keto at Panda Express!
Keto Panda Express Menu Options
All of these menu items can be included on a ketogenic diet; however, they are all on the high spectrum of total carbs per meal.
If you follow a strict under 25 g of net carb count daily diet, you will definitely have to make sure your other meals throughout the day are lower in grams of carbs to accommodate for this keto-friendly meal.
Pro tip: Use the Panda Express website to look up the nutritional information of your meal before you head over to the American asian restaurant for a bite to eat!
Drinks
A great option will always be to drink water. If you want something else, these are the keto-friendly drinks at Panda Express (some are subject to availability per location).
Diet Lemonade
Unsweetened Iced Tea
Coke Zero
Sprite Zero
Black Tea
Passion Mango Black Tea
Lemon Green Tea
Vitamin Water
Entree Options
Grilled Chicken Teriyaki (8 g net carbs). (Get photo grilled teriyaki chicken)
String Bean Chicken Breast (9 g net carbs)
Mushroom Chicken (9 g net carbs)
Black Pepper Angus Steak (9 g net carbs)
Kung Pao Chicken (12 g net carbs)
Grilled Asian Chicken (8 g net carbs)
Steamed Ginger Fish (8 g net carbs)
Broccoli Tender Beef (11 g net carbs)
Firecracker Shrimp (6 g net carbs)
Sides
The only side dish at Panda Express that would be a good option for low-carb dieters would be this:
Super Greens (5g net carbs)
Unfortunately, no cauliflower rice is offered on the Panda Express menu. Rice and noodles must be avoided on the keto diet.
Sauces
There are a few different sauce options at Panda Express that are low in carbs. These are the best ones:
Hot Mustard Sauce (0g net carbs)
Black Pepper Sauce (5g net carbs)
Soy Sauce (0g net carbs)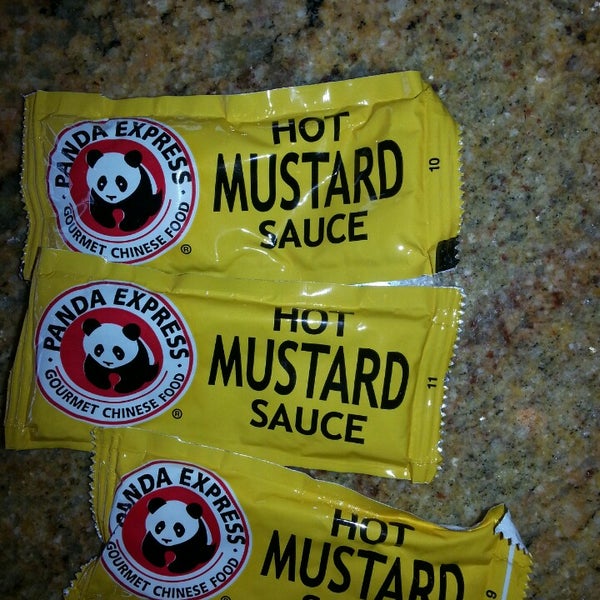 Common Questions When Ordering Keto At Panda Express
Copycat Keto Panda Express Recipes
Black Pepper Chicken Panda Express Copycat Recipe
Recipe Here!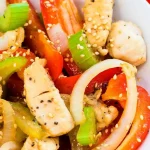 Copycat Panda Express Chicken Teriyaki
Recipe uses chicken thighs.
Recipe Here!
Copy Cat Panda Express Chicken u0026 Green Beans
Recipe Here!
Panda Express Honey Sesame Chicken Breast Copycat Recipe
Recipe Here!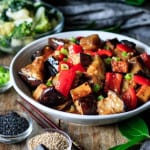 Panda Express offers some items that naturally don't contain wheat flour or gluten so it's helpful to know which foods these are and if it's okay to eat them.
But if you are one of those extreme celiac disease sufferers or have mild gluten allergies, it's best to steer clear of Panda Express because gluten-containing foods are prepared in the same kitchen areas as gluten free food items.