Is pumpkin gluten free? The quick answer is, yes. All pumpkins in their natural state are gluten free unless they have been processed in some way that causes them to come into contact with another gluten containing ingredient.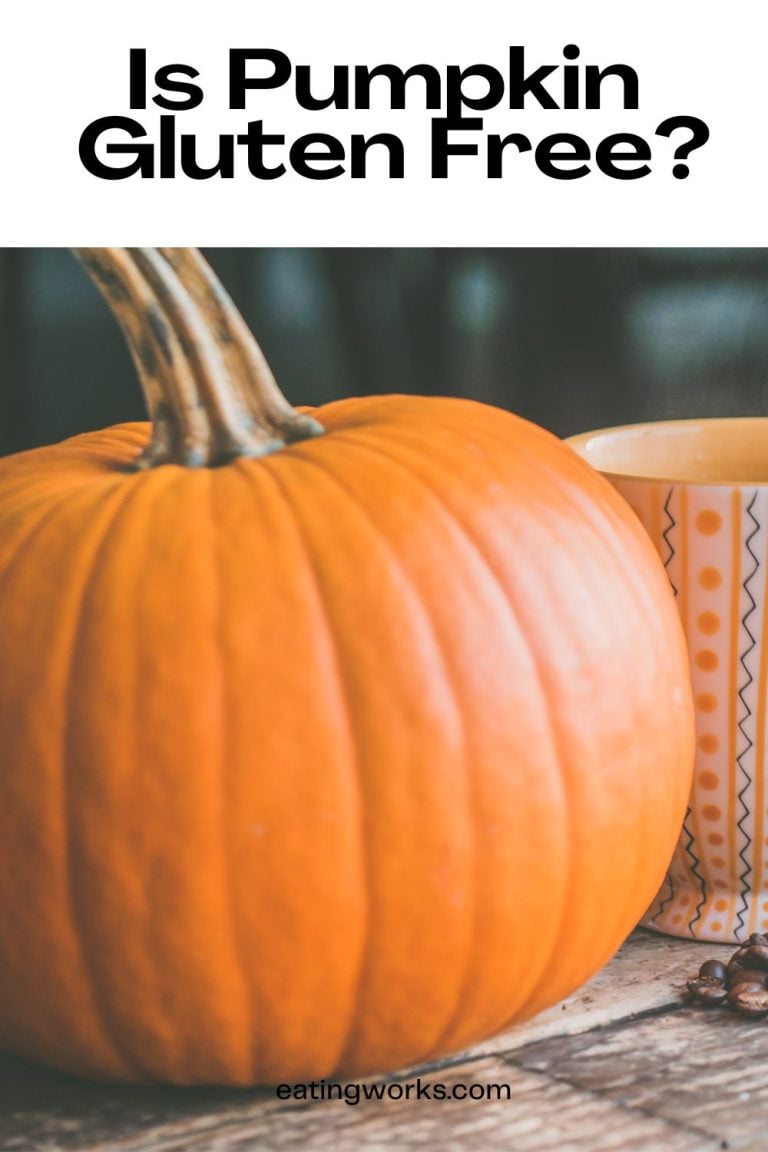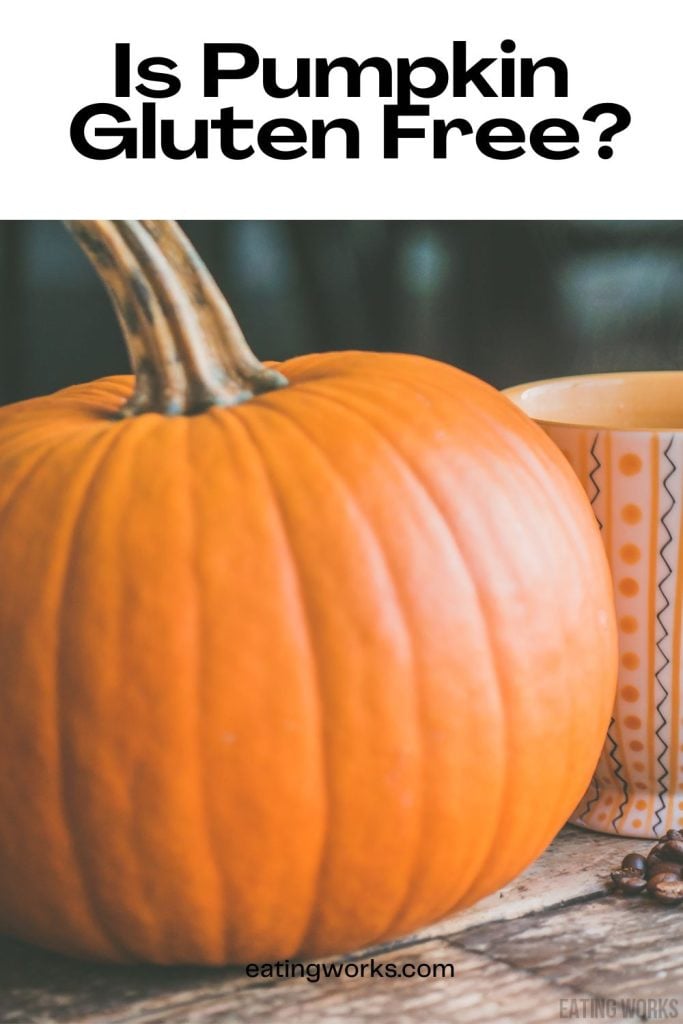 This post may contain affiliate links. As an Amazon Associate I earn from qualifying purchases at no cost to you. See my Affiliate Disclosure to read my policy and more about affiliate links.
Given how popular pumpkin is in baked goods, chances are a lot of pumpkin flavored products have gluten.
The question is no doubt, a pretty straight forward one, "Are pumpkins gluten-free or not?" You would think that a straight forward answer would get the job done. And the answer is simple when we're talking about fresh unprocessed pumpkins.
You know, the pumpkins that you pick straight off of the vine in a field in October? The ones that are perfect for carving faces in and making Jack-O-Lanterns for Halloween?
But plain pumpkin actually doesn't have much flavor at all. Pumpkin is actually pretty bland. The flavors we associate with pumpkin are actually the spices added to pumpkin to give them favor. Cinnamon, nutmeg, vanilla extract cloves and all spice are the true faces behind the flavor in your pumpkin spice latte.
Americans have taken this pretty bland squash and turned it into 1 million different pumpkin infused products.
From baked goods, coffee creamers, canned pumpkin puree, pumpkin pies, pumpkin ice pops, breakfast cereals, cookie mixes, Moche ice cream, cream cheese and more. There are tons of products that aren't necessarily gluten free. Check out this post to learn about all of the pumpkin products in supermarkets in 2023.
While going through every single pumpkin product in one blog post is nearly impossible (we would need an encyclopedia and a team of writers for that).
I'm going to take you through the 123's of pumpkins so you'll know if you should take a bite, check the label or say no thank you to what ever pumpkin indulgence you're grappling with.
Does Pumpkin Have Gluten?
Absolutely, pumpkins are naturally gluten-free. These orange squash whether big, small, don't contain gluten in their natural state. Gluten is a protein found in certain grains like wheat, barley, and rye, and apples come from an entirely different plant family.
However, it's worth noting that if pumpkins have been processed or packaged alongside gluten-containing products, there might be a risk of cross-contamination. Always check labels and be cautious if you have severe gluten sensitivity or celiac disease.
Is All Canned Pumpkin Gluten Free?
Yes all canned pumpkin is considered to be gluten free. The only contents in pure pumpkin purée are pumpkins or other types of squash. That's right, your pumpkin purée may not only be made of pumpkin. Other types of squash that have better color and a less stringy texture are often used along side or as a replacement to pumpkin.
So if you want to buy pure pumpkin purée make sure the can says 100% pumpkin purée. You can also buy Libby's brand pumpkin purée which uses Dickinson pumpkins. Learn more about which varieties of pumpkin and squash go into canned pumpkin purée here.
Does Pumpkin Puree Have Gluten in it?
No, as stated in the section above, "Is All Canned Pumpkin Gluten Free" all canned pumpkin is considered to be gluten free since the only ingredients are pumpkins and other types of squash.
Now canned pumpkin pie filling, frosting or soup are more likely to contain gluten, since they've been mixed with other ingredients to add flavor to the product.
Does Libby's Pumpkin Pie Mix Have Gluten?
According to Libby's brand website verybestbaking.com Libby's brand pumpkin pie mix is gluten free. It's also fat free with most of its macros and calories coming from sugar and carbohydrates.
The ingredients for Libby's pumpkin pie mix are:
Pumpkin
Water
Sugar
Salt
Spices
Dextrose
Natural Flavors
The website also states that the ingredients come from "bioengineered sources."
What are Bioengineered Food Ingredients?
I'm not going to lie. The presence of bioengineered ingredients in my pumpkin pie mix doesn't make me feel very good. According to the FDA bioengineered ingredients are "foods as those that contain detectable genetic material that has been modified through in vitro recombinant deoxyribonucleic acid (rDNA) techniques and for which the modification could not otherwise be obtained through conventional breeding or found in nature."
In simpler language this means that bioengeneered foods have had their DNA chemically changed so they don't exist in nature. The FDA says that bioengeneered ingredients are safe for human consumption. But I disagree.
Genetically Modified foods or bioengeneered ingredients can cause allergies. People are also afraid that these foods can cause cancer since then encourage DNA genetic mutation.
Does Canned Pie Filling Have Gluten?
Almost all brands of pumpkin pie filling are gluten free since they contain only pumpkins squash, salt sugar and other spices. Of course it's always important to check the label if you have a gluten intolerance, celiac, or autoimmune disorder.
Feeling inspired to make some gluten free pumpkin pies? Check out this post to see the best 9 easy gluten free pumpkin pie recipes for the holidays!
If you're looking for vegan pumpkin recipes to cozy up the holidays this fall check out these recipes!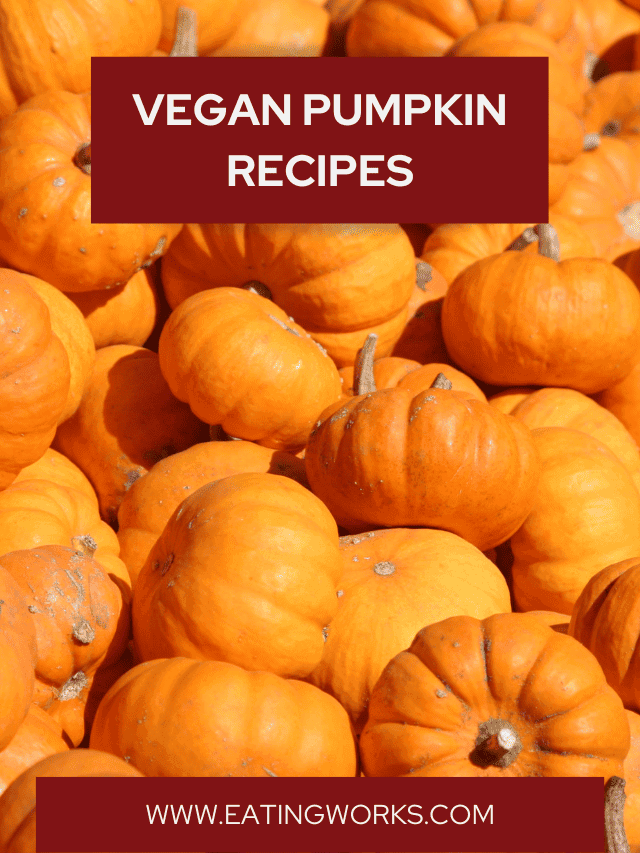 The Creamiest Gluten Free Pumpkin Soup
This creamy pumpkin and sweet potato soup is bound to be your next favorite gluten free recipe. It's smooth, velvety and full of savory pumpkin flavor. The best part is that this soup is naturally gluten free and vegan. So it doesn't only feel good to eat but it's good for your gut health too!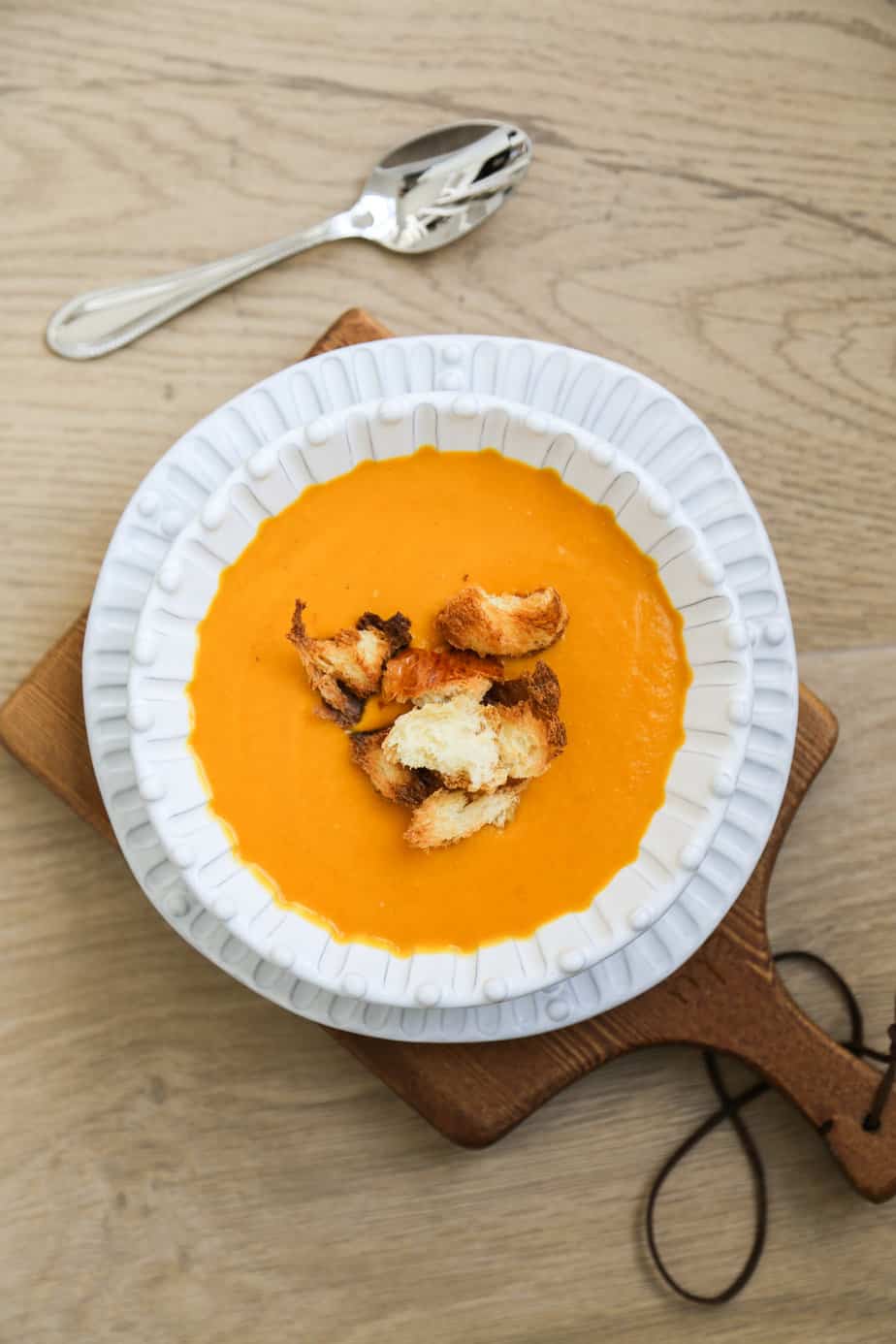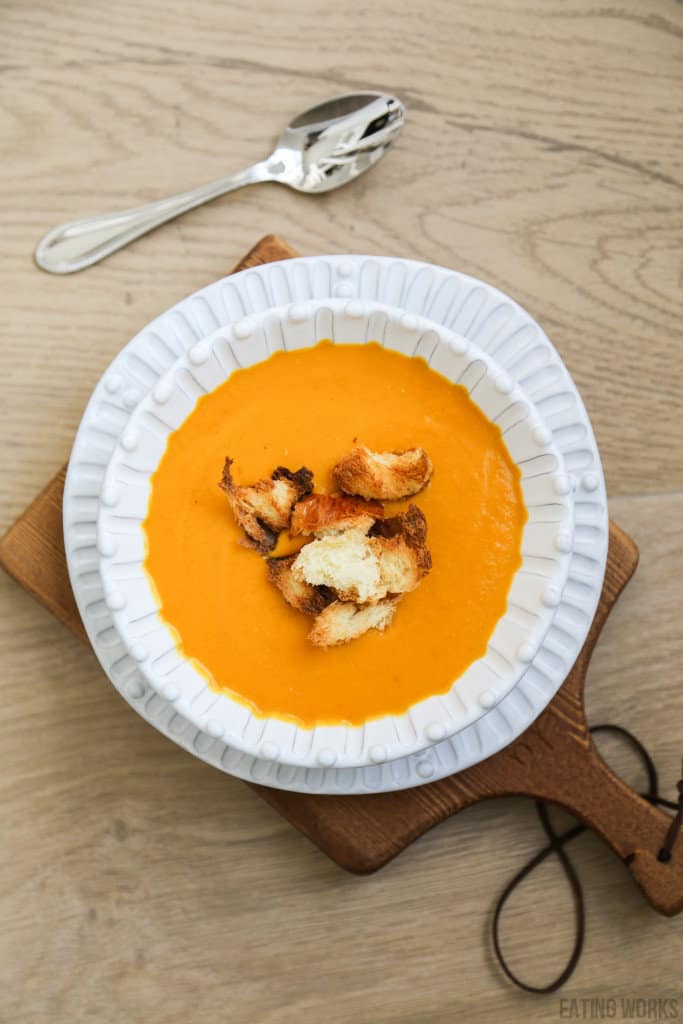 Creamy Sweet Potato and Pumpkin Soup
This creamy pumpkin and sweet potato soup bound to be your next favorite soup recipe. It's smooth, velvety and full of savory pumpkin flavor.
Check out this recipe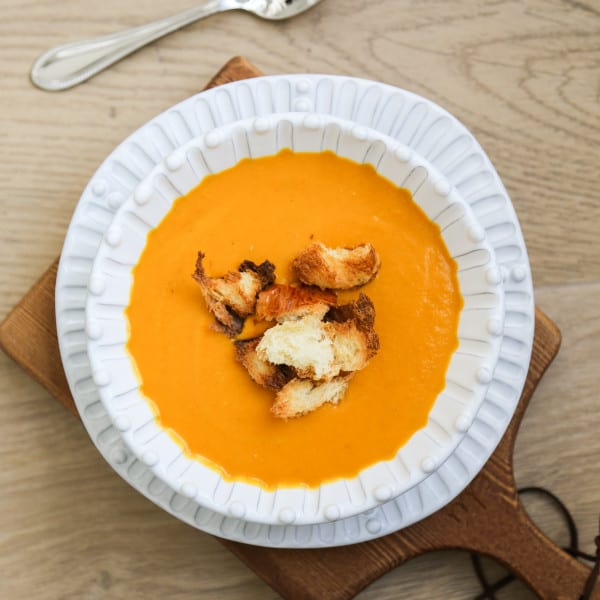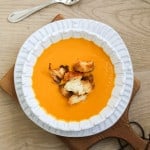 Gluten Free Chocolate No Bake Pumpkin Cookies
Fall is my favorite season of the year, and there's nothing quite like the flavors and aromas of pumpkin spice to usher in the season. These no bake pumpkin cookies are perfect for satisfying your pumpkin spice cravings without turning on your oven.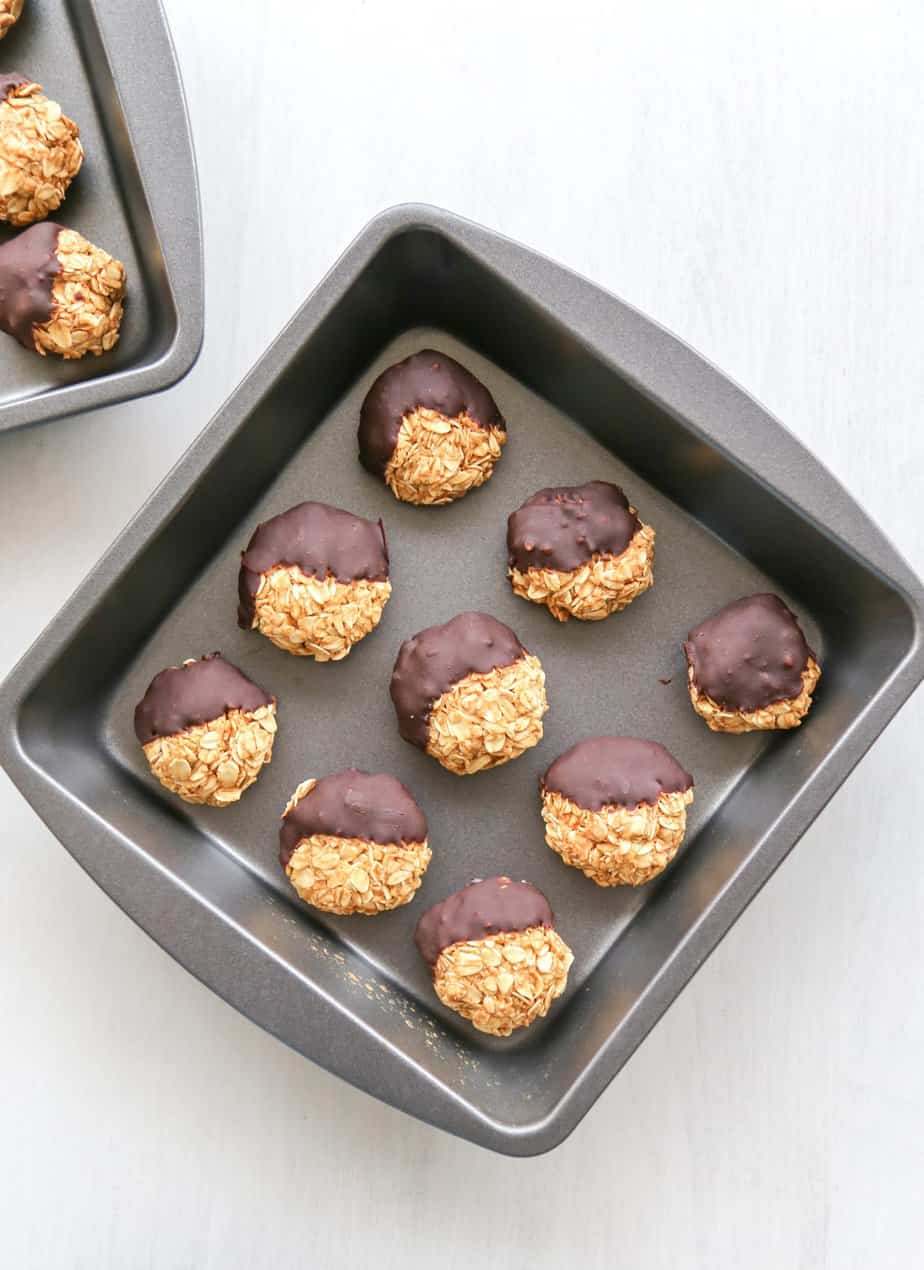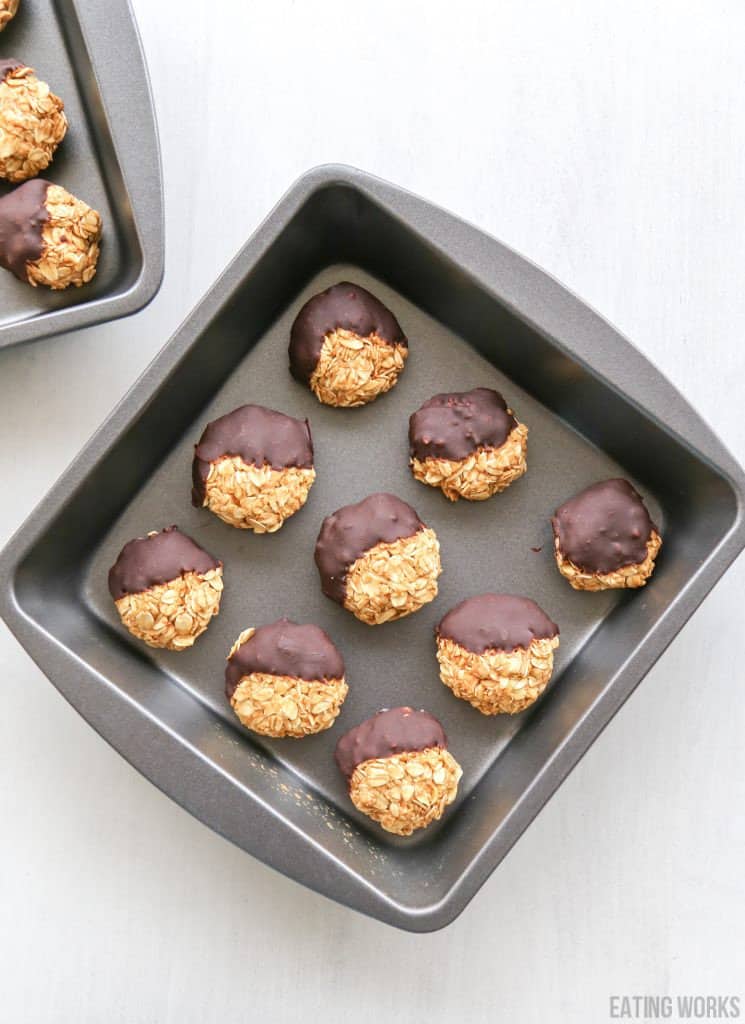 Chocolate Dipped No Bake Pumpkin Cookies
These gluten free no bake pumpkin cookies are perfect for satisfying your pumpkin spice cravings without turning on your oven.
Check out this recipe