Is Sabra classic hummus gluten free?
Is Sabra classic hummus gluten free?
Quick answer: Yes Sabra classic hummus is gluten free. All of Sabra hummus flavors are vegetarian and gluten free.
Make sure to check out my gluten free hummus guide!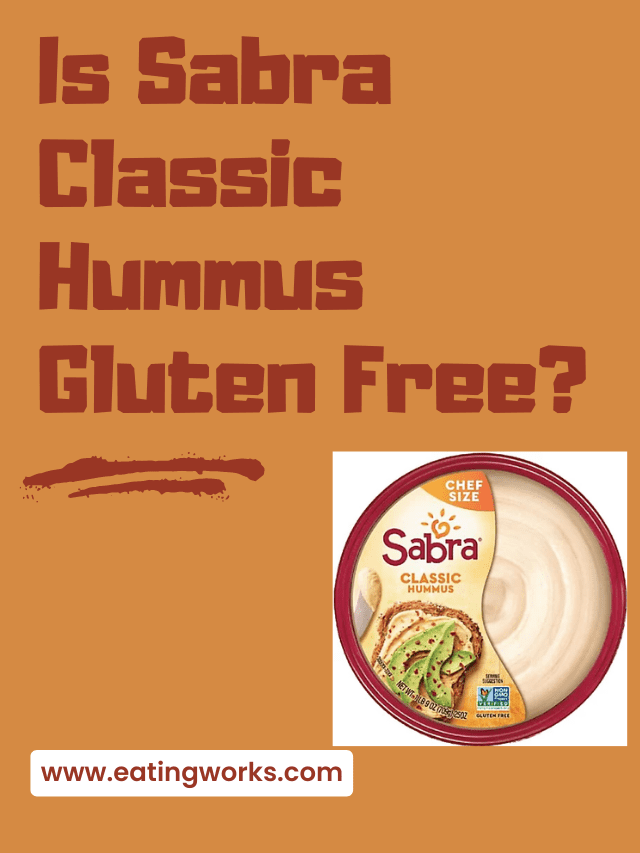 This post may contain affiliate links. As an Amazon Associate I earn from qualifying purchases at no cost to you. See my Affiliate Disclosure to read my policy and more about affiliate links.
Table of Contents
Ingredient list of Sabra classic hummus!
Taken directly from the product label, the ingredients in Sabra classic hummus are COOKED CHICKPEAS (WATER, CHICKPEAS), WATER, TAHINI (GROUND SESAME), SOYBEAN OIL, GARLIC, SALT, CITRIC ACID, POTASSIUM SORBATE TO MAINTAIN FRESHNESS.
Is Sabra classic hummus healthy?
Yes. One of the ingredients in Sabra classic hummus, Chickpeas, boast a low glycemic index, which may help in managing blood sugar levels. Sabra classic hummus is also a good source of polyunsaturated and monounsaturated fats, which in moderate amounts can help lower your risk for heart disease and improve cholesterol.
Is Sabra hummus anti inflammatory?
Yes. Sabra hummus is anti inflammatory. A majority of the ingredients found in Sabra hummus, such as chickpeas, olive oil, and garlic, have anti-inflammatory properties.
Should Sabra hummus be refrigerated?
Humus is a perishable food item, which means it is likely to spoil more quickly if not kept refrigerated. Most vegetable based spreads fall under this category, including Sabra Hummus.
How long does Sabra hummus last once opened?
Once the container is open, you can store Sabra hummus in the fridge for up to 7 days. This freshness period also applies to homemade hummus.
Make sure to check out my how long can hummus sit out article!
Other Gluten Free Articles!