This Simple Almond Milk Recipe is creamy and delicious! And it's so much healthier than store bought almond milk.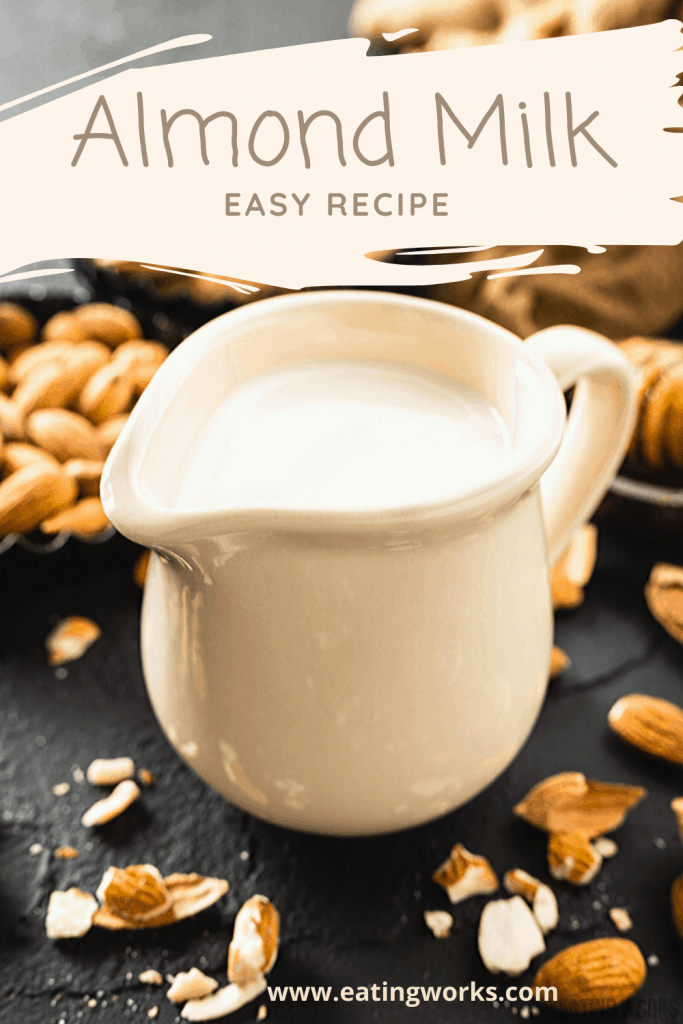 I hope this simple almond milk recipe inspires you to make your own almond milk at home!
Almond Milk Has Become A Popular Dairy Alternative
This is evident in almond milk's ever-increasing availability in coffee shops across the nation. Even mainstream coffee houses such as Starbucks are offering almond milk. As someone who doesn't consume milk, this has made me very happy.
When I first started on my cleansing journey ten years ago if I wanted an almond milk latte, I would have to make it myself. Some posh ma and pa cafe shops had my desired milk of choice.
Almond milk has become incredibly popular as a response to the general population's knowledge that milk causes many health issues. As the greater community becomes more aware of the lies that the milk companies and the government have been spreading in order to boost milk's popularity, alternative kinds of milk have become more popular.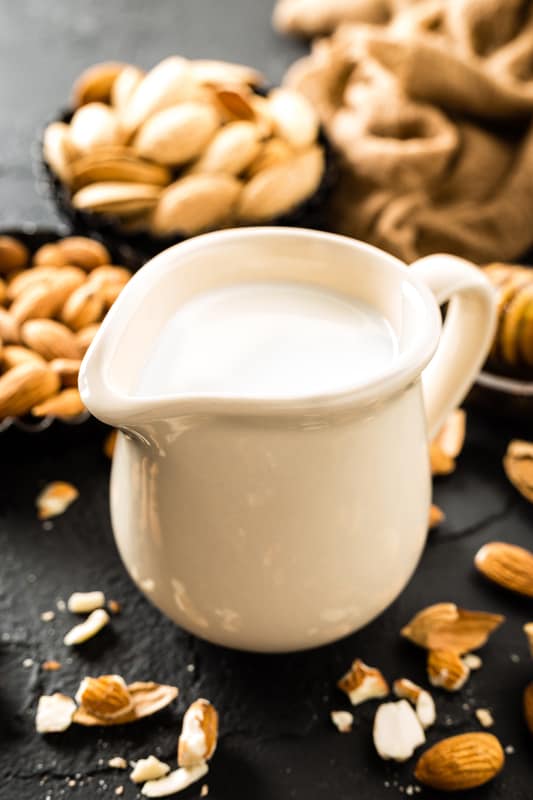 Soy Not the Best Alternative Dairy Replacement
Soy milk was the first replacement. While drinking soy will help those who are lactose intolerant (although we are all lactose intolerant… more about this in my book) it is the most mucus forming plant food on the planet. Soy also raises estrogen in both men and women. So while well-intended soy is not an appropriate dairy replacement.
this simple almond milk recipe is the perfect dairy replacement. It is easy to digest, clean and contains more calcium than milk! I will share more about the myth that milk helps create strong bones in another article and include this in the book I'm writing now.
Almond Milk is Becoming More Popular as a Dairy Alternative
So as almond milk becomes more available, more and more companies are starting to make it. While the ingredients on most almond milk both organic and inorganic are the same. Usually water, almonds, lecithin and some preservatives. My intuition tells me that not all almond milks are created equal.
In most commercially produced almond milk, we do not know where the almonds are sourced. These almonds could not be raw clean whole almonds, but could be anything from roasted almonds to the dregs of the almond waste left over from the productions of other foods.
The almonds could be filled with mold from sitting in silos. My questions go on and on. Therefore I think it is a good idea to buy good quality organic almond milk.
Try Almond Milk as a Dairy Free Milk Replacement
If you want the next level product, then it is even better to make your own. I love making almond milk myself. It tastes better, is thicker and luscious in flavor with a thick velvety texture.
The best part is that it only takes ten minutes. I think that it is still fine to consume commercial almond milk products when out and about. But if you want to experience the healthiest and tastiest milk please check out my recipe below. I love using homemade almond milk in coffee drinks like this healthy banana smoothie
About this Simple and Quick
This milk is slightly sweet, thick and delicious with a velvety flavor. With the addition of a nut milk bag which is necessary for straining the almonds from the water, this recipe only takes 10 minutes! It produces a quart of milk. This should be enough to last you a week.
Check Out These Articles on Why We Should Use A Dairy Free Milk Replacement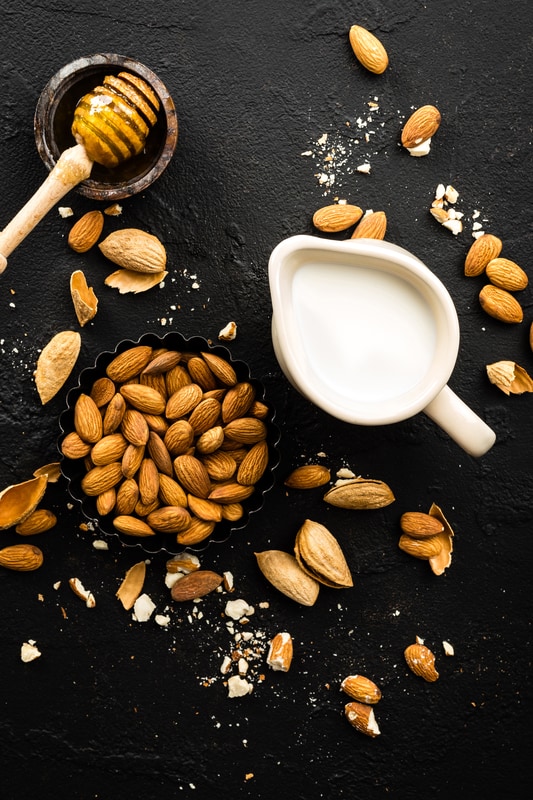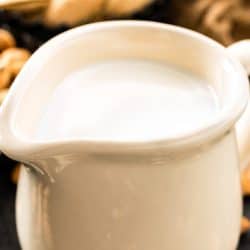 Fast and Simple Almond milk
Delicious and quick velvety raw almond milk.
Print
Pin
Instructions
Emulsify all ingredients in a blender.

Pour mixture into a nut milk bag and squeeze nut milk out of pulp. Discard almond pulp.

Put in your favorite milk jug and enjoy!
Notes
The recipe still works if you don't soak the nuts, but you get much more out of the recipe if you soak the almonds.
Nutrition
Serving:
12
cup
|
Calories:
164
kcal
|
Carbohydrates:
8
g
|
Protein:
6
g
|
Fat:
13
g
|
Saturated Fat:
1
g
|
Polyunsaturated Fat:
3
g
|
Monounsaturated Fat:
8
g
|
Trans Fat:
1
g
|
Sodium:
6
mg
|
Potassium:
212
mg
|
Fiber:
4
g
|
Sugar:
3
g
|
Vitamin A:
1
IU
|
Vitamin C:
1
mg
|
Calcium:
76
mg
|
Iron:
1
mg