Gluten Free 4th of July Side Dish Recipes (Page 2)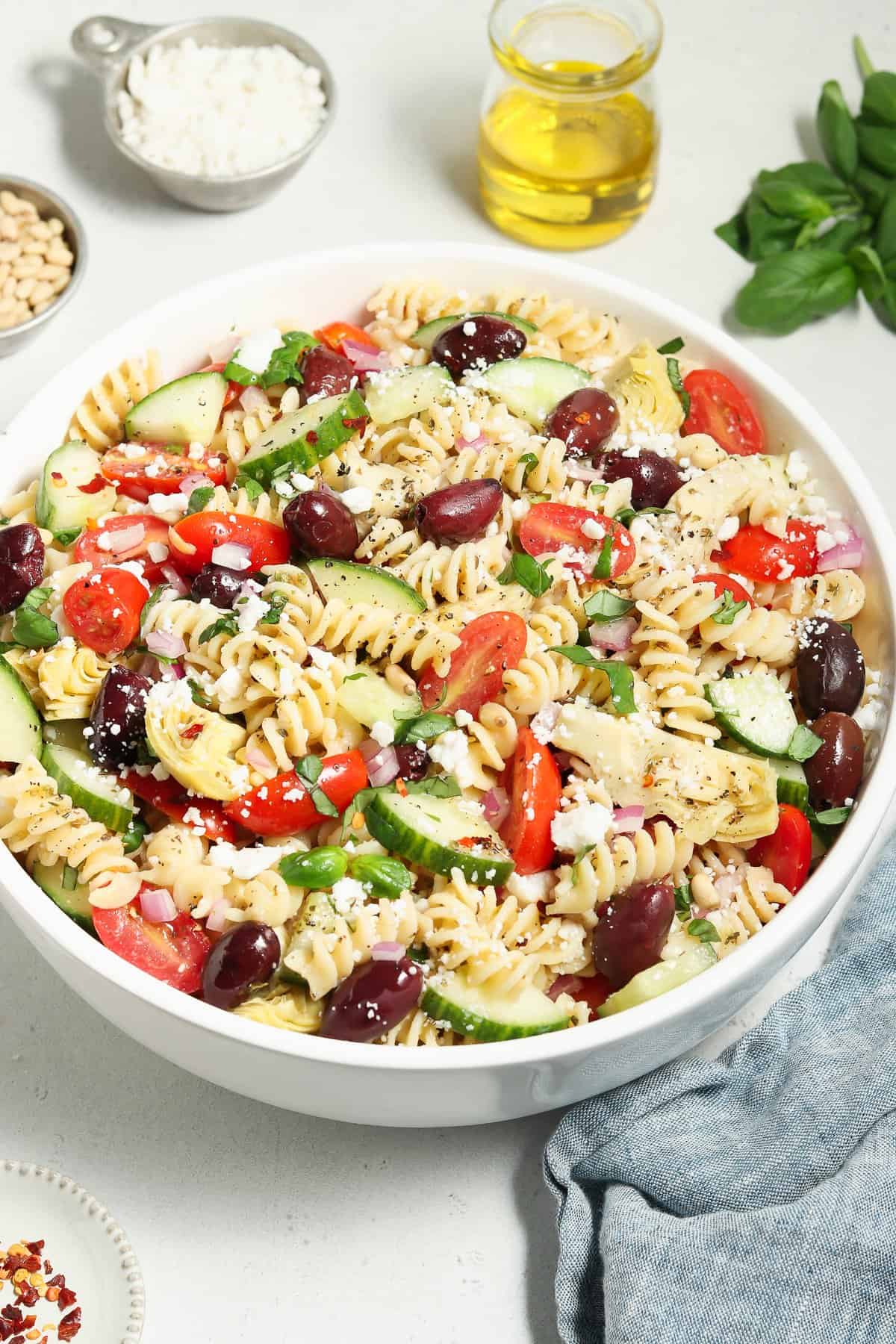 This Mediterranean Pasta Salad will be a hit at your 4th of July summer bbq!
It's a perfect gluten free side dish that pairs perfectly with most summer bbq main dishes.
---
---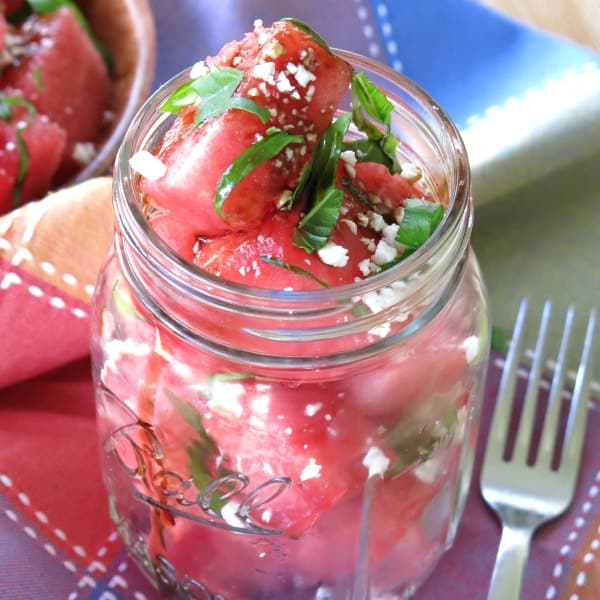 Watermelon Salad with basil, feta and balsamic syrup is a refreshing gluten free summer side dish.
It's one of the best gluten free summer salads to serve at your July fourth celebration.
---
---
This melon and mint salad is perfect for July fourth potlucks and hot summer day barbacues.
A gluten free side dish filled with your favorite summer fruits and summer vegetables.
---
Easy Grilled Veggie Skewers are made with red onion, zucchini, yellow squash, bell peppers, and balsamic vinegar.
These delicious gluten free vegetable skewers are sure to become one of your favorite 4th of July sides.
---
When it comes to gluten free side dishes, it doesn't get much better than this Broccoli Slaw Salad!
It's the perfect side dish for your 4th of party.
---
Elevate your fourth of July bbq with this Mexican Summer Corn Salad.
Made using grilled corn, it's a versatile gluten free side dish that everyone will love!
---
---
Make this Creamy Cucumber Salad, a gluten free side dish recipe for your July 4th cookout or your next summer bbq.
This gluten free creamy version of cucumber salad is an easy summer side dish that anyone can make.