26 Keto Chicken Wings Recipes!
Delicious Keto Chicken Wings Recipes (Page 2)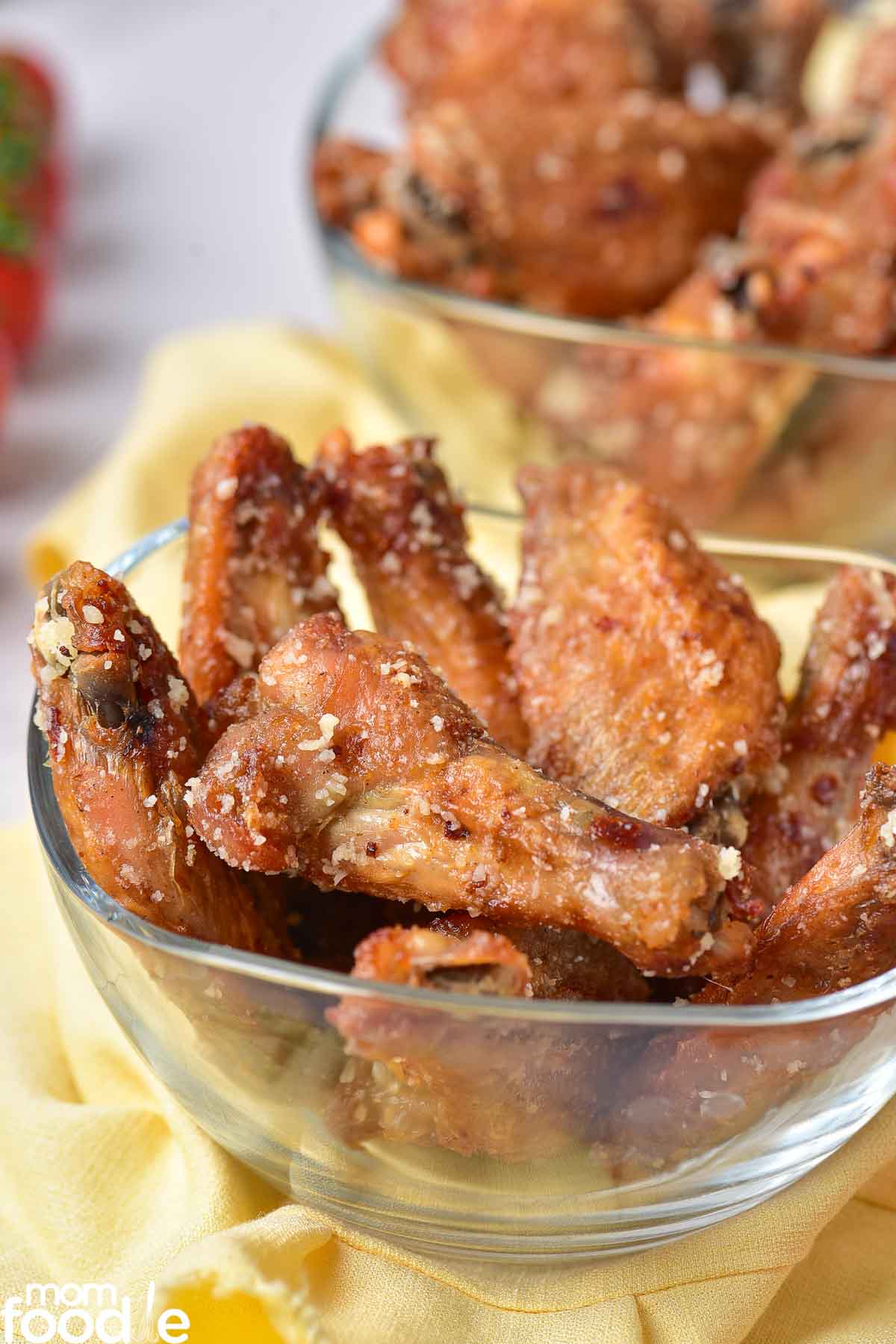 This garlic parmesan chicken wings recipe includes directions to make in the air fryer or as oven-baked wings. Either way these crispy baked chicken wings have delicious garlic parmesan flavor and are a super easy to make. They are the perfect party keto appetizer and great for casual gather gatherings, like watching a football game!
Air Fryer Lemon Pepper Wings are crispy and tender with a zesty citrus lemon and spicy pepper flavor. The perfect appetizer or main dish for two, this keto crispy chicken wings recipe will surely be a hit!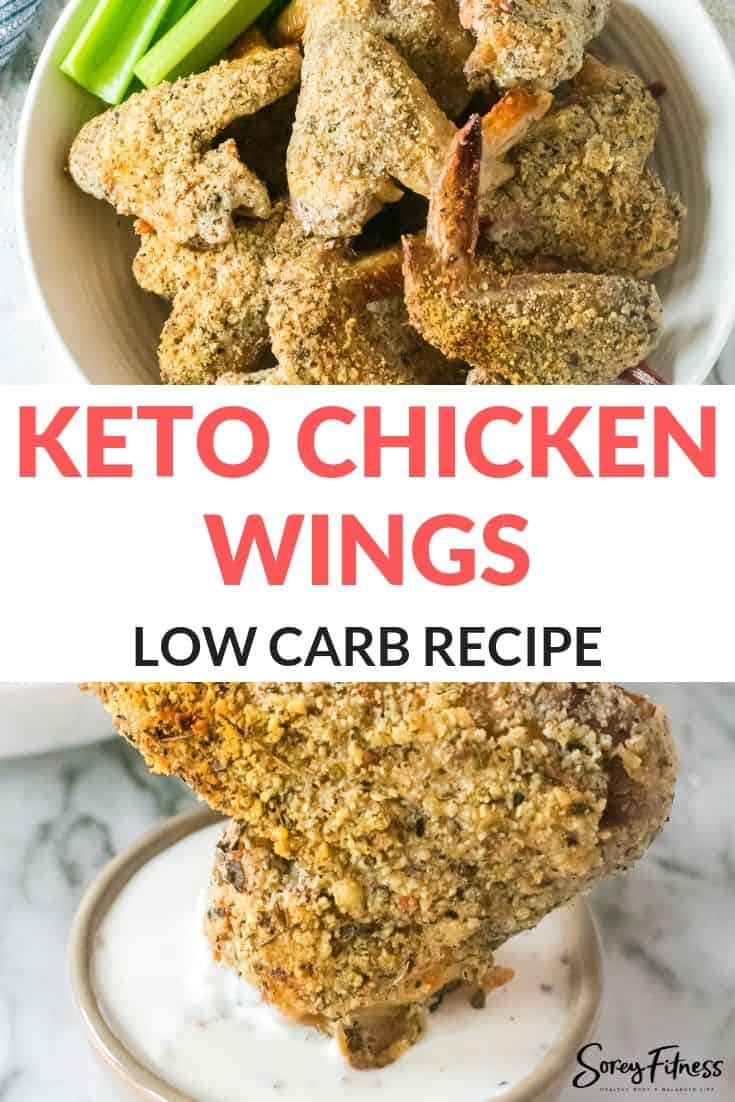 This Parmesan Keto Chicken Wings are the perfect appetizer recipe! They're crispy, golden brown and cheesy, and they're even low carb! These delicious keto chicken wings are great for football season, holiday parties, and get togethers.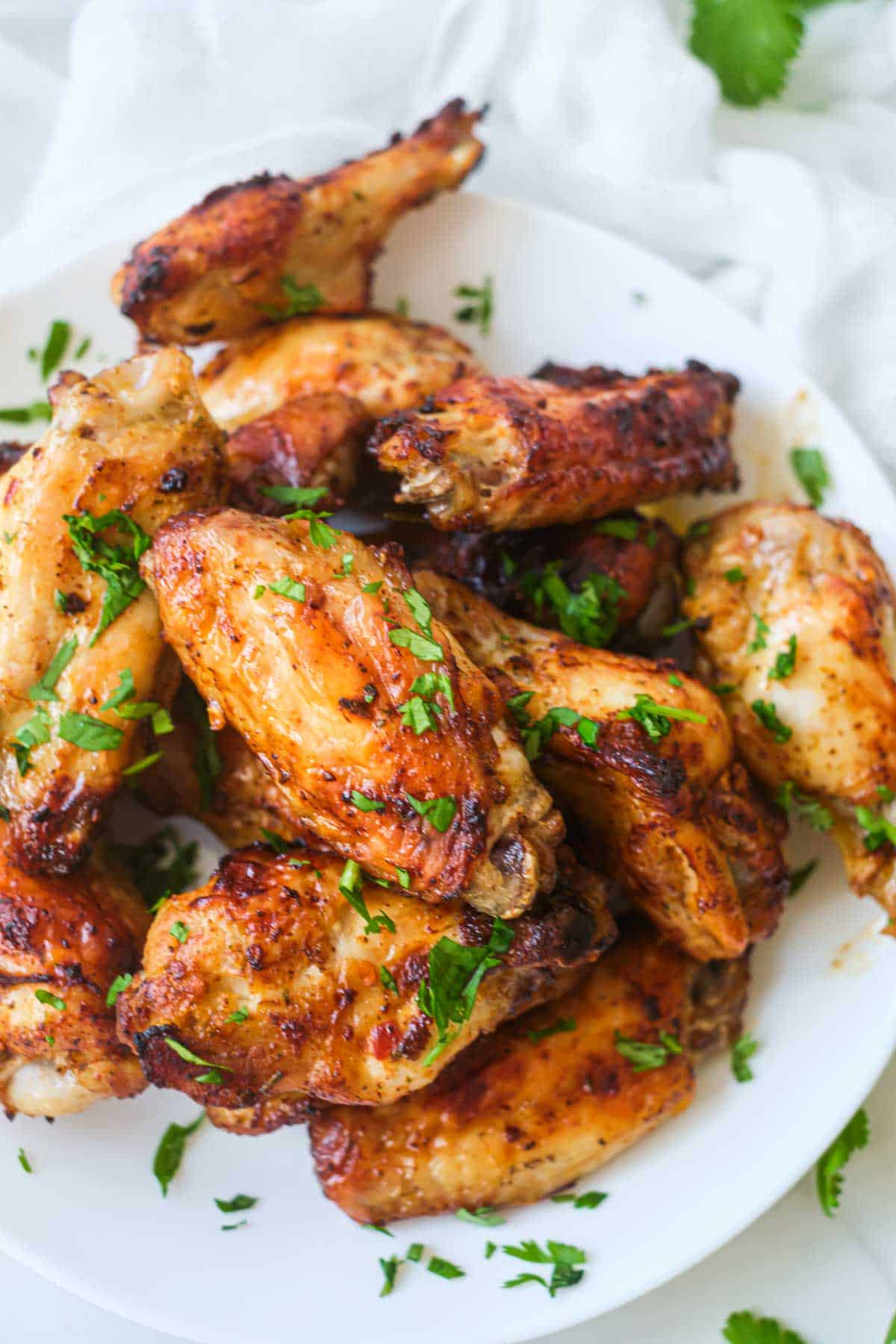 Smoky, spicy, sweet keto wings are perfect as an appetizer or main dish.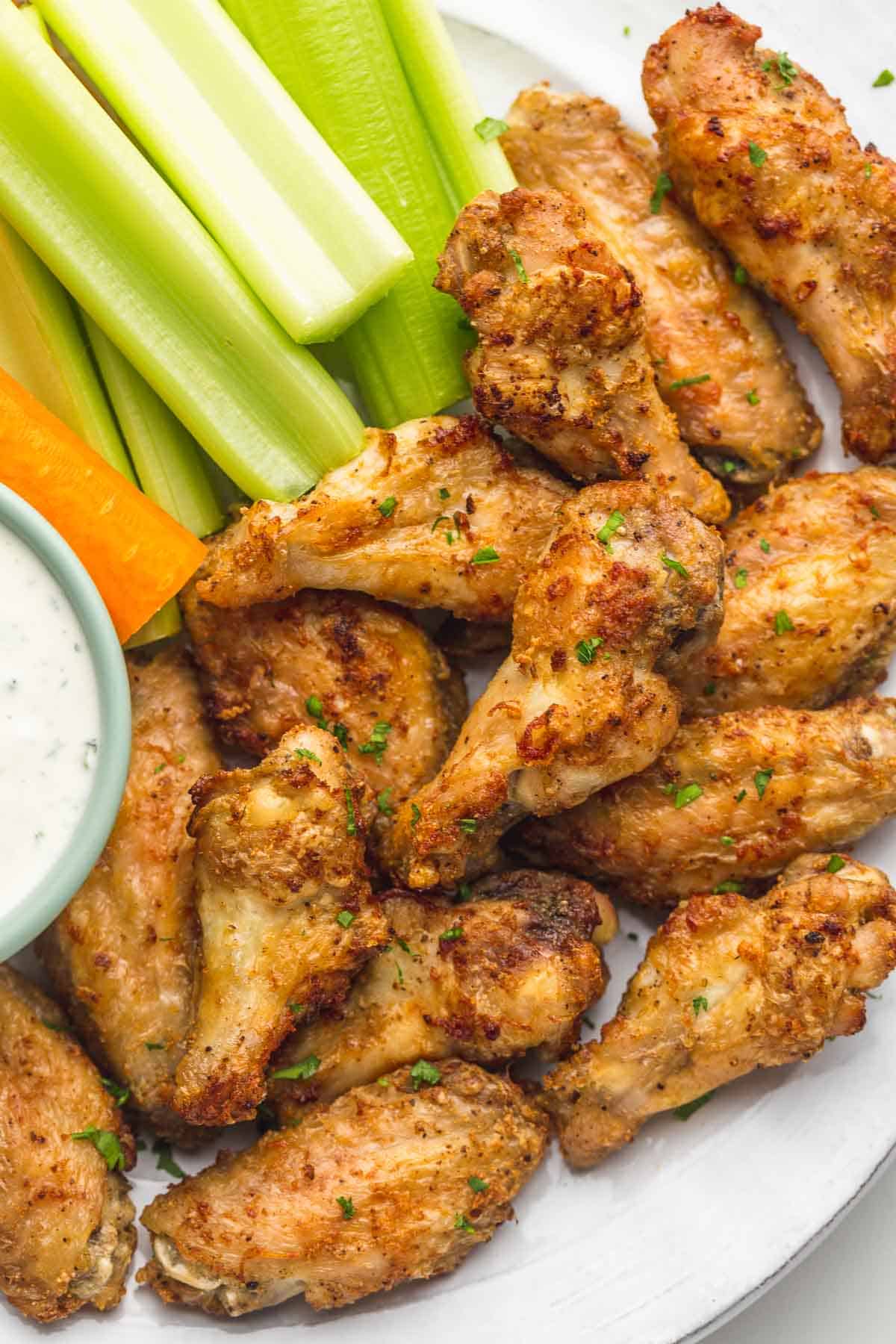 These Air Fryer chicken wings are extra crispy and delicious from the outside, juicy and flavorful on the inside. Cooking chicken wings in the Air Fryer is so easy and quick which makes it a perfect dish/snack for the whole family. Plus, it's keto.
These Air Fryer Chicken Wings have a super crispy skin and the meat is juicy. Cooking Chicken Wings in an Air Fryer instead of a deep fryer makes them a healthy choice. This extremely popular keto chicken recipe is ready 30 minutes and super easy to make! Toss them in a delicious low carb Buffalo sauce, and your meal is ready.
These Lemon Pepper Chicken Wings are incredibly crispy, juicy, and easy to make in just 30 minutes. The keto baked wings are seasoned with a blend of tangy lemon juice and spicy black pepper, resulting in a mouthwatering combination of flavors.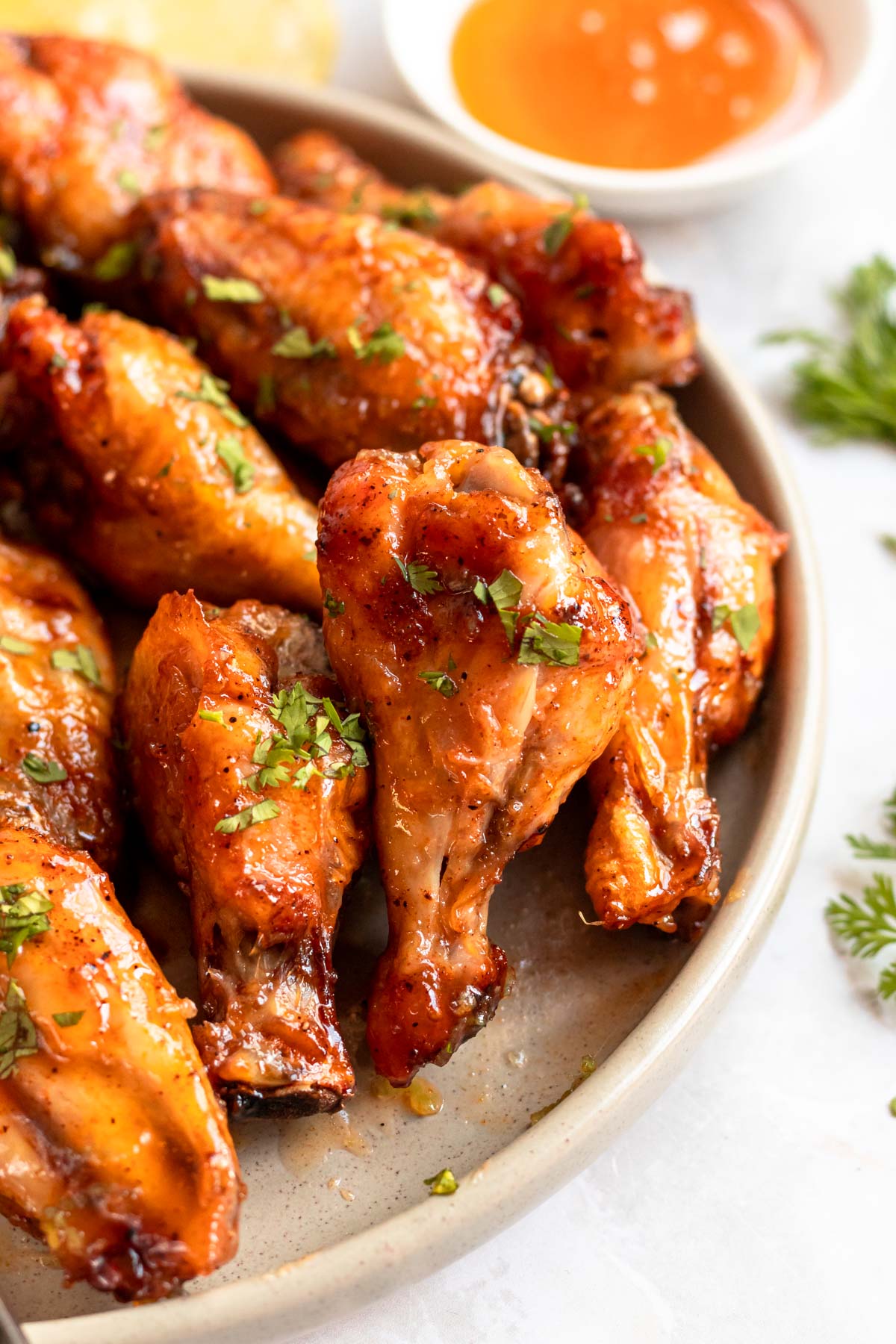 These honey lemon pepper keto chicken wings are made with a sweet and savory glaze, baked in the oven or in an air fryer, extra easy to make, and taste absolutely incredible.
Crispy garlic butter wings are fantastic. Seasoned chicken wings are deep-fried and tossed in a garlic butter sauce that is rich & pungent. Loaded with garlic and crispy skin makes these wings an appetizer favorite. The best mild wings for game day, parties, or a crowd. Also low-carb and keto-friendly.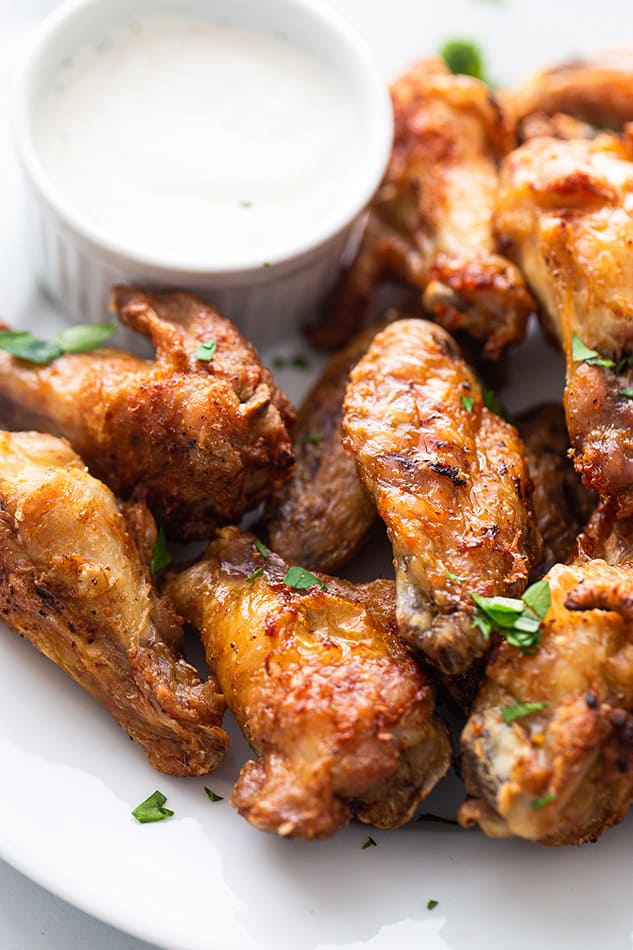 These Keto Chicken Wings come together in just 30 minutes in the air fryer! Seasoned with garlic powder, cayenne pepper and more, this recipe produces perfectly crispy chicken wings with minimal effort.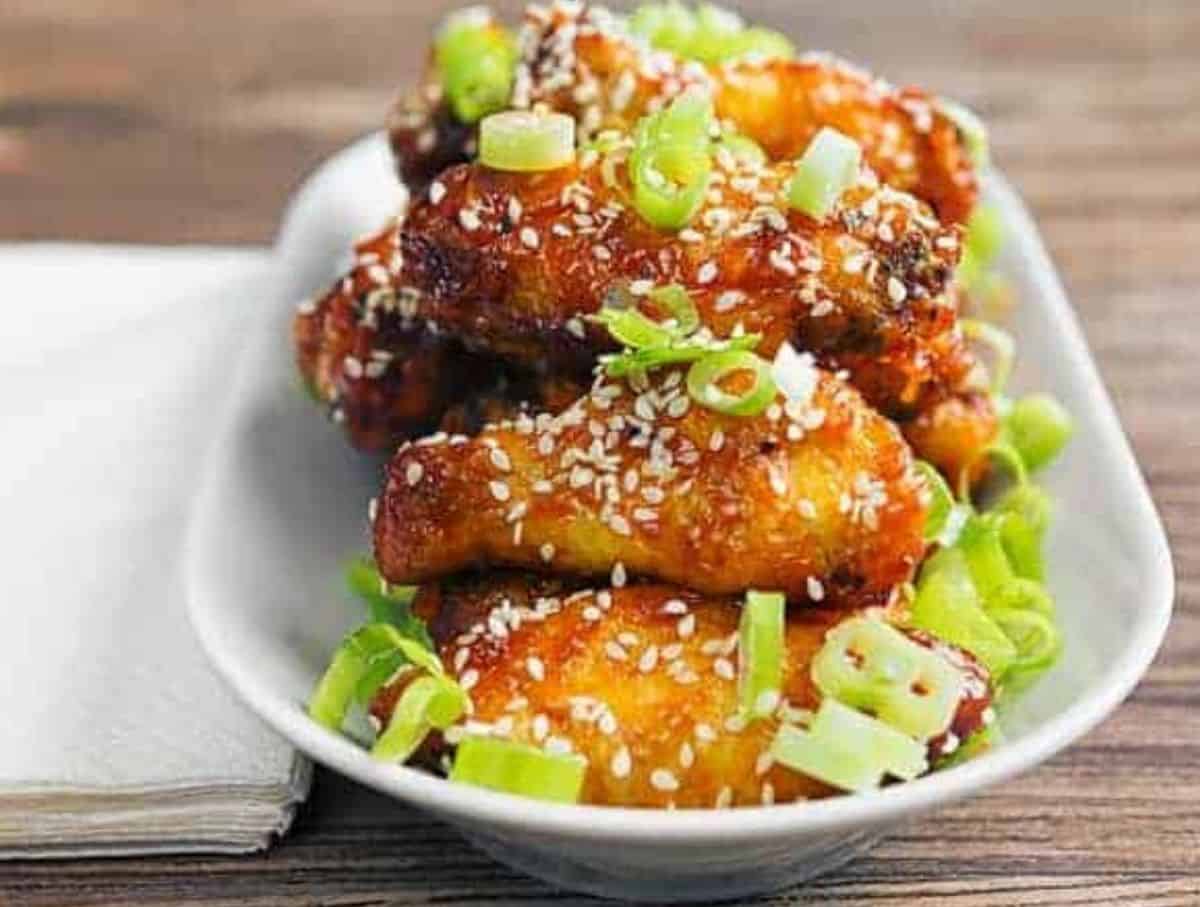 Tangy, sweet, spicy air fryer chicken wings with Gochujang make a delightful easy keto appetizer or meal. Make thee in your air fryer or oven and enjoy the finger-licking goodness.
Other recipe round ups you should check out!