Are Panera Chips Gluten Free?
Quick Answer: Yes. Panera kettle-cooked potato chips are perfect for the gf eater as they contain no gluten-containing ingredients and no traces of gluten.
Also be sure to check out my Panera Bread Gluten Free Menu Guide!
This post may contain affiliate links. As an Amazon Associate I earn from qualifying purchases at no cost to you. See my Affiliate Disclosure to read my policy and more about affiliate links.
Are potato chips gluten free at Panera?
Yes! The kettle-cooked potato chips are one of the gluten free menu items at Panera. Panera chips are gluten free food because they contain no gluten ingredients like wheat flour. Taken directly from Panera's website, the ingredients of Panera kettle-cooked potato chips include Potatoes, Vegetable Oil Sunflower, Corn And/Or Canola Oil, Sea Salt.
You can find more nutritional information about Paneras chips and the other great panera menu options by clicking here.
Gluten free panera copycat kettle-cooked potato chips recipes!
Here are some gluten free Panera copycat kettle-cooked potato chips recipes! They all have that Panera great taste and are free from artificial preservatives. These gluten free panera copycat chips recipes are a real treat if have a heightened gluten sensitivity or celiac disease.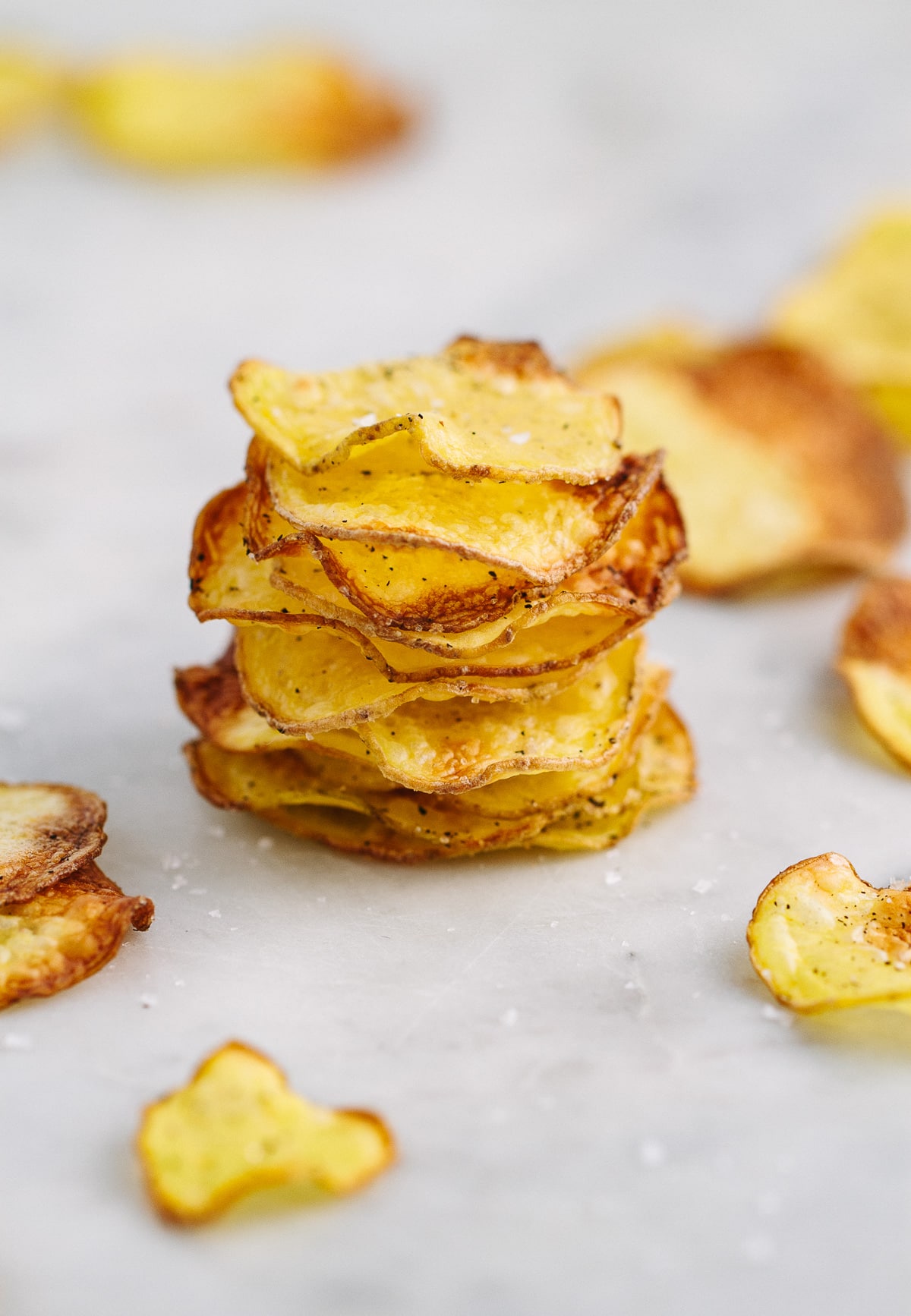 So simple, healthy and easy to make, once you make your own crispy homemade baked potato chips, there's no going back to the kettle chip bag you get at Panera!
These healthy Homemade Vegan Potato Chips are easy and delicious and perfect to snack on during any time of day if you are on a gluten-free diet!
These Homemade Kettle Chips are light, crispy and taste so much better then the ones you order off Panera's menu!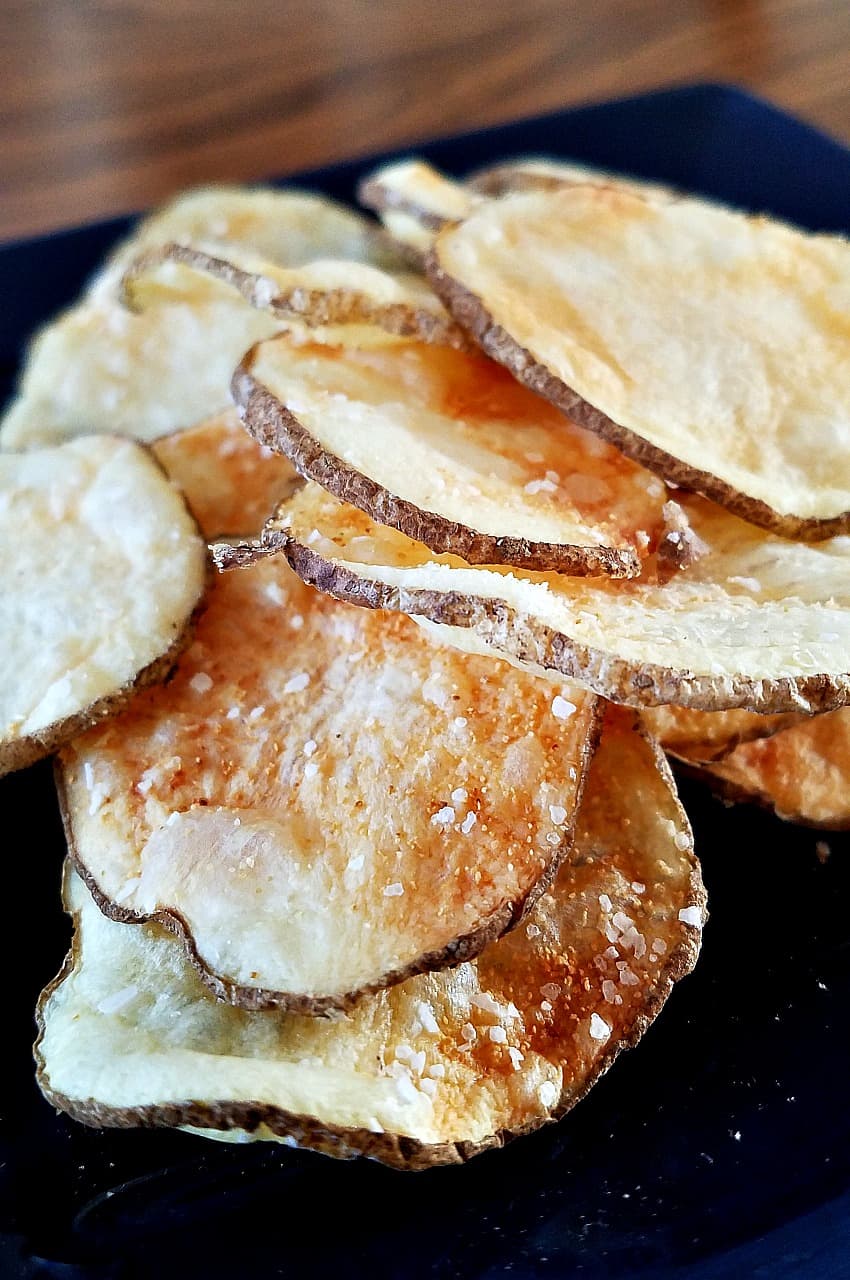 A healthier way to eat Potato Chips! NO OIL and completely FAT FREE. Perfect for satisfying that craving during your super busy schedule throughout the work week!
Indulge in your favorite snack the healthier way with these quick and healthy potato chips. These are super simple, vegan, and one of the best gf options for a snack. They are also so much cheaper then buying the kettle-cooked chips at Panera!
On a keto diet? Make sure to check out my Panera Keto Menu Guide!
Other Gluten Free Fast Food Articles!
Other Gluten Free Menu Guides!