You'll love this savory gluten-free falafel. Unlike other recipes, this falafel involves no dehydrating, baking or sprouting. Within twenty minutes you can have raw vegan falafel at home that's healthier than takeout.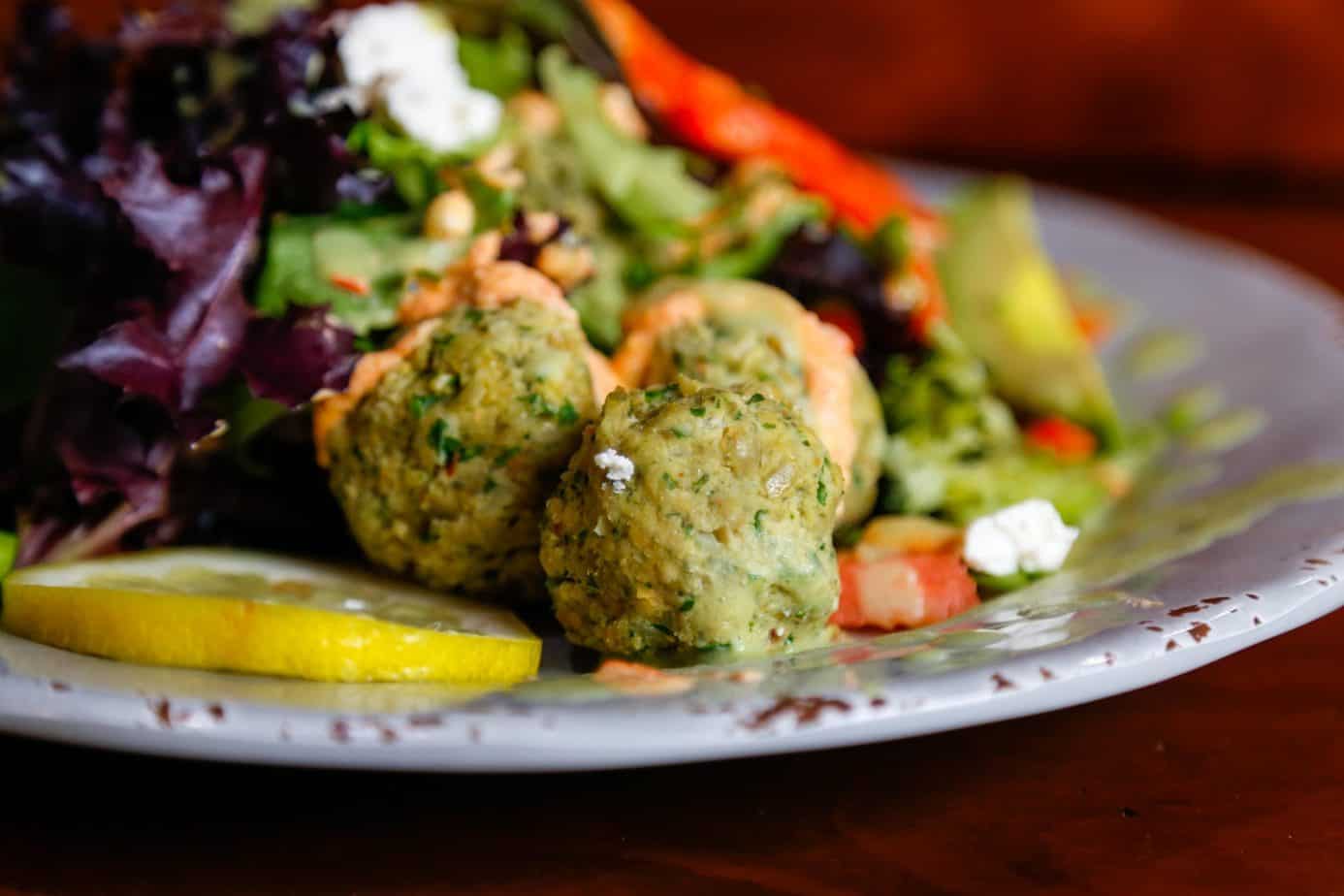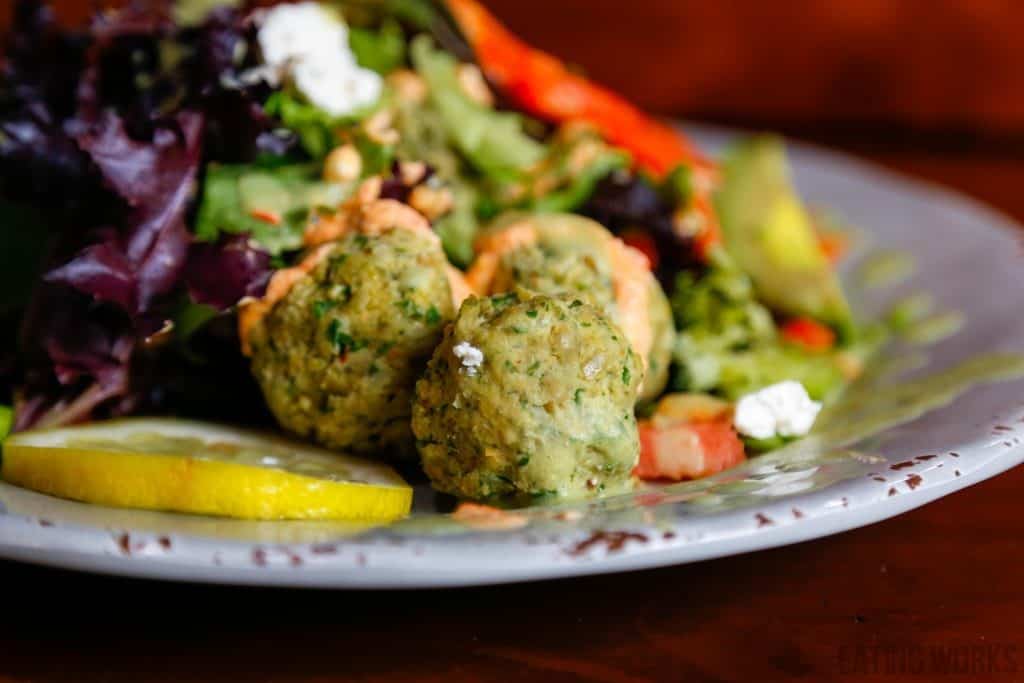 Is Falafel Gluten-Free?
Chickpeas don't contain gluten so traditionally made falafel is gluten-free. Some recipes use wheat flour and other filler ingredients which contain gluten. So if you're on a strict gluten-free diet you can make this recipe. But when eating out at restaurants always make sure to ask whether or not the falafel is gluten-free. Especially if you have a condition that is made worse by gluten such as celiac, IBS or chronic constipation. Even though this recipe is gluten-free it does contain seeds. So if you have a nut allergy you should not make this!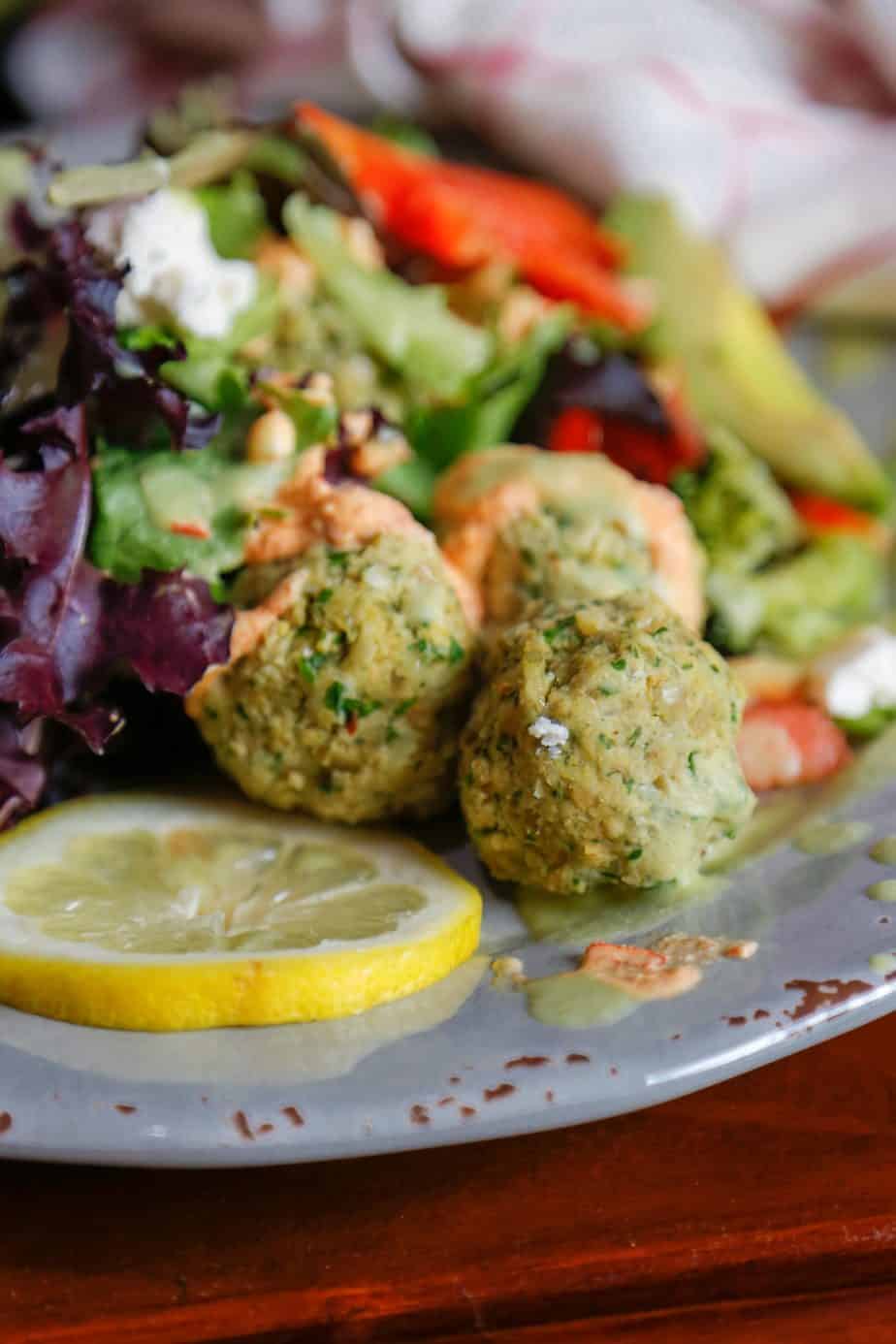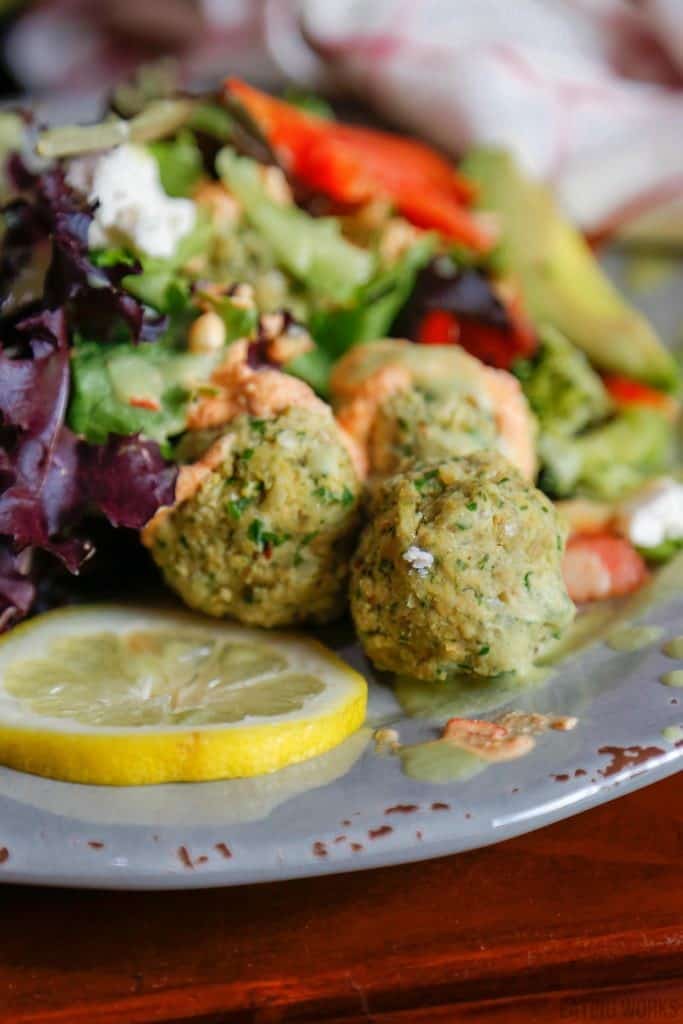 What are the Ingredients?
Falafel is a traditional middle eastern dish that is fried until golden and crispy. Usually, falafel is made of ground chickpeas, ground fava beans or a combination of both. Onions, garlic, parsley, spices and other herbs are used to add flavor.
I wanted to create a recipe I could make with minimal effort. Frying falafel at home is messy, time consuming (and not the healthiest). Baking falafel is a great alternative to frying, but it still takes a long time to prepare (since you have to wait for it to cook). I'm pretty sure that this is the best falafel recipe that I could come up with since you don't have to bake it or fry it. It's tasty and clumps together naturally to form perfect falafel balls.
Canned Chickpeas
Pumpkin Seeds (sunflower seeds also work)
Parsley
Onion
Lemon Juice
Cumin
Tahini
Olive Oil (optional)
How to Make Falafel Without Baking
My favorite version of falafel is the one I had at the raw vegan restaurant, Pure Food and Wine in New York City owned by Matthew Kenny (now sadly closed). It was satisfying, light, and didn't give me a stomach ache like baked and fried falafel did.
Most raw vegan falafel recipes involve over a dozen ingredients and take up to ten hours to make. Because they use a dehydrator. Waiting ten hours to eat my dinner just isn't an option for me. So I came up with a falafel recipe using canned chickpeas and no dehydrator.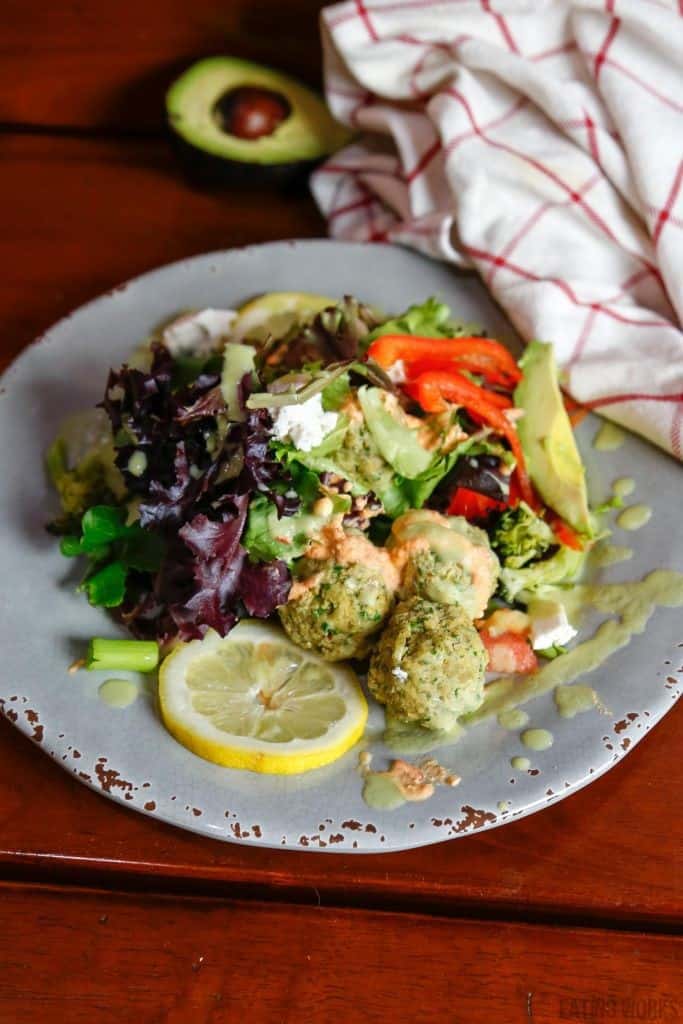 This is the easiest vegan falafel recipe since it saves you time (by using canned chickpeas) without compromising flavor. Here is how to make it:
Step 1: Combine canned chickpeas, onion, parsley, cumin, pumpkin seeds, parsley, lemon juice, tahini in a food processor. Pulse the mixture until it's smooth. Use an offset spatula to scrape the sides of the food processor in between pulses ensure an even texture. Once the "dough" starts to ball up its done. If the mixture doesn't stick together, you can drizzle in a little bit of olive oil or water.
Step 2: Take two table spoons of dough and roll it into a ball. Repeat this process until there is no more dough left. This recipe should yield 14 falafel balls.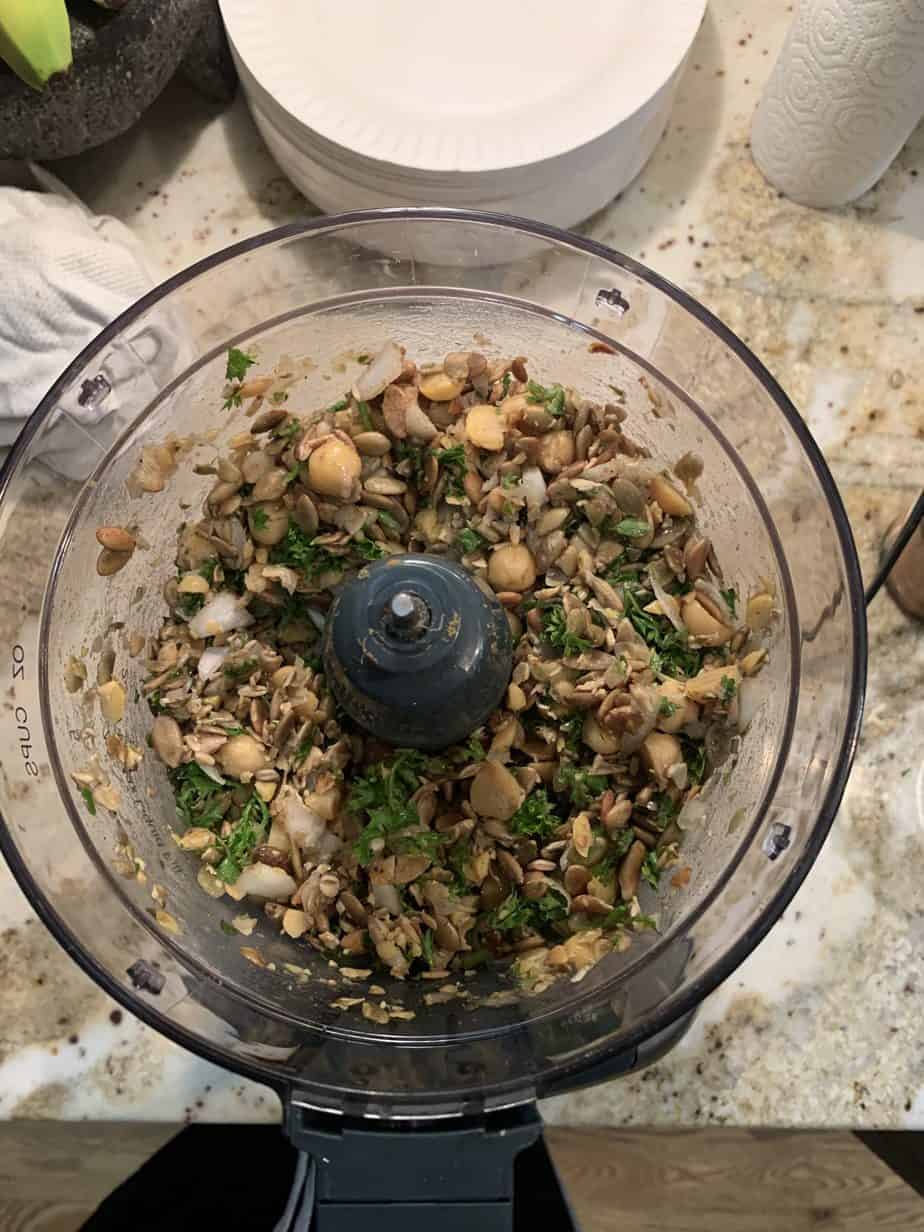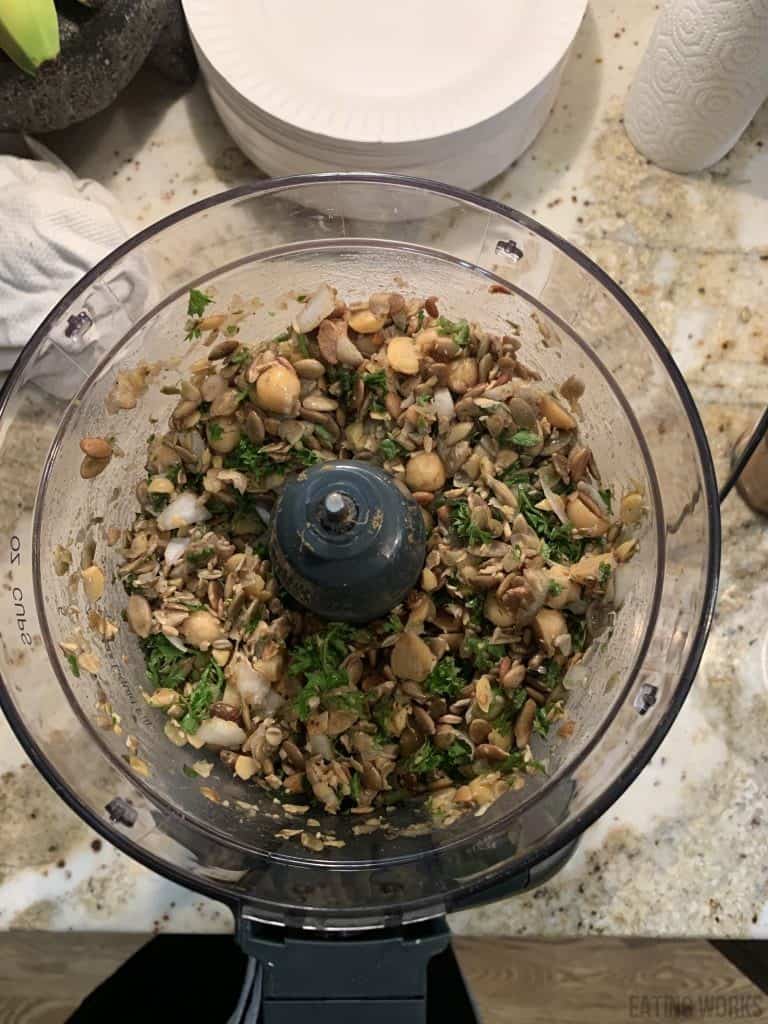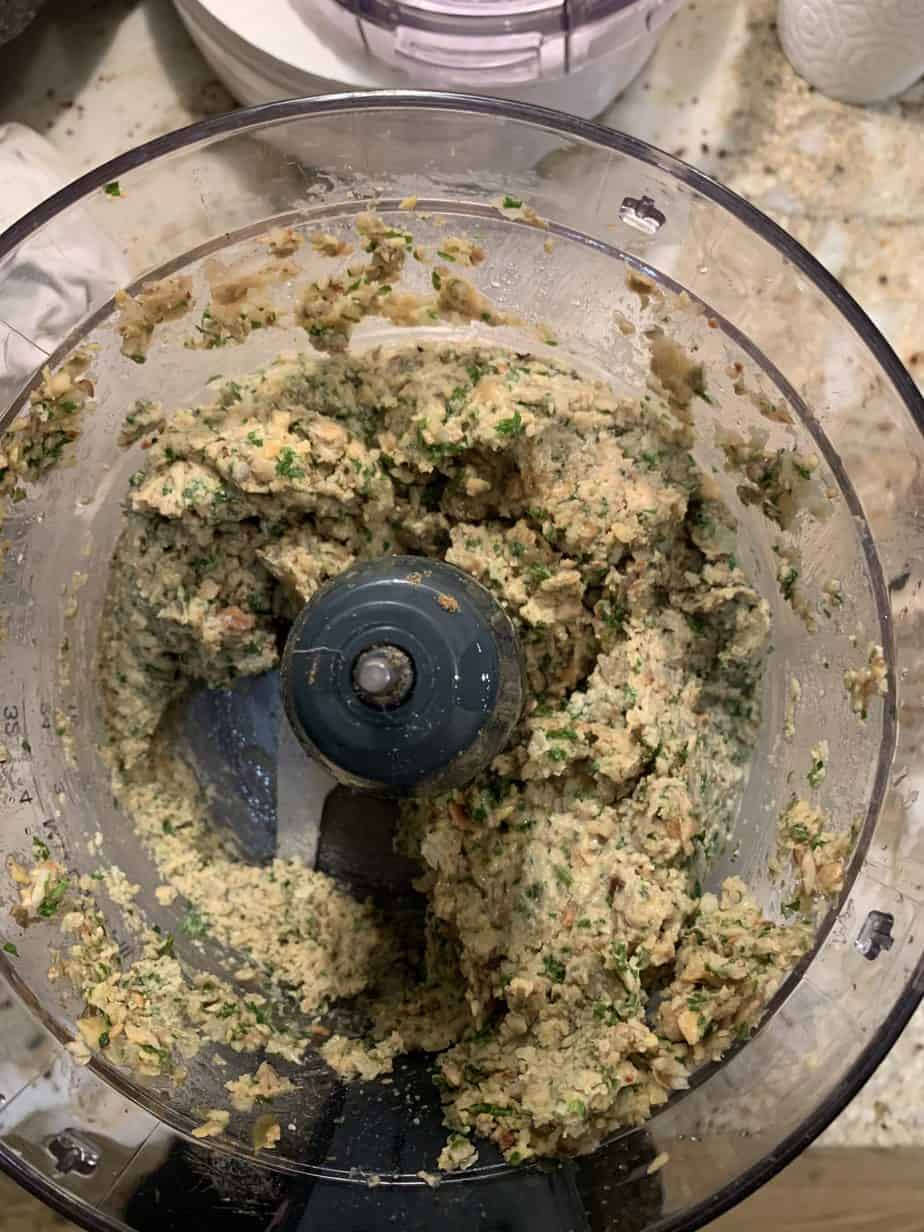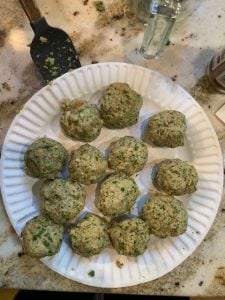 How to Serve
I like to eat these falafel balls on a salad with chopped cucumbers, peppers and olives. It also tastes great in a collard wrap with hummus and vegan tzatziki sauce like this one from Minimalist Baker. For a heartier version you can use a traditional pita wrap. I love how it's served in these Buddha Bowls from A Couple Cooks. They go perfectly with my cleansing friendly greek salad recipe. and roasted eggplant dip. This gluten-free falafel would also go well on top of this rainbow salad with green goddess dressing.

Storing Leftovers
These gluten free falafel balls will stay fresh for up to a week in the fridge. I usually eat them all within a matter of days. You can freeze it for up to 3 months.
I love this gluten-free falafel recipe because it's easy to make, vegan and raw. It works perfectly as apart of gluten-free diet.
More Gluten-Free Recipes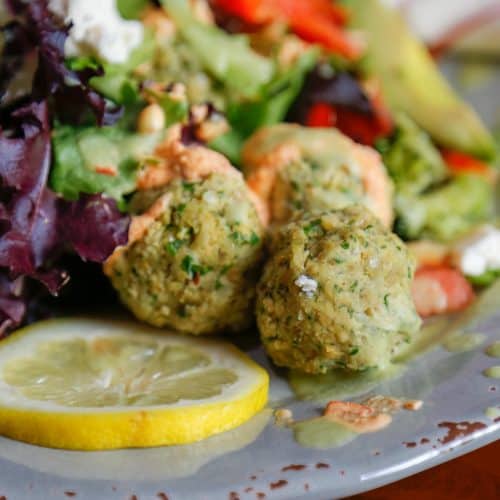 Gluten-Free Falafel
This simple falafel recipe is garlicky, satisfying and only takes 20 minutes to make. No baking or frying required!
Ingredients
1

C

Pumpkin Seeds

raw, if you use salted you wont need to add salt

1

C

Parsley

chopped, leaves only

1

C

Chickpeas

canned

4

T

Tahini

2

Garlic Cloves

chopped

1

pinch

Chili Powder

2

tsp

Cumin

1/2

Lemon

juiced

1

T

Olive Oil

optional (to help with blending water works too)
Instructions
Combine Pumpkin Seeds, Chickpeas, Parsley, Tahini, Garlic, Cumin, Chili Powder in a food processor. Pulse until mixture is broken up.

Add Lemon Juice and Olive Oil to the mixture and combine until the "dough" starts to ball up. Use an off-set spatula to scrape the sides of the food processor.