Gluten Free Side Dishes For Pizza List (Page 3)!
This easy 4-ingredient Shaved Courgette Salad is the perfect simple salad side dish for vegetarians.
You can serve it as a salad on its own as a main course or as a side dish with a slice of pizza.
This Kale Crunch Salad is an upgraded version of Chick-Fil-A's recipe.
The salad has the traditional different flavors and some extra tasty additions! It's one of the best pizza sides to make!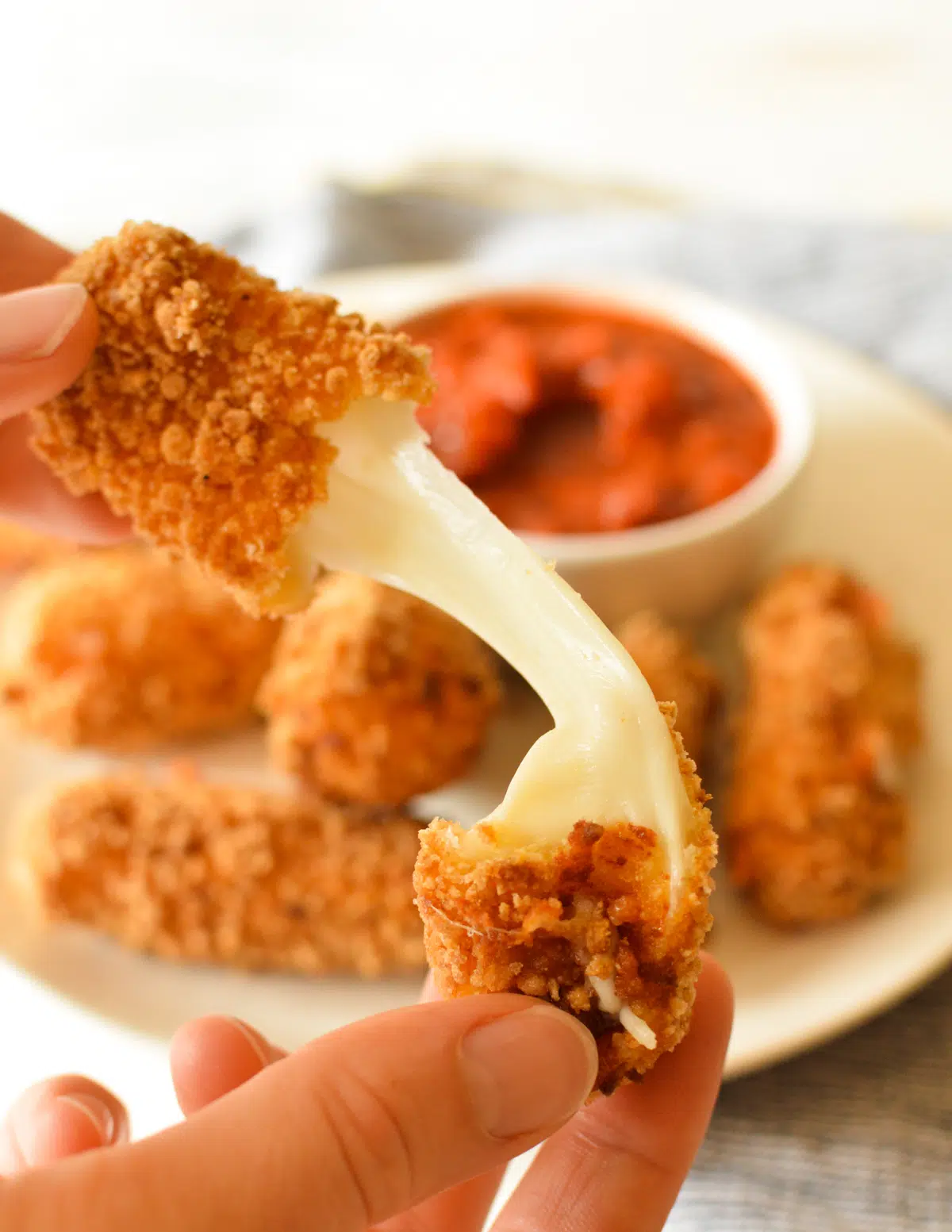 These gluten free mozzarella sticks have a golden brown, crisp exterior with a gooey mozzarella cheese in the center.
Perfect for a gluten-friendly appetizer or side dish at your next pizza party.
This classic chopped salad tossed in a homemade lime vinaigrette is refreshingly delicious and simple to make.
It can also be tailored to your taste preferences.
Plus, it's packed with healthy simple ingredients that will leave you feeling satisfied if you pair it with your pizza main meal.
Easy Roasted Mini Peppers require no cutting, stemming or seeding!
Tossed in balsamic vinegar, olive oil and fresh garlic, it's the best ever pizza side dish or great appetizer!
Creamy Cucumber Tomato Salad made with crispy cucumbers, juicy tomatoes, and tossed in creamy garlic and dill dressing.
It's 15 minute side dish you will for every single family pizza night!
This fresh and colorful low-carb arugula salad is crunchy without croutons, so also gluten-free!
Enjoy with a wonderful, sweet and tangy keto balsamic vinegar dressing.
This salad side dish is a great thing to enjoy with a slice of pizza.