List of the best vegan pumpkin recipes (page 2)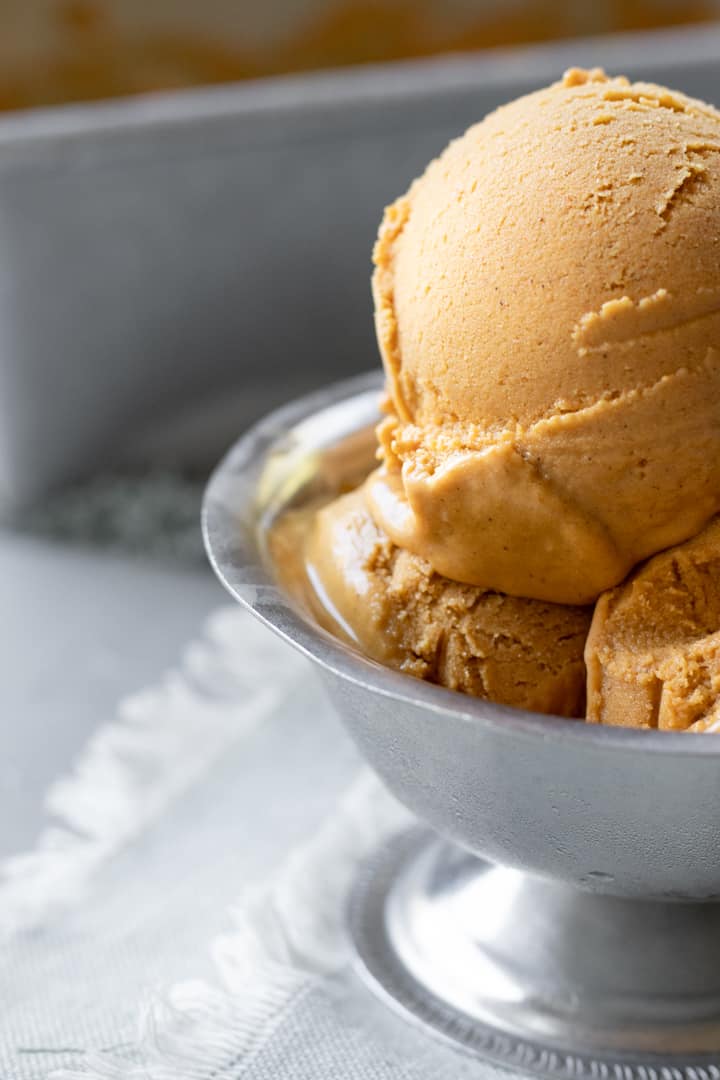 This vegan pumpkin ice cream recipe changes everything you knew about making non-dairy milk ice cream at home.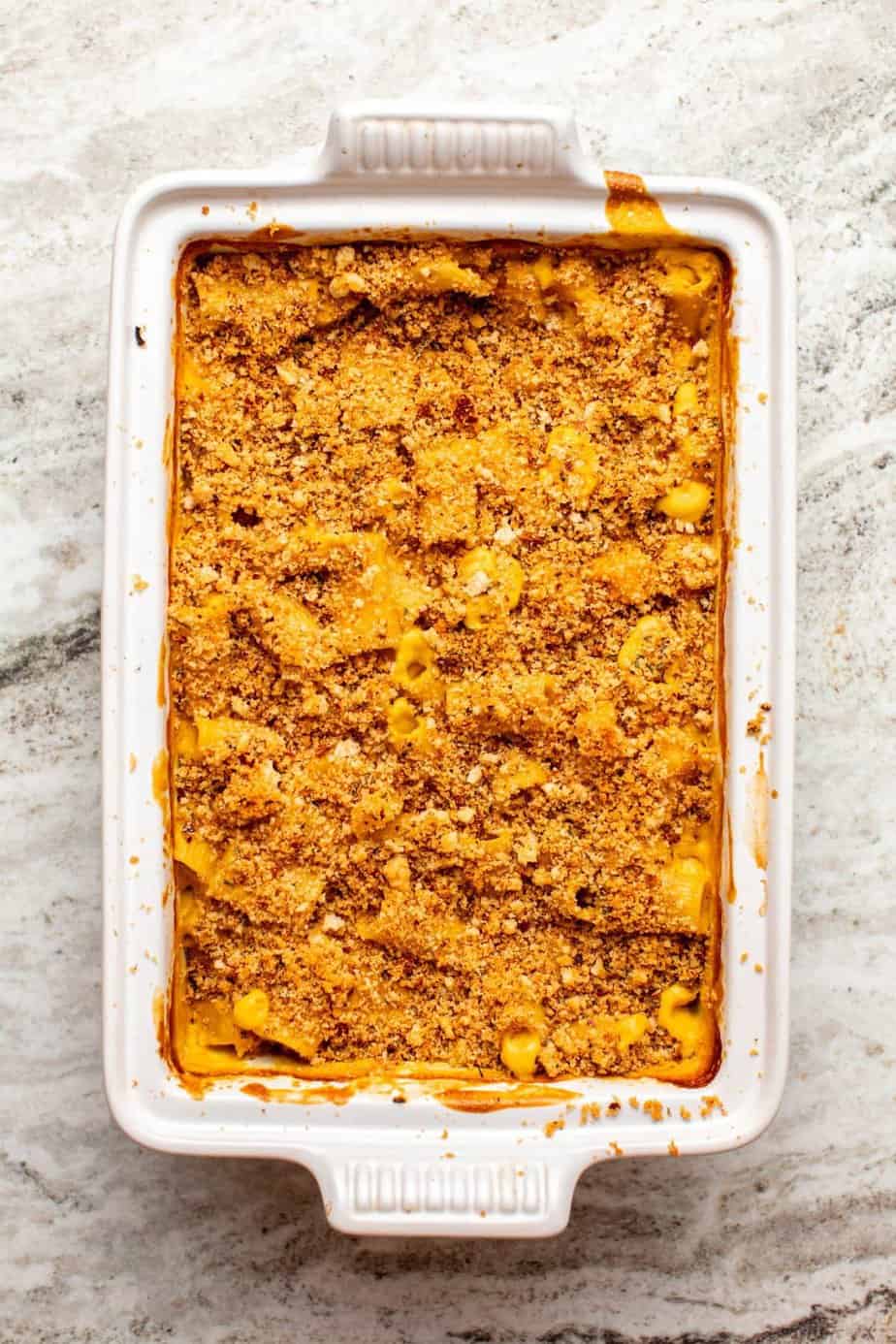 This Vegan Baked Pumpkin Mac & Cheese with Breadcrumbs is the best comfort food to eat during pumpkin season.
This vegan pumpkin waffle recipe is the best fall breakfast!
If you have any leftovers, store them in the freezer for quick vegan breakfasts throughout the week.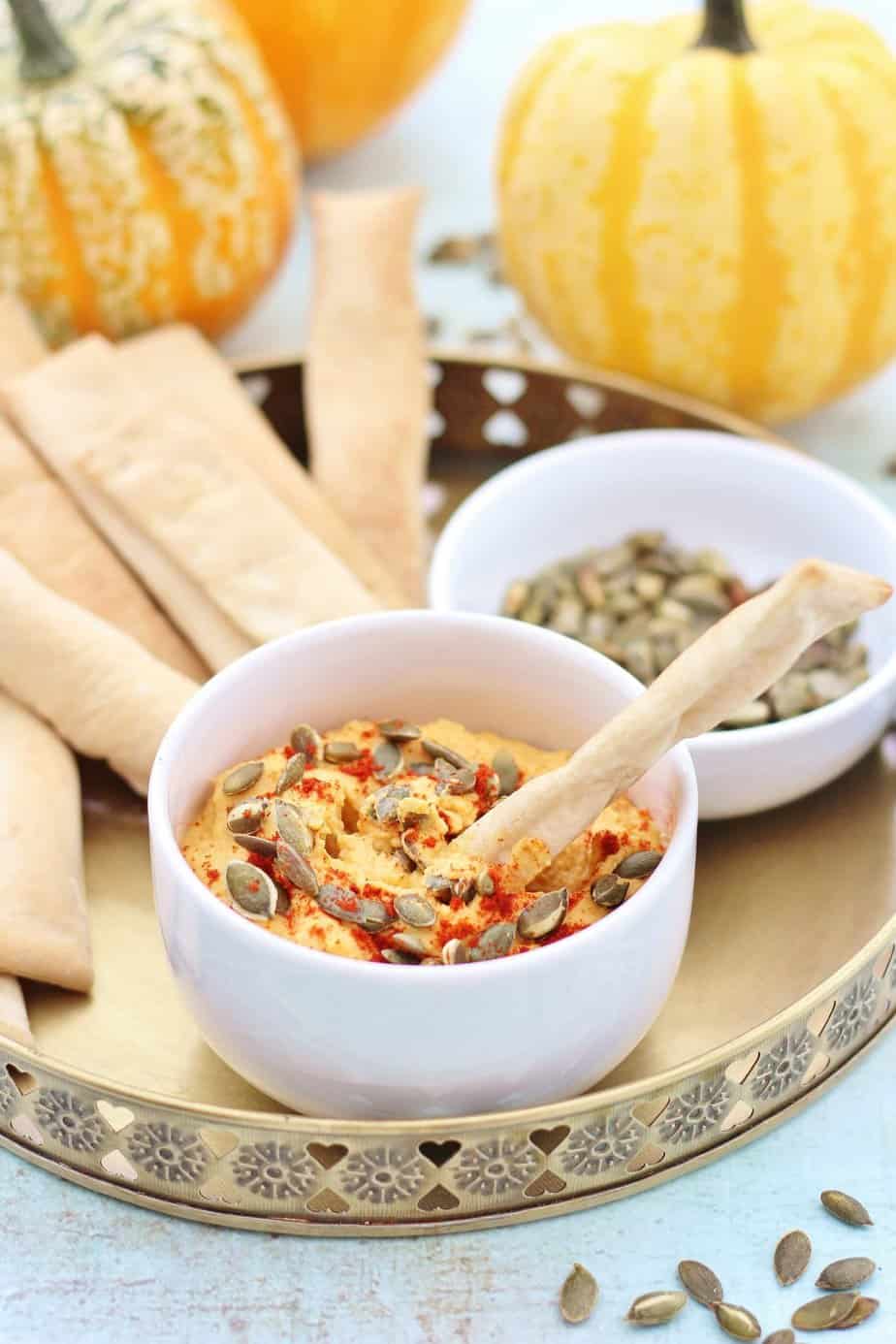 Soft vegan pumpkin cookies topped with a delicious maple glaze.
This vegan easy recipe is the perfect fall treat the whole family will enjoy!
These Vegan Pumpkin Chocolate Chip Cookies are made homemade pumpkin puree, pumpkin spice, and vegan chocolate chips.
Made with just one bowl and whole wheat flour, it's a healthy vegan cookie recipe the whole family will love.
This vegan pumpkin pie is easy to make and very delicious.
With a tasty pie crust and a creamy pumpkin pie filling, it's virtually impossible to guess that it's vegan!
This vegan pumpkin pie recipe has the flakiest vegan pie crust and perfectly set pumpkin pie filling.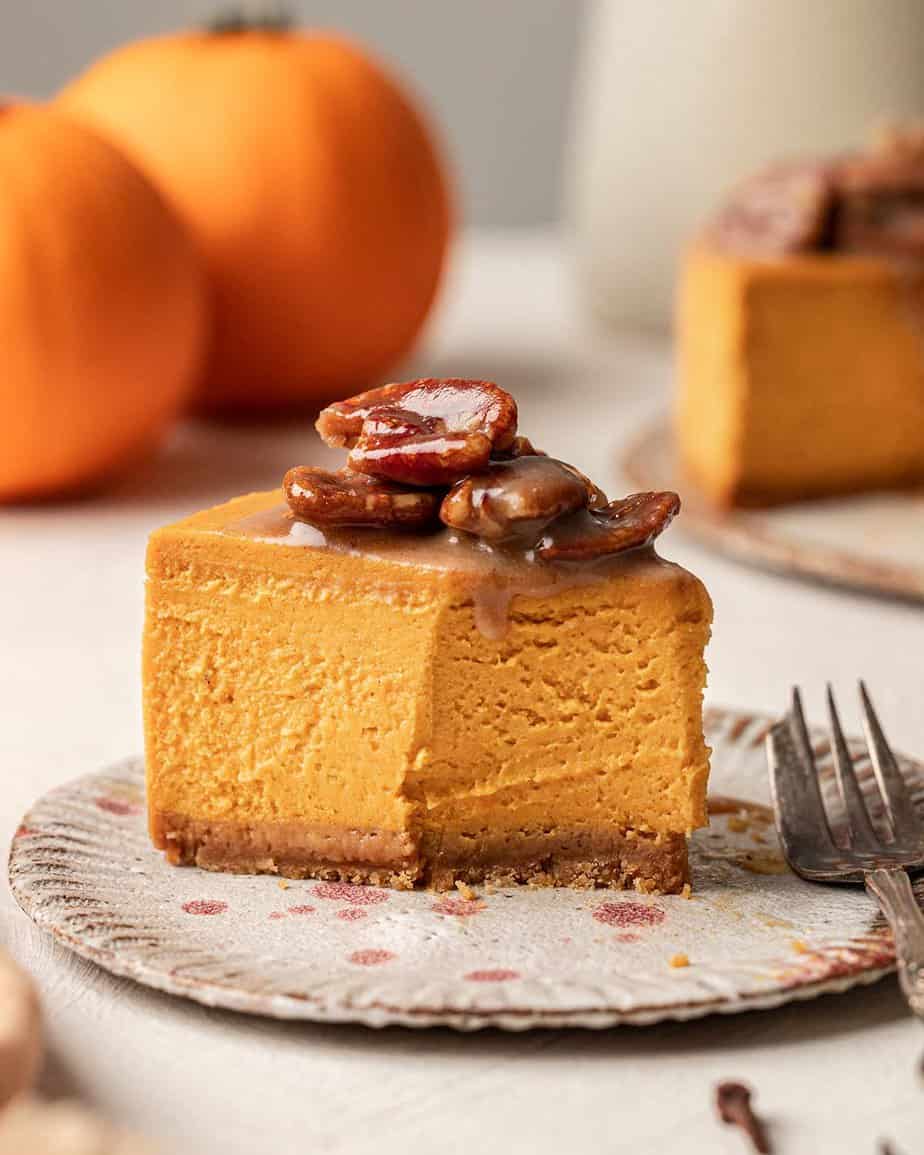 Baked vegan pumpkin cheesecake that is packed with pumpkin and fall spices.
This epic vegan pumpkin dessert is perfect for sharing with friends and family throughout the fall season.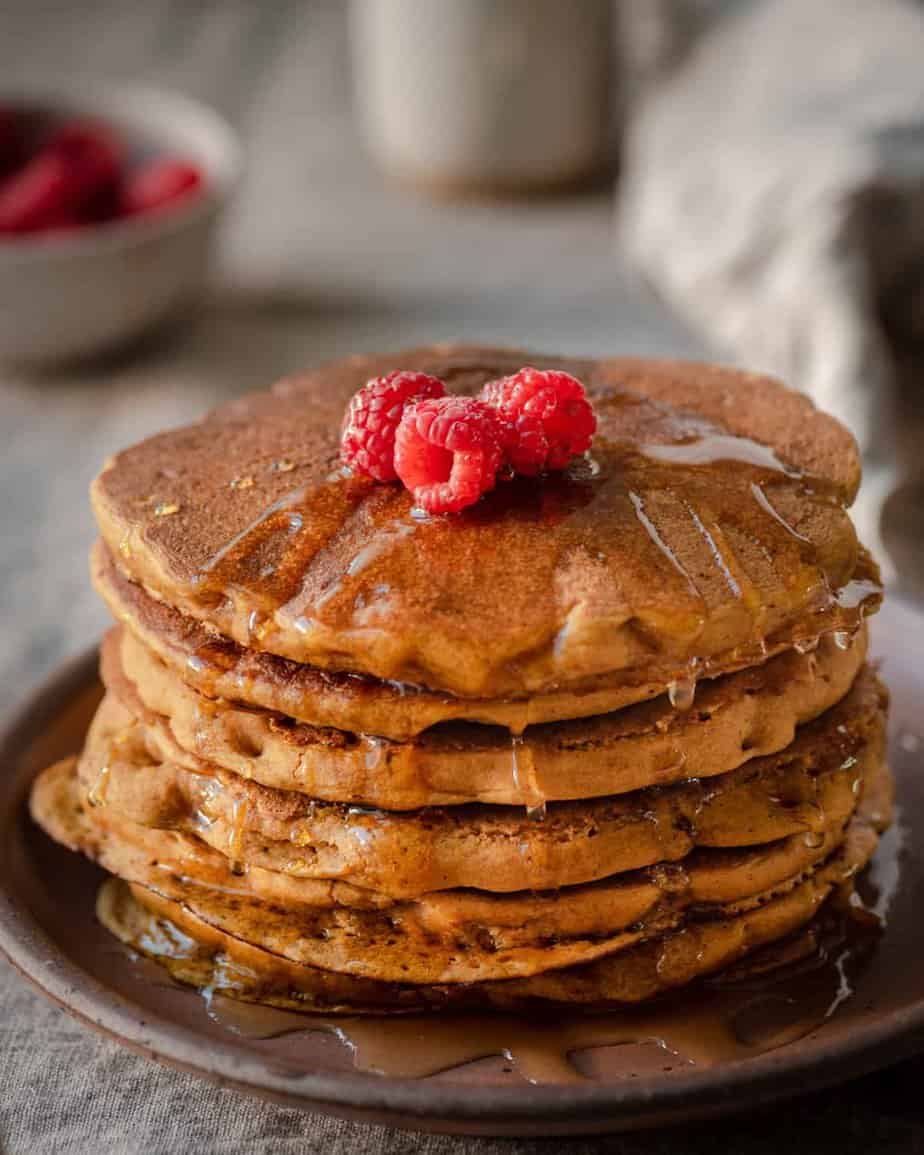 Vegan pumpkin pancakes are filled with warming pumpkin spices and creamy pumpkin puree.
They are guaranteed to become a fall favorite breakfast!
Healthy vegan fall harvest salad is bound to become one of favorite pumpkin recipes!
Kale is paired with pumpkin, Brussels sprouts, apples and pomegranate seeds all merged together with a homemade maple-mustard dressing.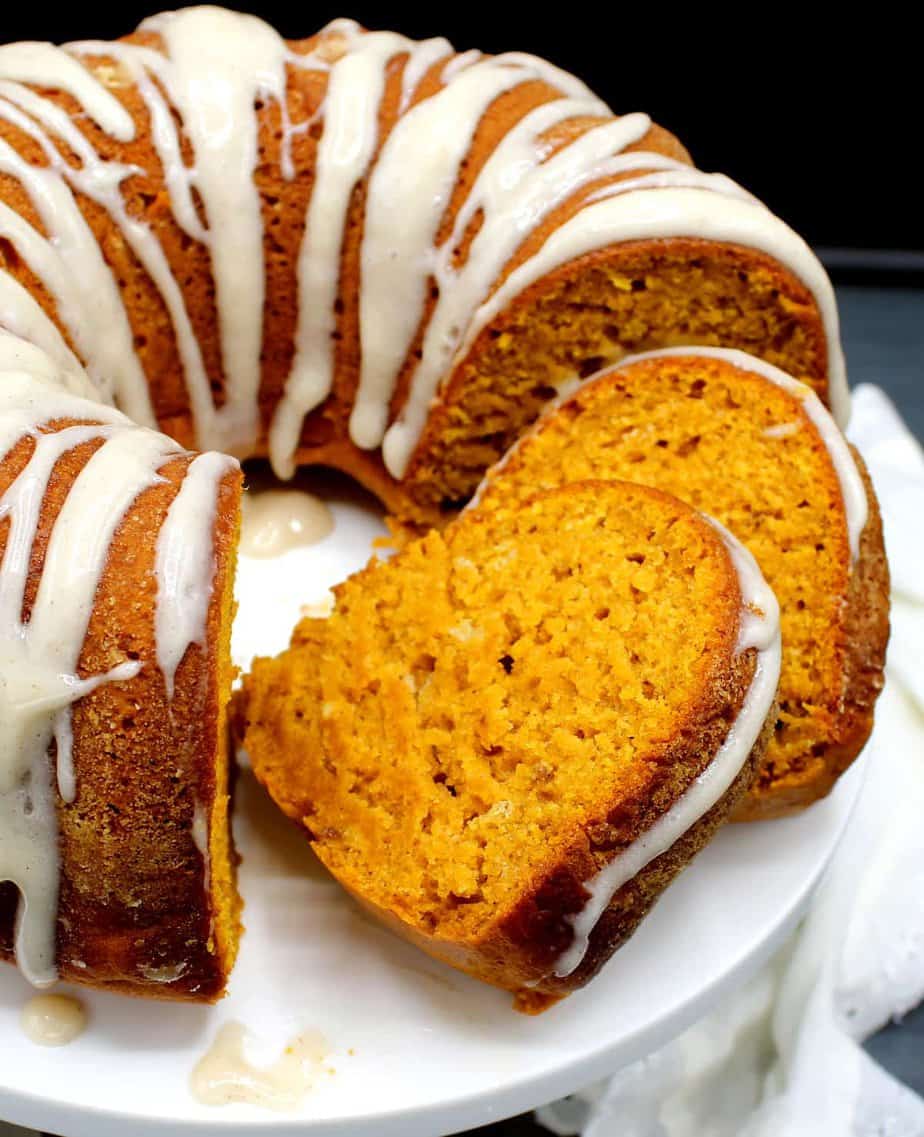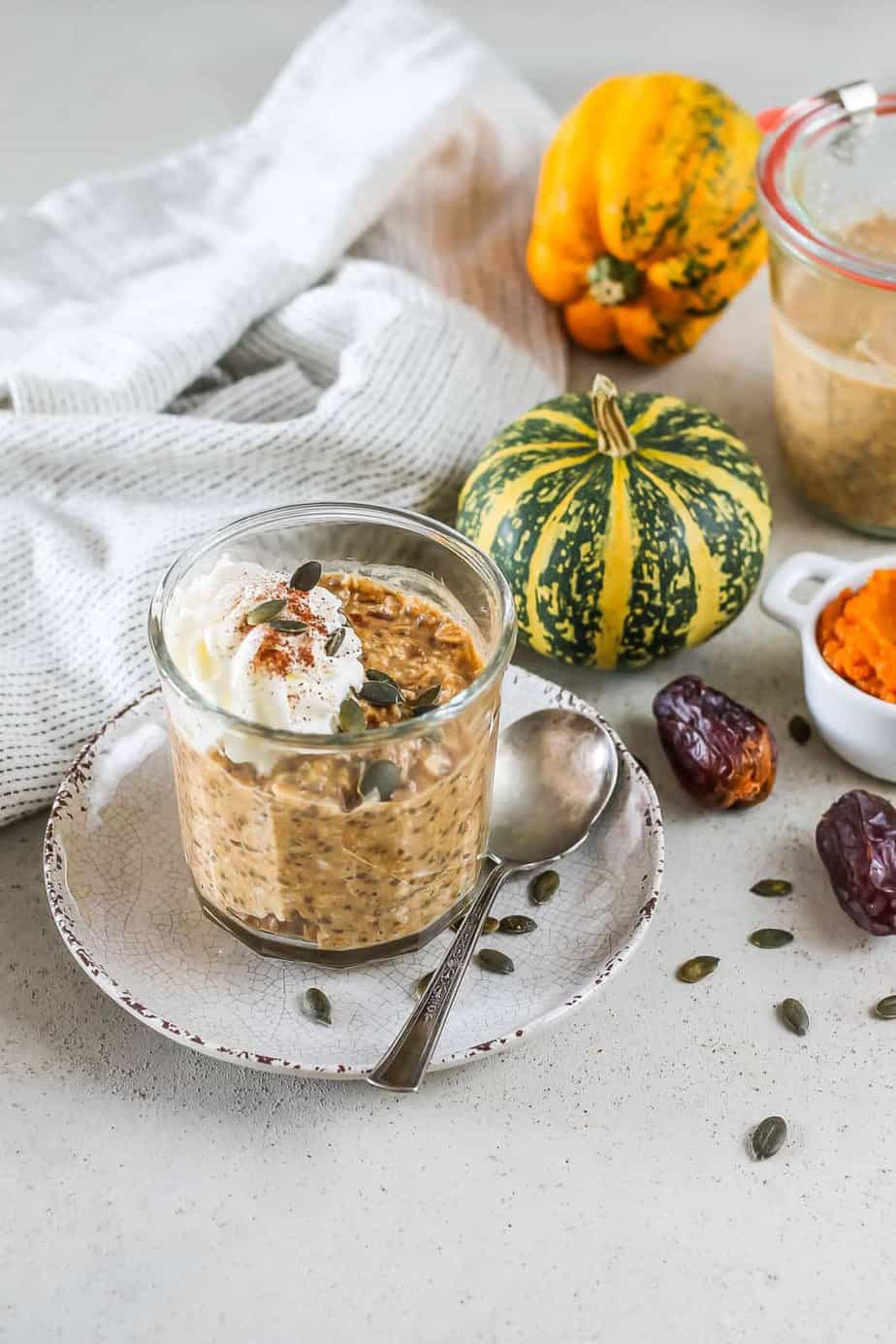 Pumpkin Overnight Oats is an easy vegan breakfast recipe you can make ahead.
Naturally sweetened with dates, it is sure to be one of your favorite pumpkin recipes.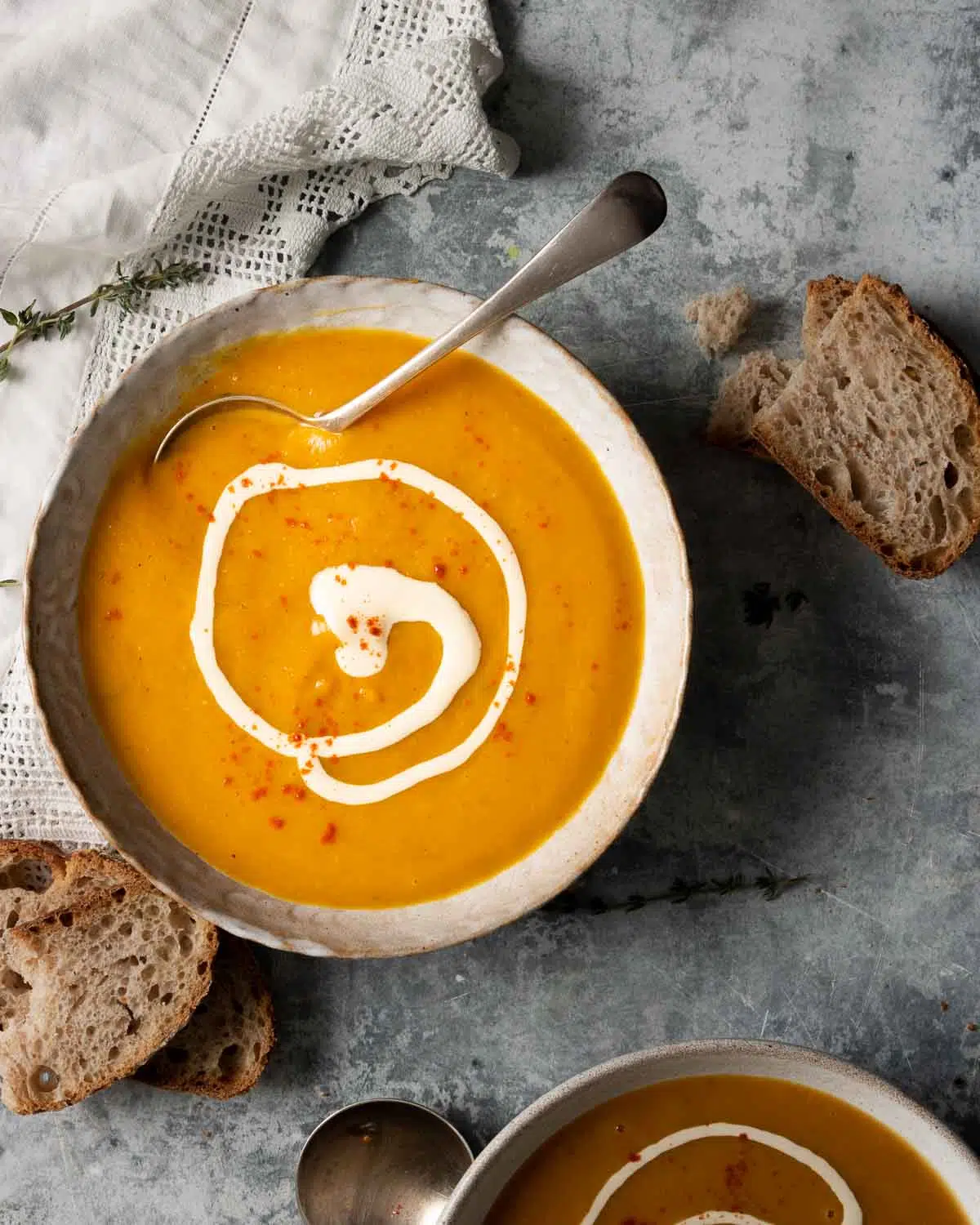 This vegan pumpkin soup is easy to make and has no cream yet is full of flavour.
It's a great option for a cold day during the fall season.
This vegan pumpkin risotto is the perfect dinner party recipe but great for easy weeknight dinners too!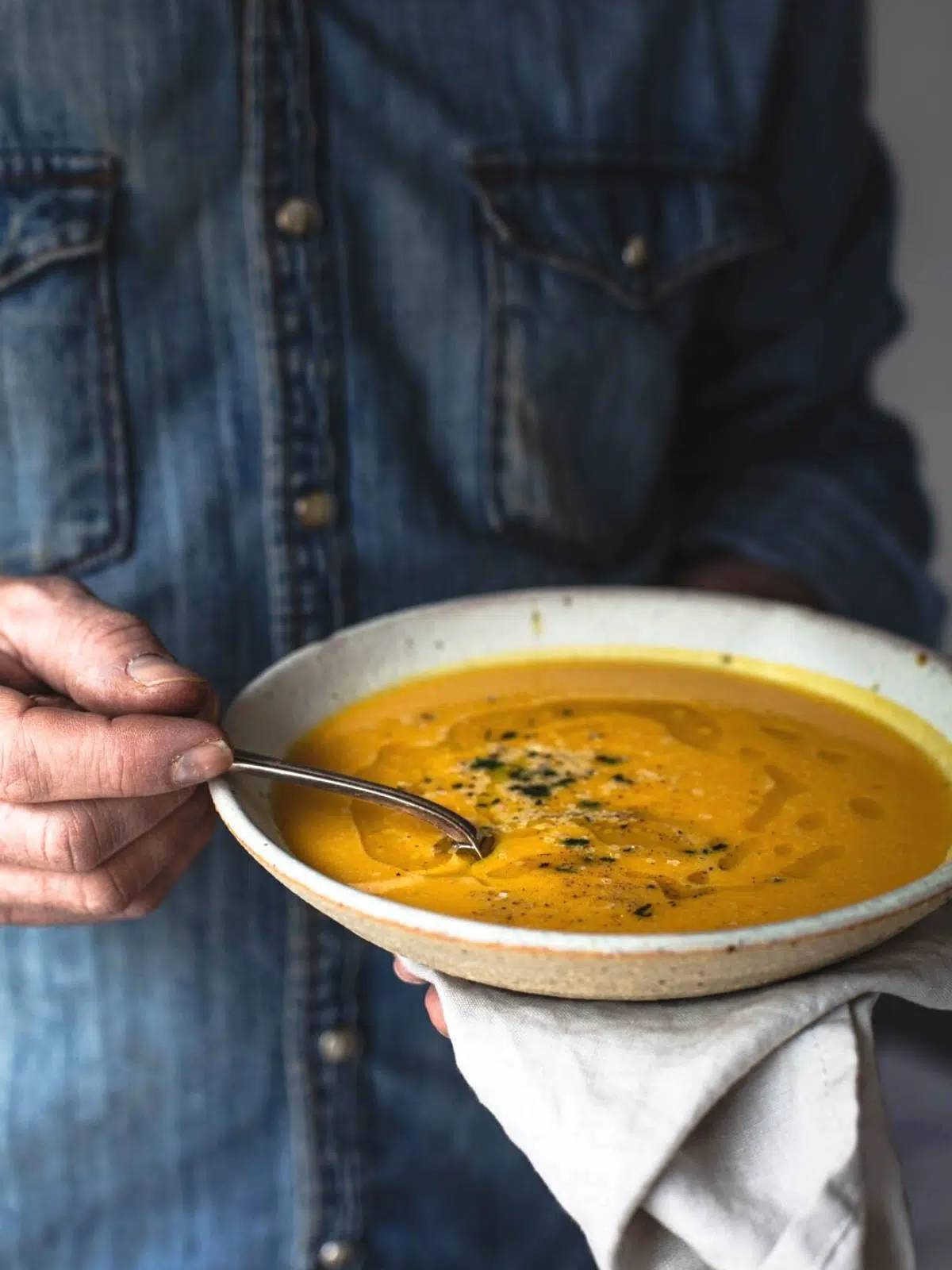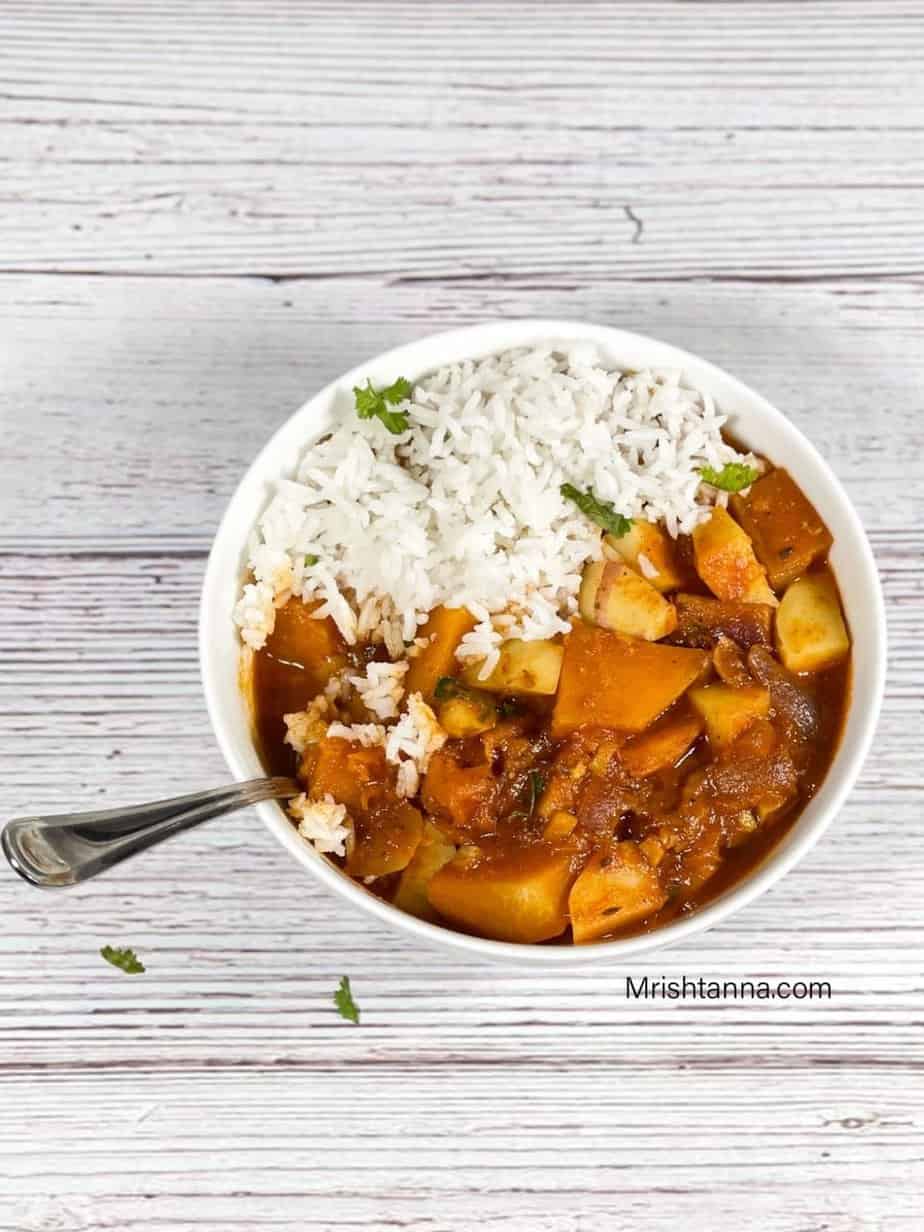 With fall spices and tomato paste in a simmering creamy coconut milk base, this Indian vegan pumpkin curry will take you to the heart of Indian cuisine.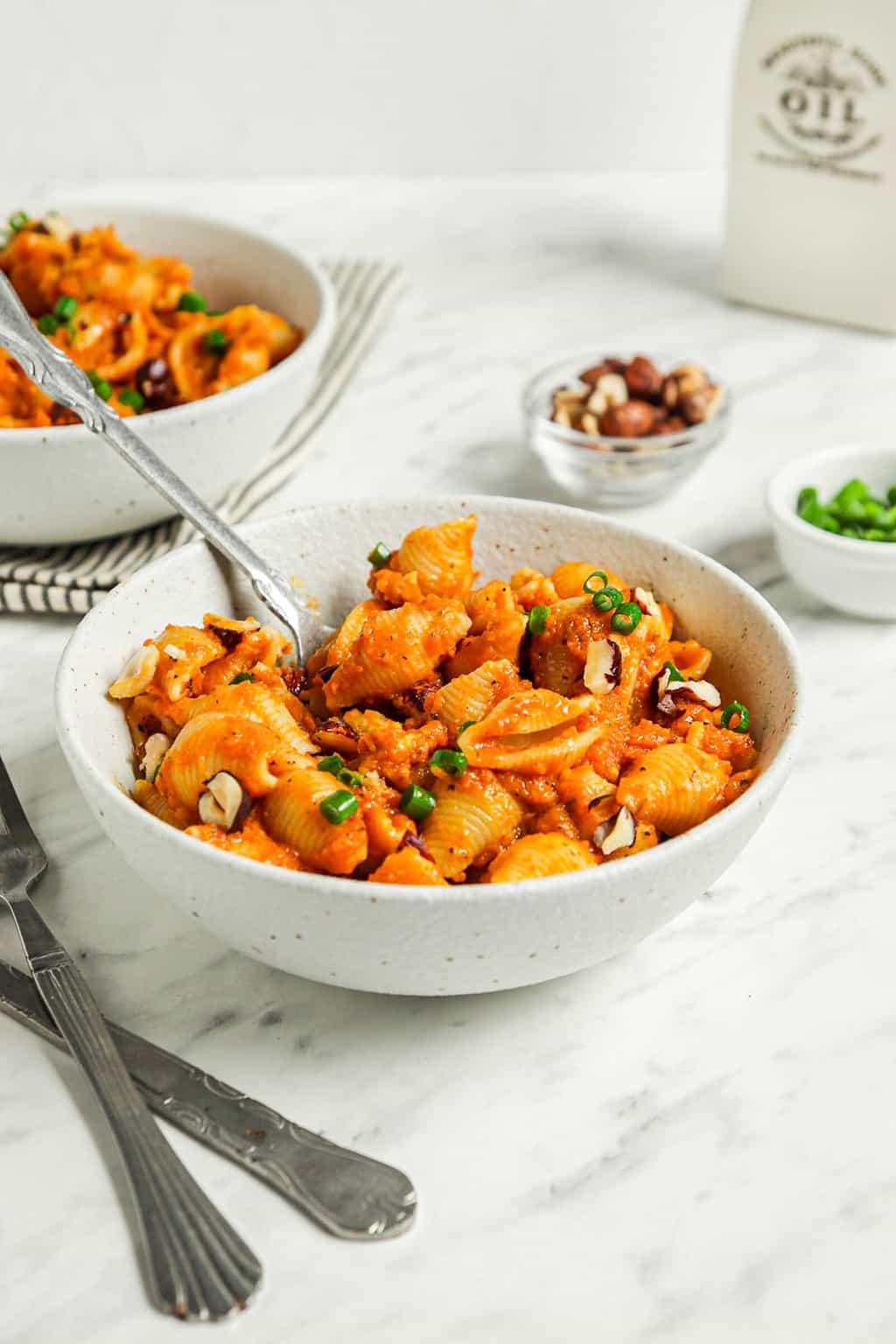 Vegan pumpkin alfredo is made with a homemade creamy sauce simmered with sage and garlic.
Ready in less than 30 minutes, this vegan pasta recipe is the ultimate comfort meal to enjoy during pumpkin season.
Vegan pumpkin muffins with cafe-style muffin tops!
These 1-bowl vegan muffins have an optional crunchy streusel topping and are a great vegan sweet treat for the fall season.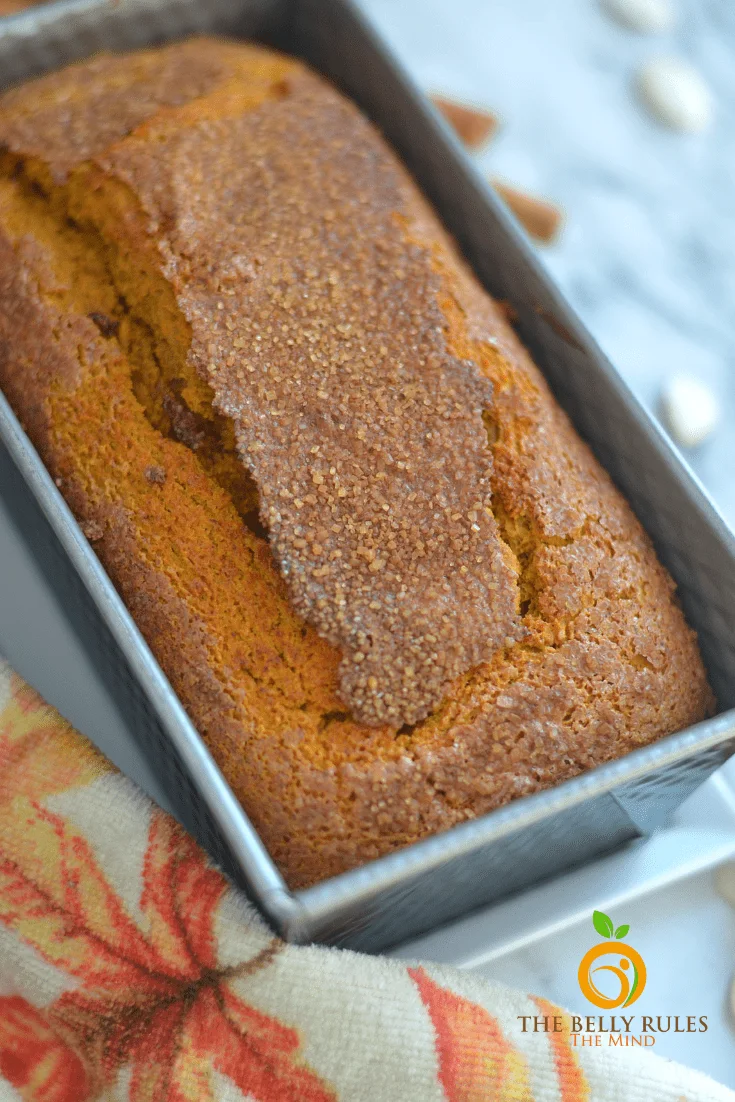 A Blender Vegan pumpkin bread recipe that is baked to perfection!
The vegan pumpkin cake has a top coating of cinnamon and sugar and is a real crowd pleaser.
Vegan Pumpkin Pasta with Spinach and Mushrooms is a delicious and healthy dinner ready in 30 minutes.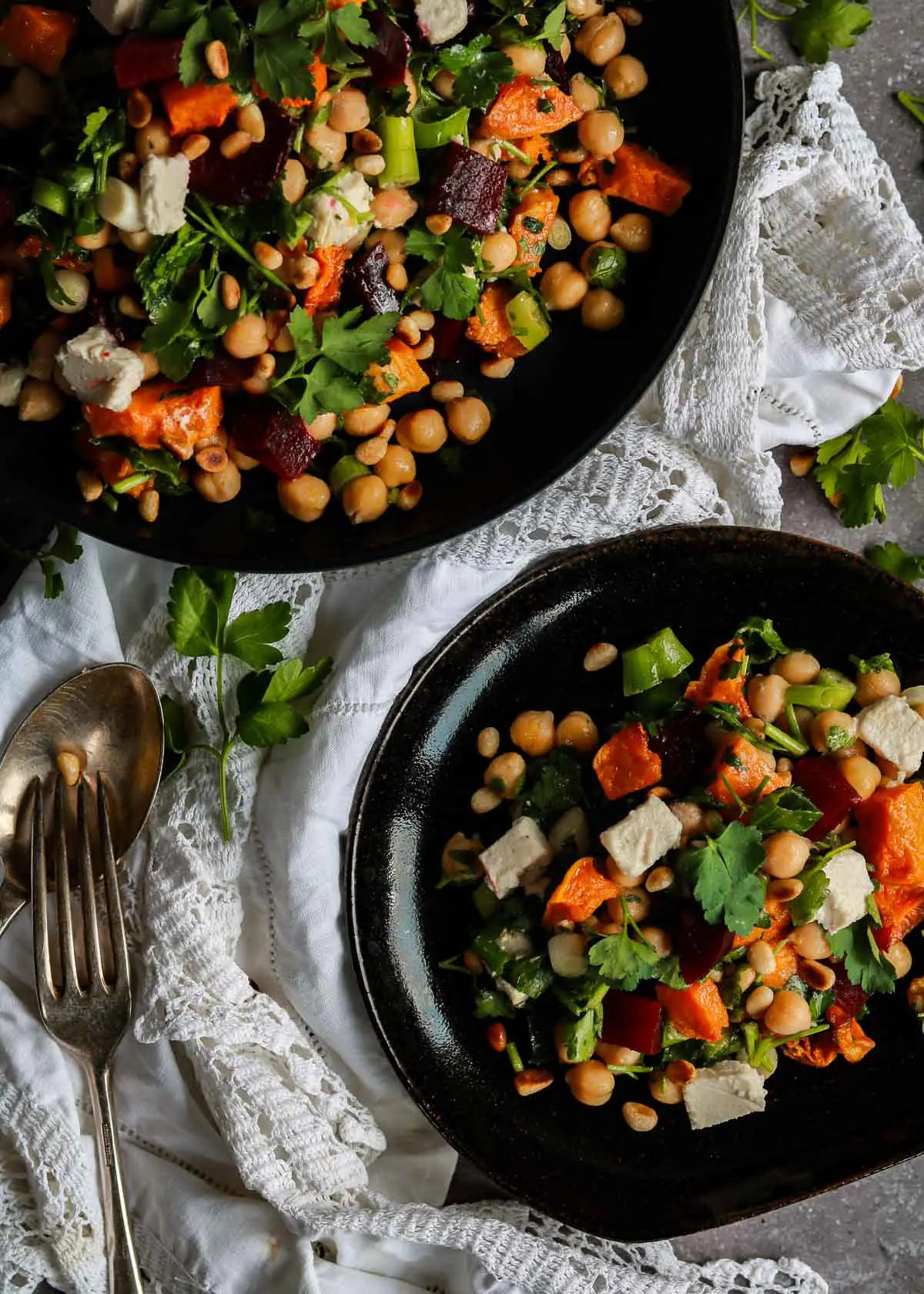 Vegan Fruit And Vegetable Recipes Collection
I've listed 36 of the best vegan eggplant (aubergine) recipes from all over the internet.